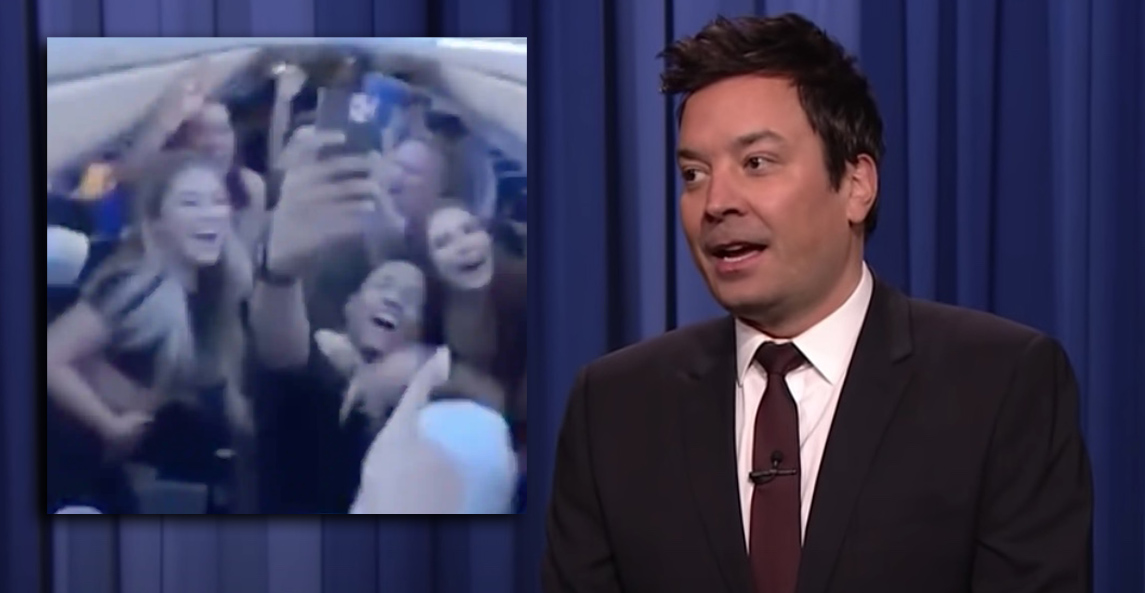 Jimmy Fallon had a say to Quebec influencers who party on the plane
Tonight Show host Jimmy Fallon spoke on his January 7 show about Quebec influencers who party on a Sunwing plane. We can hear him say: " A group of Canadian influencers filmed themselves partying, without a mask, on a plane and it created a huge revolt on the part of the public. ".
To then continue with: " Now they're all stuck in Mexico because no airline wants to bring them home. Yeah! How better to teach someone a lesson than forcing them to spend more time in Cancun? "Those frozen margaritas are for you friends, uh, for you the smackers." Learn your lesson and never do this again in your life! Yeah, unlimited margaritas Yeah! ».