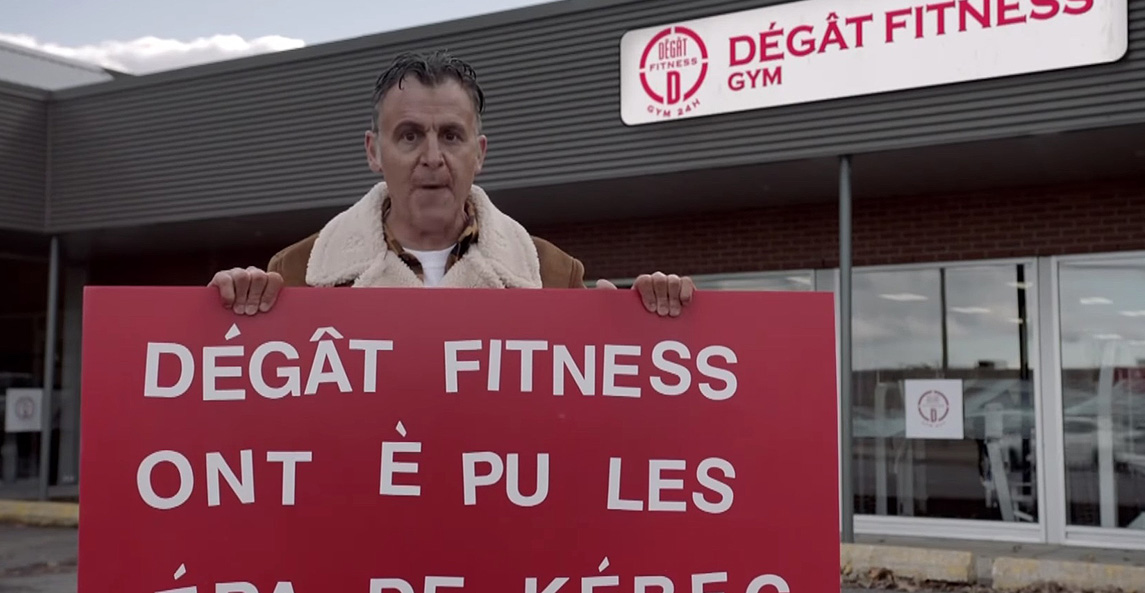 Patrick Loon makes a splash as Dan Marino from Fitness Damage to Bye Bye
For his first appearance in a Bye Bye, Patrick Loon caused a sensation as Dan Marino of Dégât Fitness. The comments on the web are laudatory for this sketch where the sanitary rules are not respected in any way. The handshake at the entrance to the gym, the guy who sweats too much on the one who pushes the cast iron or the removal of the entire ventilation system.
By sharing the sketch online the Radio-Canada team wrote: " The Dégat-Fitness gym now applies the strictest sanitary measures. ».