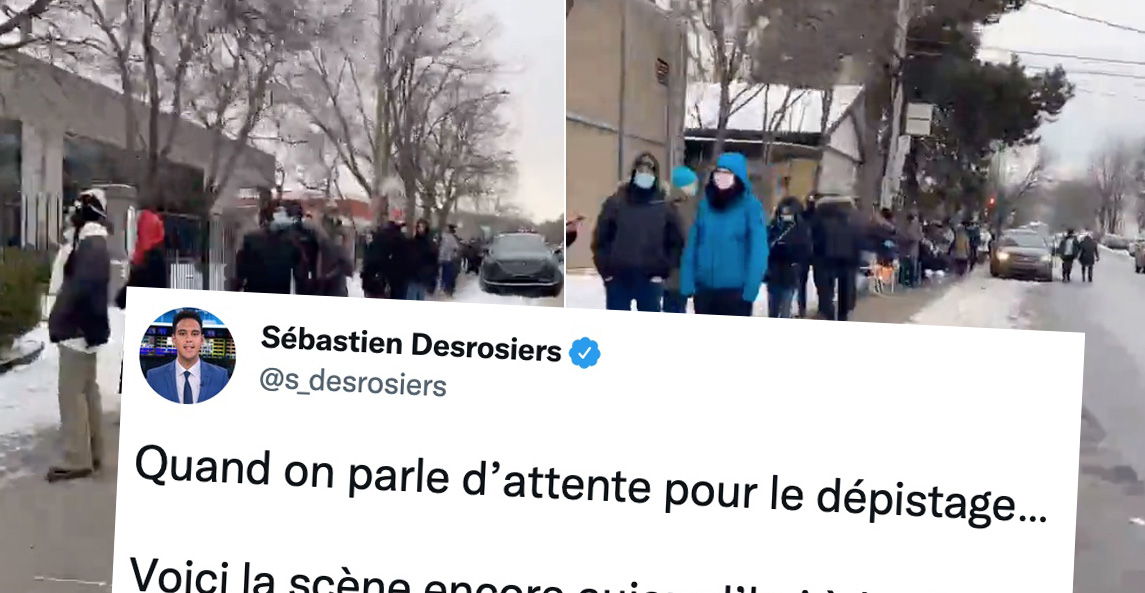 An incredible queue of 400 people for a screening clinic in Montreal
Radio-Canada journalist Sébastien Desrosiers uploaded a video to show us the length of a queue for screening. There are more than 400 people waiting in the street for the Chauveau clinic in Montreal.
In posting this video, Sébastien wrote: "When we talk about waiting for screening… Here is the scene again today at the Chauveau clinic in eastern Montreal. Almost 400 people line up outside. Some wait more than four hours before entering. "
When we talk about waiting for screening ...

Here is the scene still today at the Chauveau clinic in the east of Montreal. Almost 400 people line up outside. Some wait more than four hours before entering. pic.twitter.com/1Jxy8rUWV3

- Sébastien Desrosiers (@s_desrosiers) December 22, 2021