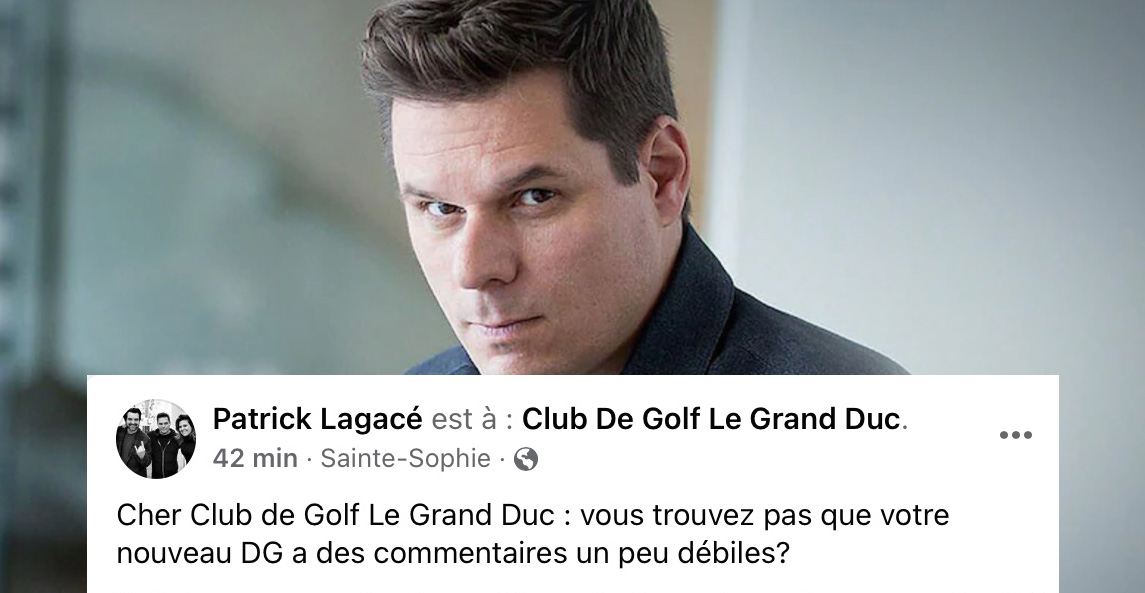 Patrick Lagacé reports an internet user who made threats to his employers
Journalist and host Patrick Lagacé never shies away from publishing the threats he receives on social networks. Lately he got a message that said: " Hey Lagacé, don't you have to walk safe in the street?!? ". Patrick took screenshots and wrote to Club de Golf Le Grand Duc to mention the comments their new GM is writing on the web.
We take the opportunity, if you are looking for something good to watch during the holidays, to listen to the excellent documentary The Hunt on Tou.tv hosted by Patrick Lagacé.