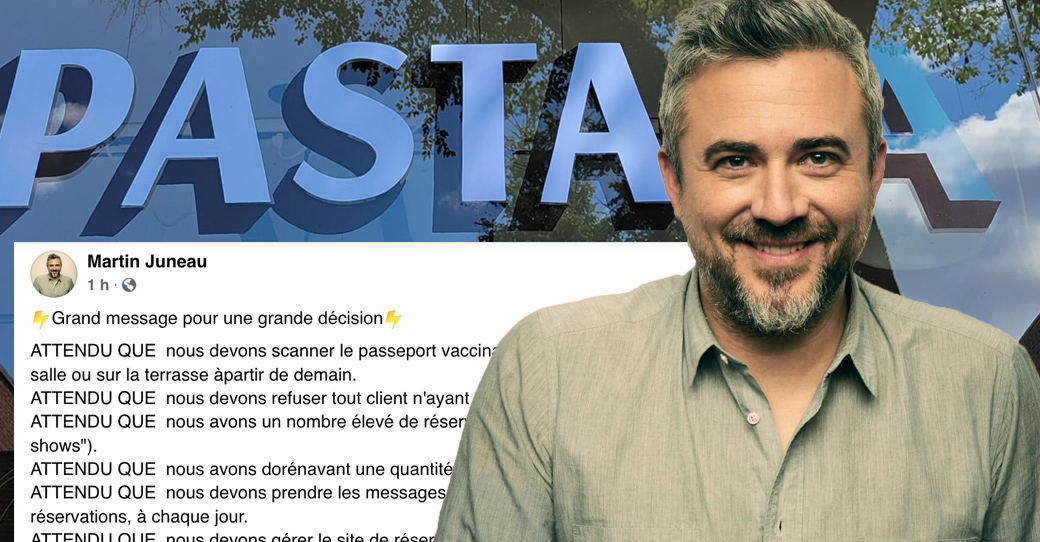 Martin Juneau has found a solution for people who book and do not show up at his restaurant
At the beginning of August, Martin Juneau spoke of a new phenomenon in the restaurant world. He had made a publication denouncing the no-shows (people reserve a table and cancel the reservation 30 minutes before the hour or simply don't show up) at his restaurant. In his post he was looking for a solution.
He had written: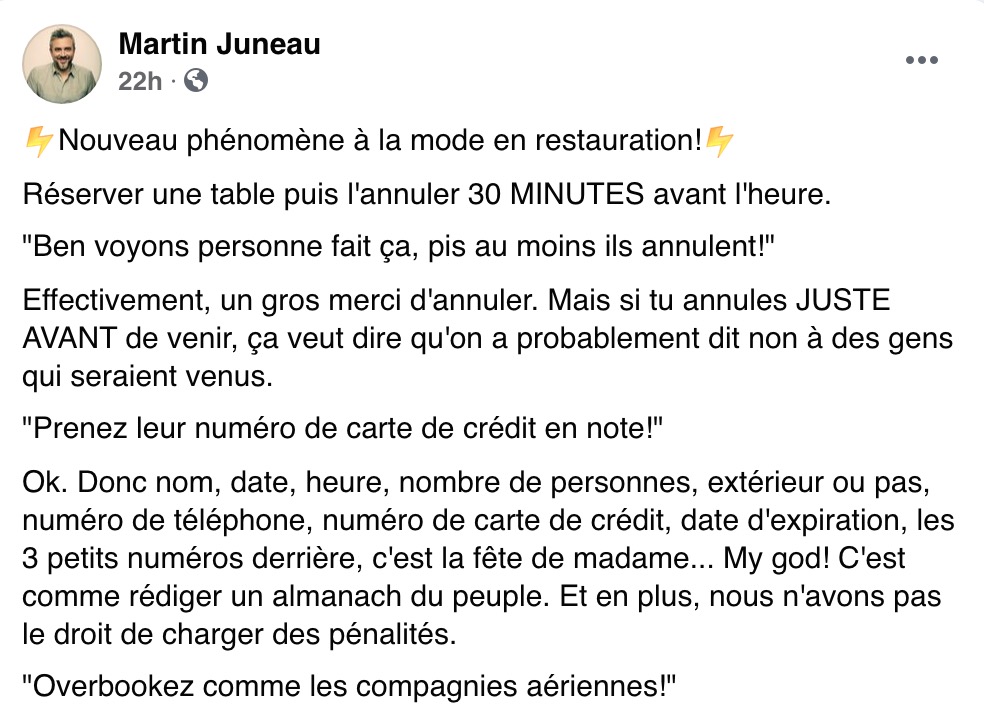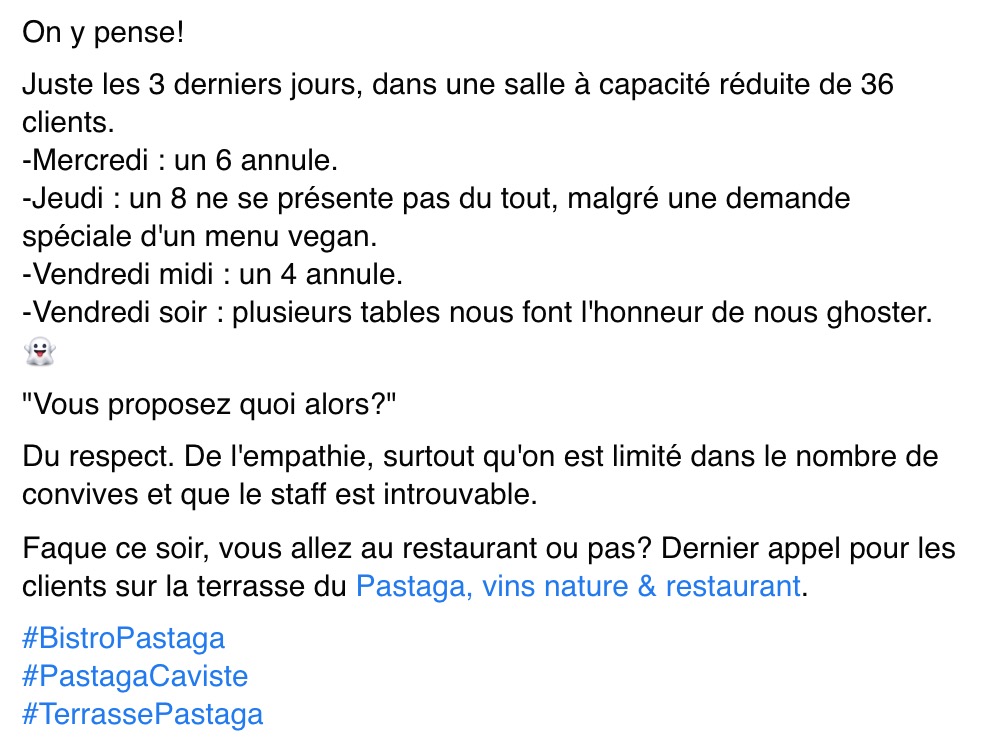 Here is his solution, he will no longer take reservations, but will do everything possible to help customers wait.