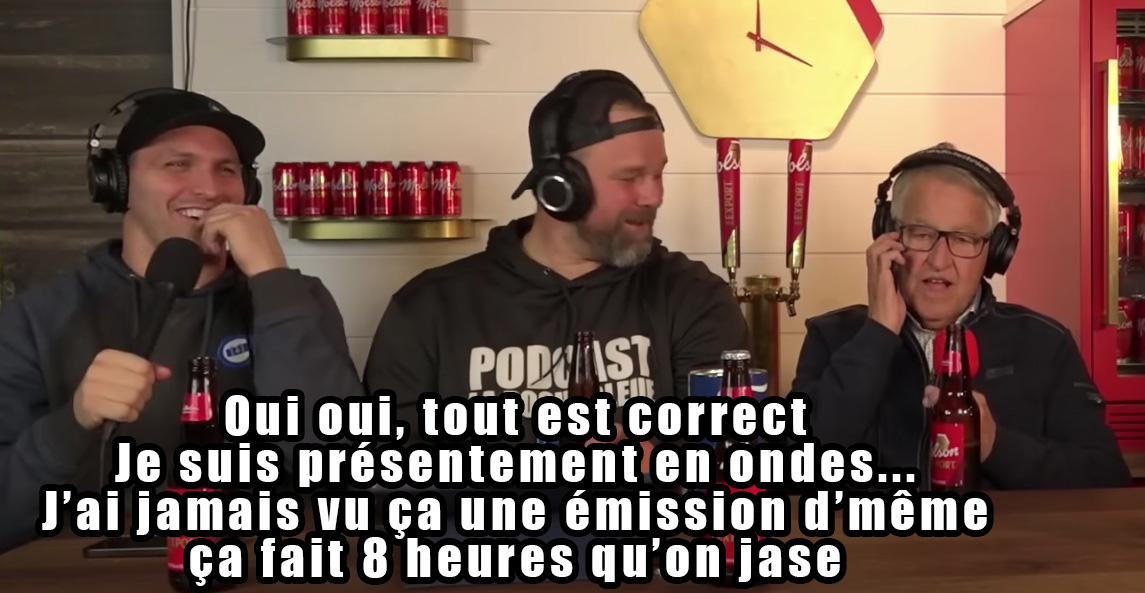 Michel Bergeron receives a call from his wife in the middle of filming because he has not come home
During the recording of an episode of the podcast La Poche Bleue, Michel Bergeron received a call from his wife. Bergie didn't hesitate to answer the phone to tell his lover that he would be home soon. The moment is quite funny, Maxim Lapierre and Guillaume Latendresse are well entertained by this rather unusual moment.
Guillaume even decided to pick up the phone to chat a bit with Michelle.