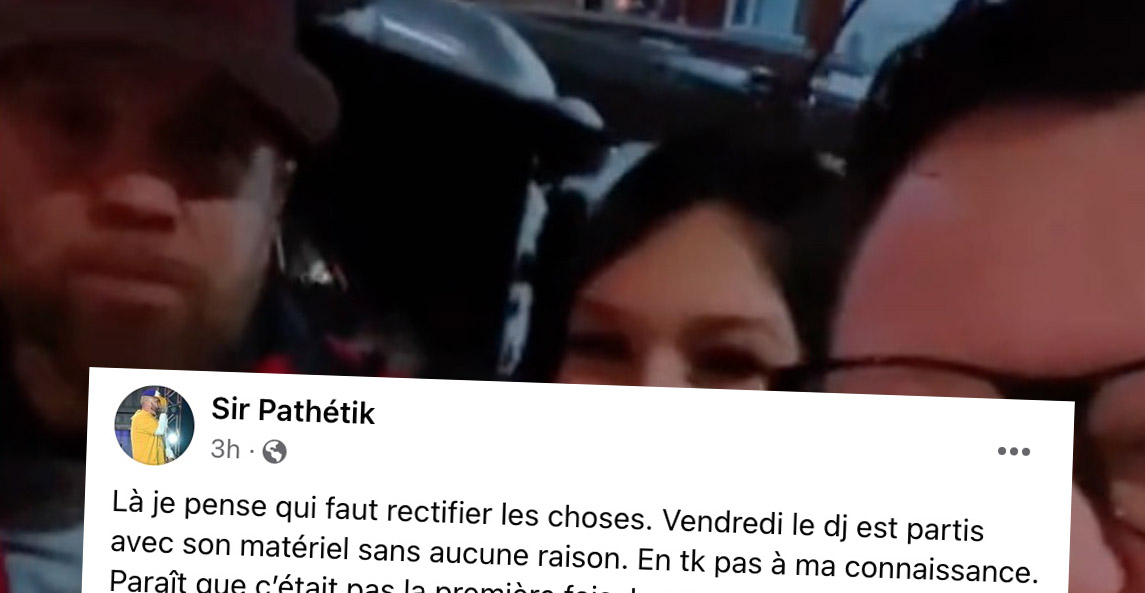 Sir Pathétik gives his version of the facts following the whole saga in a bar
Sir Pathétik is talking a lot about him on the web following videos on TikTok that are circulating. He decided to talk about it on his Facebook page to give his version of the facts. Here is his message: I think that needs to be rectified. Friday the dj left with his equipment for no reason. In tk not to my knowledge. Seems it wasn't the first time. The people present stayed with me, we still sang tunes that were in the Karaoke. A boyz even came to park his truck in front and we redid songs. Thanks to you. The other video is not even the same evening lol. Ah social networks. This is where I see that a little goes a long way. That's the real story. I love you. Good week ».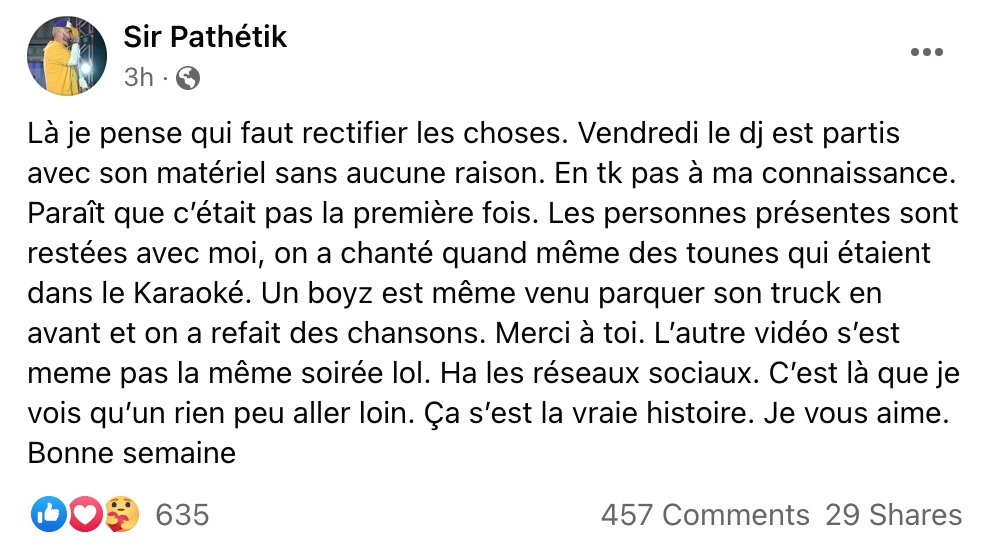 The Tokebakicitte site shared the videos of the evening, to see them, it's here.