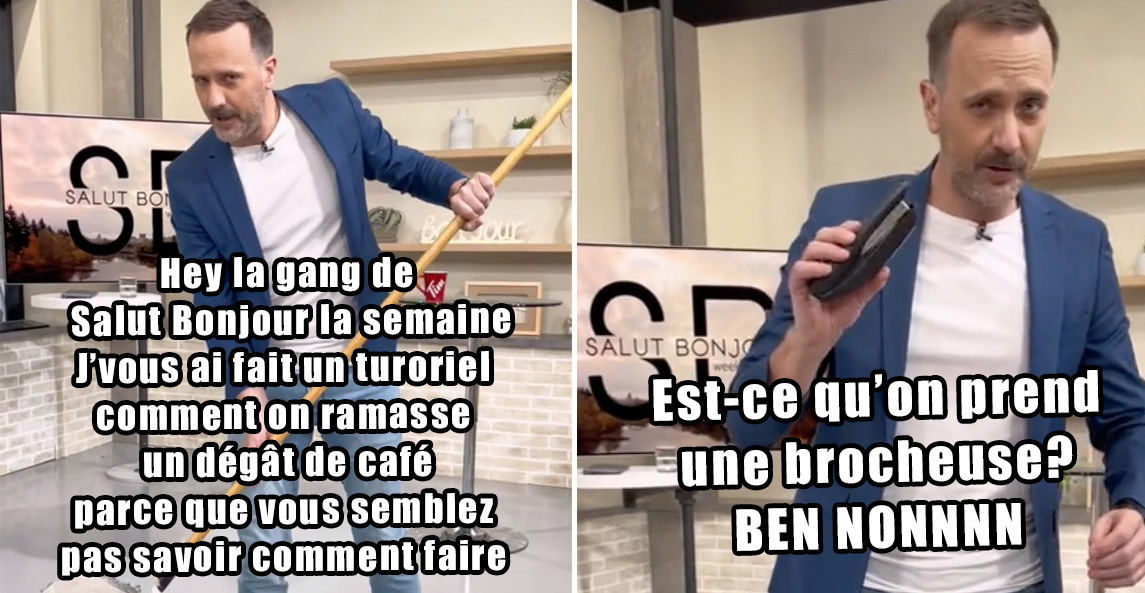 The Salut Bonjour Weekend gang fools Gino Chouinard's team with the spilled coffee saga
Gino Chouinard recently made a coffee mess during the show Salut Bonjour. The host, stepping back, forgot that there was a cup of coffee behind him. Mathieu Roy, the web and social media collaborator, quickly came to lend a hand to pick up the coffee with a broom. We can say that it didn't work and when it goes badly, it's worth badly!
Hugo Langlois from Salut Bonjour Weekend decided to make a tutorial on how to pick up a coffee spill to tease his colleagues in Montreal. We can say that it's quite comical and now, as Hugo says, Gino can turn his best life.
The coffee spill video

The tutorial how to pick up a coffee spill: