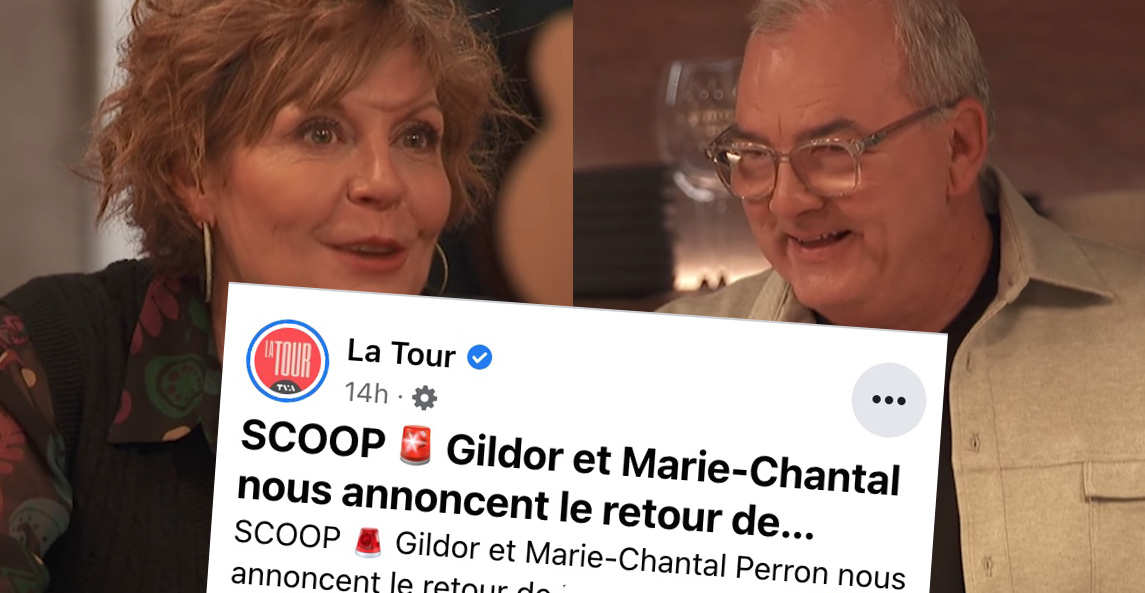 Gildor and Marie-Chantal Perron announce a scoop on the show La tour
It was during the TVA program La tour sur les ondes that Gildor and Marie-Chantal Perron announced the return of Mademoiselle C. There will therefore be a third installment for this series of films: La Mystérieuse Mademoiselle C (in 2002 ) and The Incomparable Mademoiselle C (in 2004). We can see them excited to resume their character and collaborate together.
Alexandre Barrette is asked if he listened to the movies when he was young, but at 41 now, he may have been too old at the time.