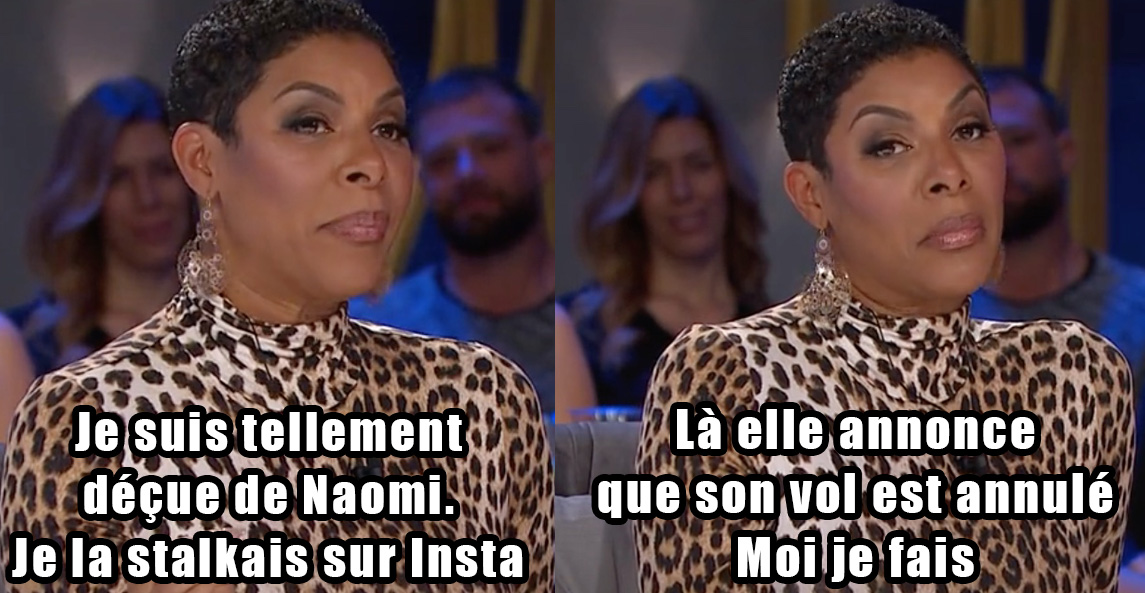 Varda is extremely disappointed with her idol and she confides
Varda was eager to meet her idol Naomi Campbell, but an Air Canada flight cancellation changed all plans. The host explains that things like this can happen, but she wonders why Naomi didn't arrive the day before. Varda tells us that the model was in Milan with Kanye West at a big party.
She finds that Naomi was pretty last minute to come to Quebec. We can see that Varda is very disappointed not to have spent time with the famous model.