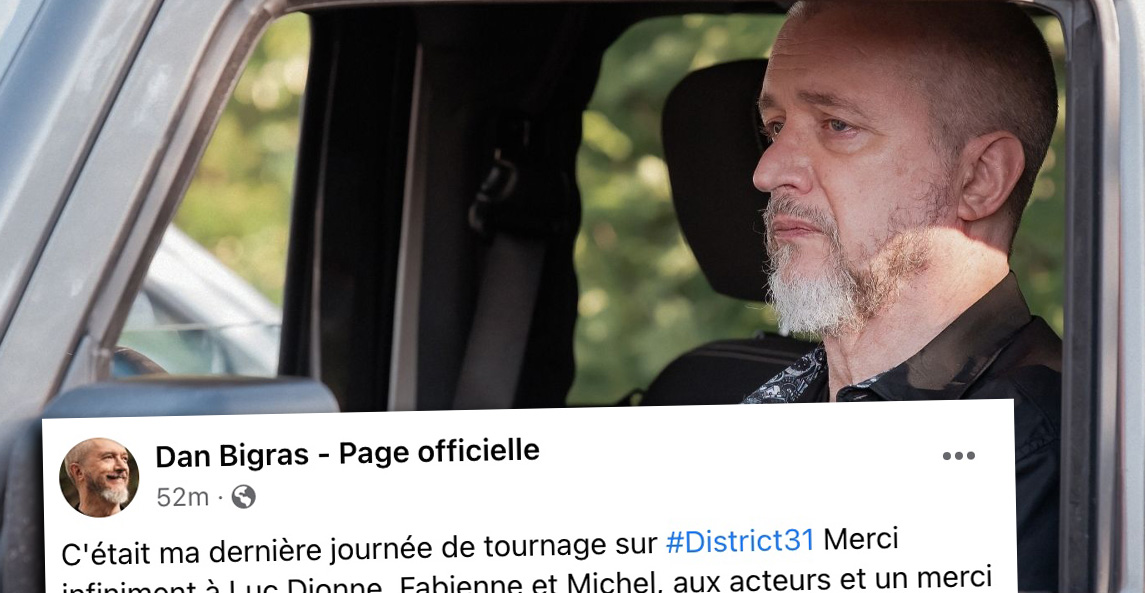 Dan Bigras announces the end of Ryan Robin in District 31
Dan Bigras will not have been in the District 31 series for long, but we can say without a doubt that he was excellent. He personified the role of bandit Ryan Robin brilliantly. Today, he announced that it's the end of filming for him. He wanted to thank the whole team and he wants to go back to making music now.
We can read: " It was my last day of filming on #District31 Thank you very much to Luc Dionne, Fabienne and Michel, to the actors and a special thank you to the whole technical gang. Several were there when I shot in 30 Lives too. Superb gang, I will miss you. Here I go back to making music Friendships, Dan ».
Read more: It's over for journalist Jean Brière in District 31
Read more: It's over for Master Durand in District 31