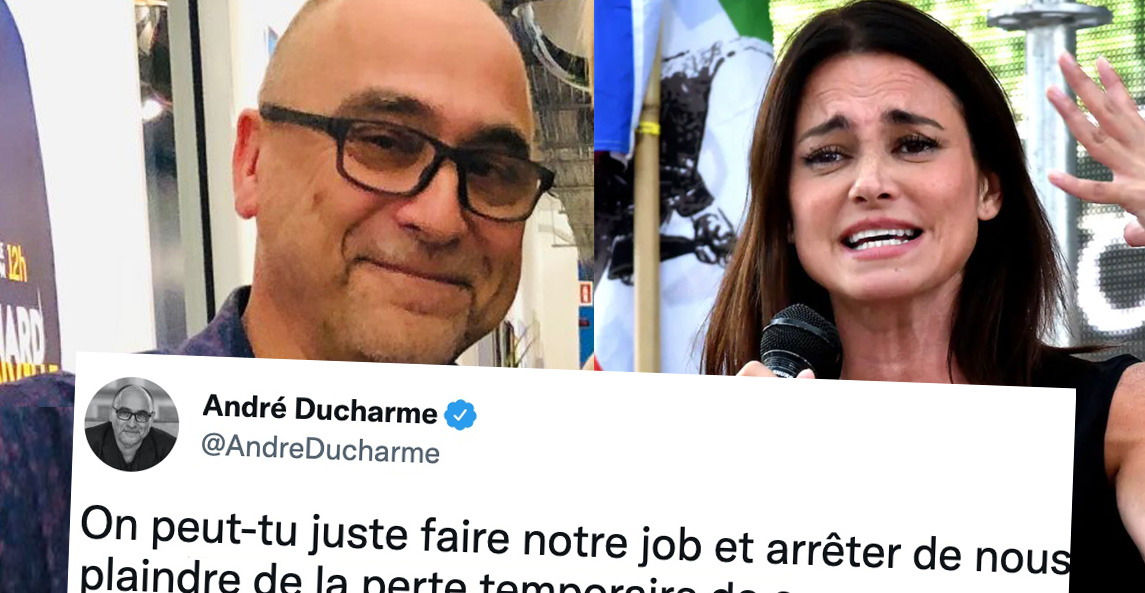 Lucie Laurier furious with André Ducharme who tells us not to complain too much
Following François Legault's press briefing, André Ducharme made a publication on Twitter which is extremely successful. He asks people to stop complaining, especially if we compare with the events that our grandparents went through. We can read in his tweet: " My grandparents went through the 14-18 war, the epidemic of 18, the crisis of 29, and the war of 39-45 ... So our Covid is a little beer compared to that. Can you just do our job and stop complaining about the temporary loss of some of our privileges? ". Lucie Laurier really didn't appreciate her message.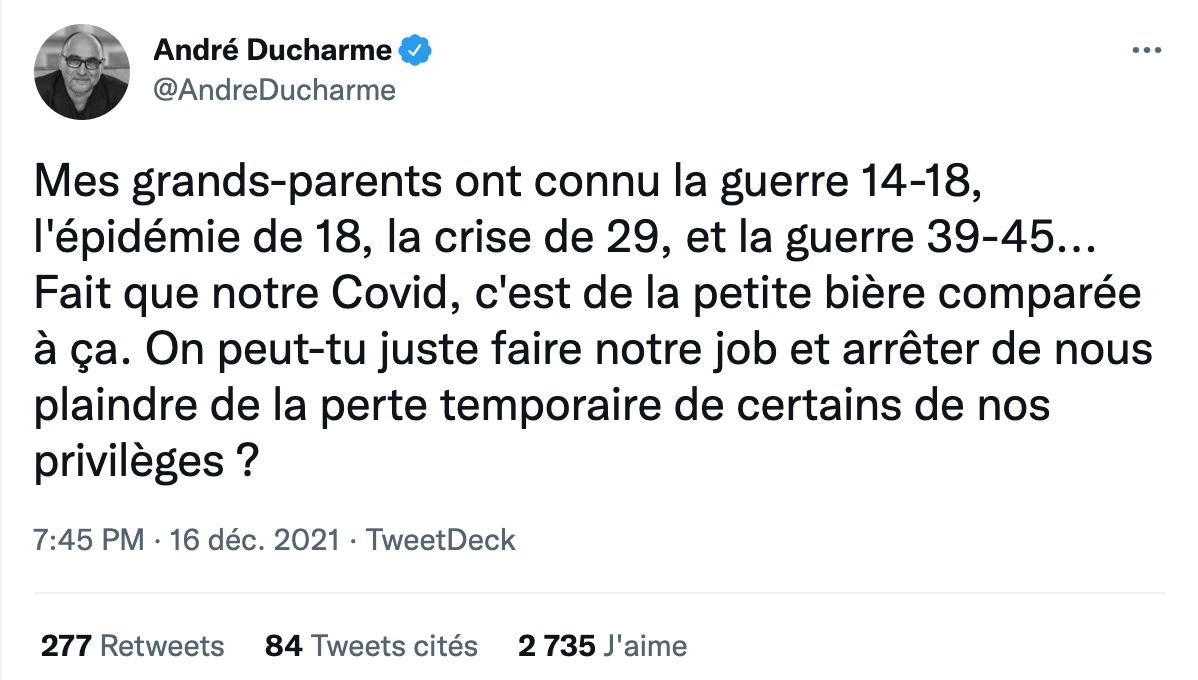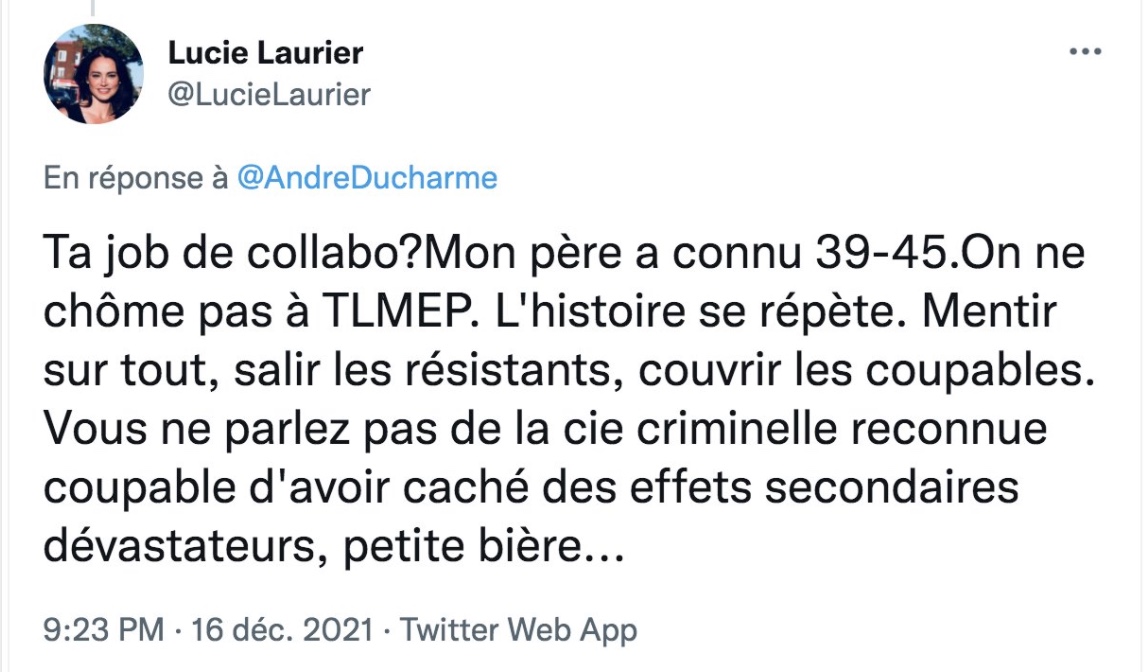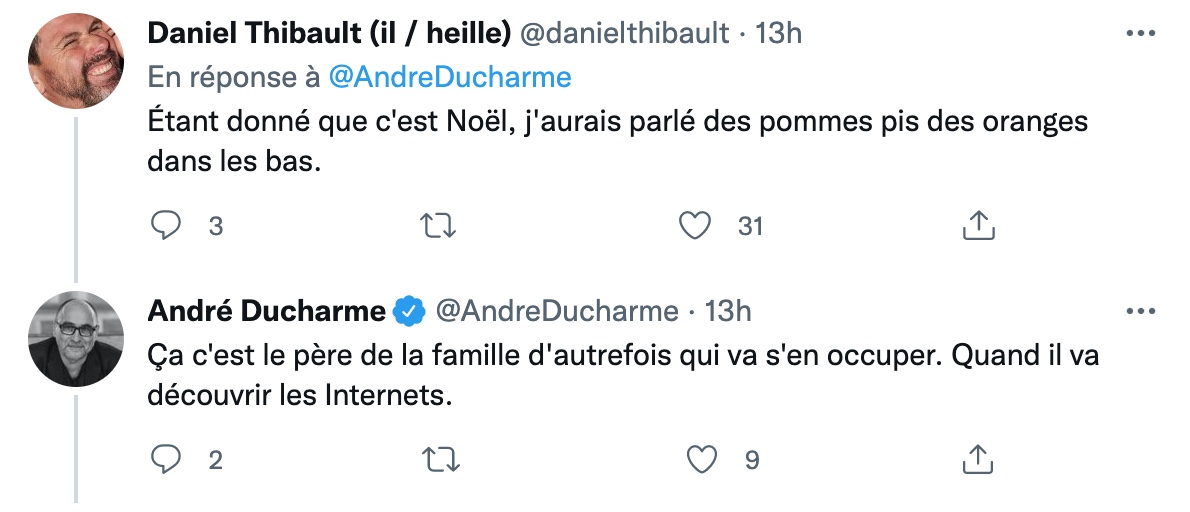 We made you a little Christmas compilation with artists from Quebec to put you in the magic of the holiday season!