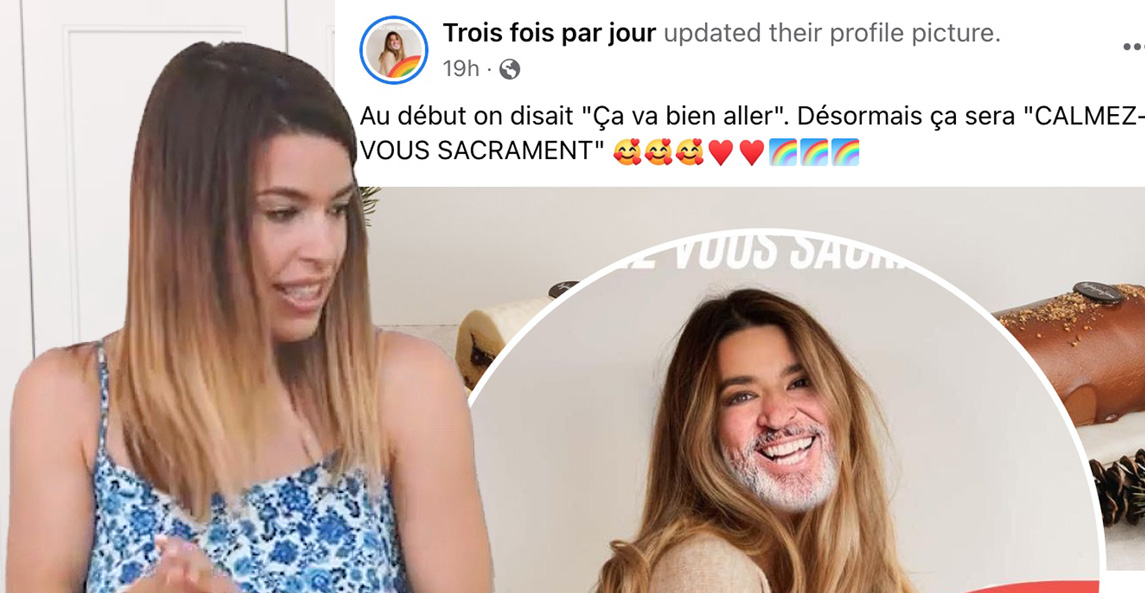 Alexandre Champagne still has fun with the page of Three times a day by Marilou
The saga with Marilou's Three Times a Day page is not over. Alexandre Champagne did it again with new posts to keep everyone entertained. He put a picture of Mardo as his profile picture, writing: " At the beginning we said it's going to be fine. Now it will be SACRAMENTLY CALM YOURSELF ". To then unveil the new cover of Marilou's book as well as sell a product from Trois fois par jour for $ 17.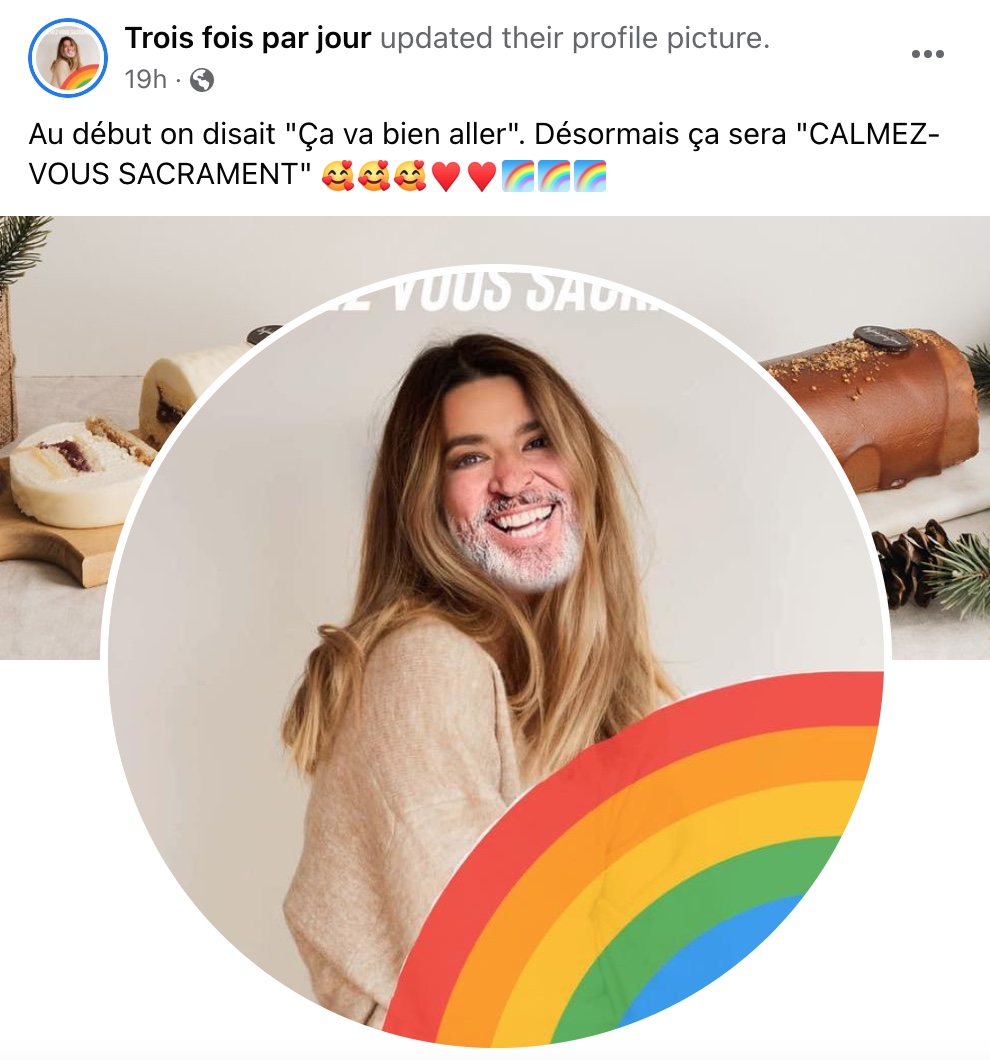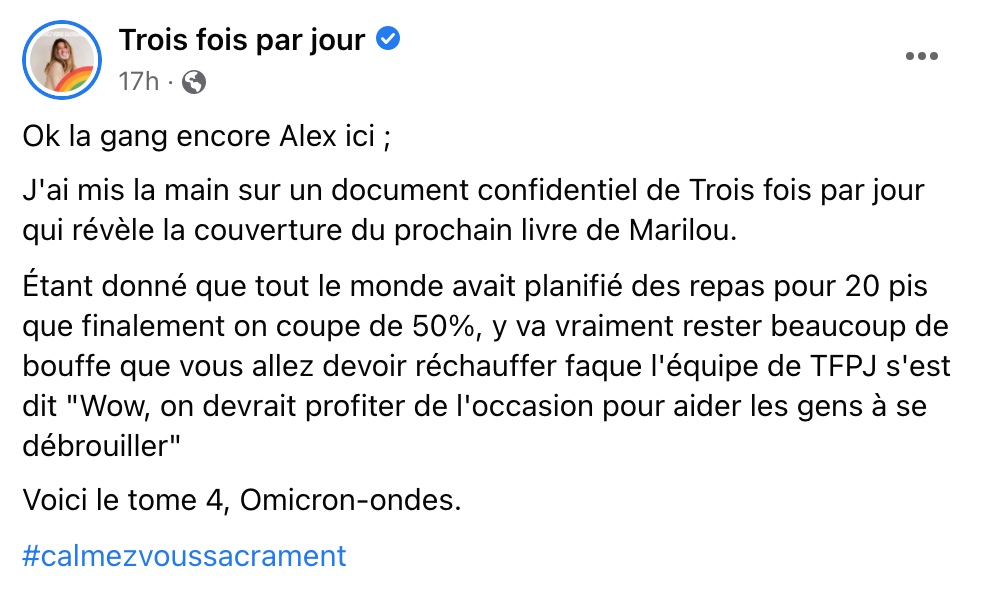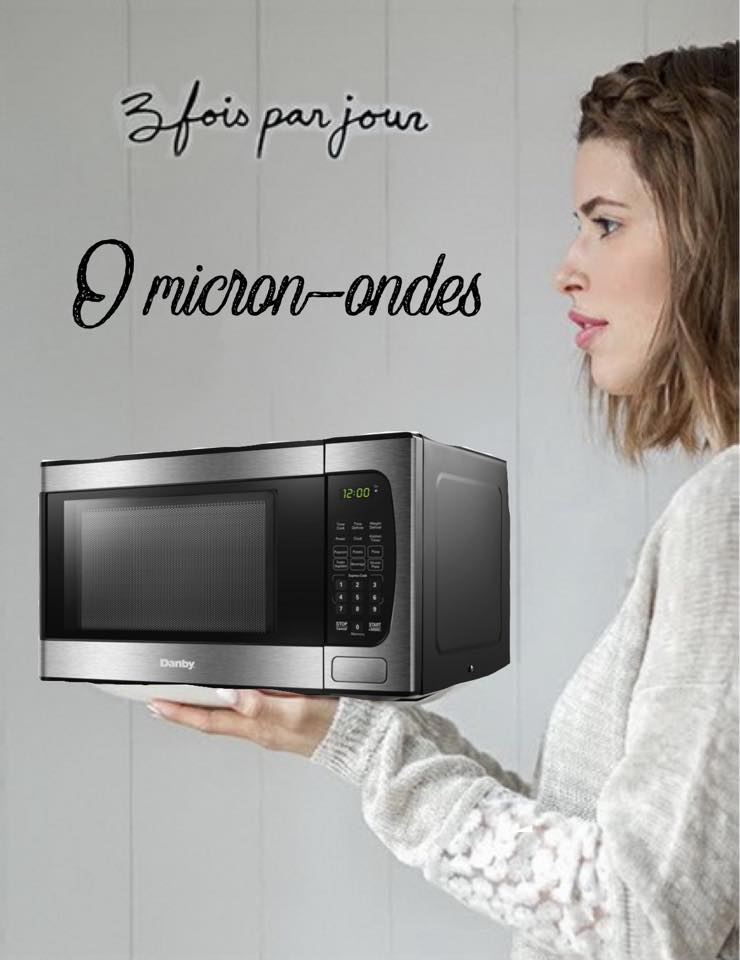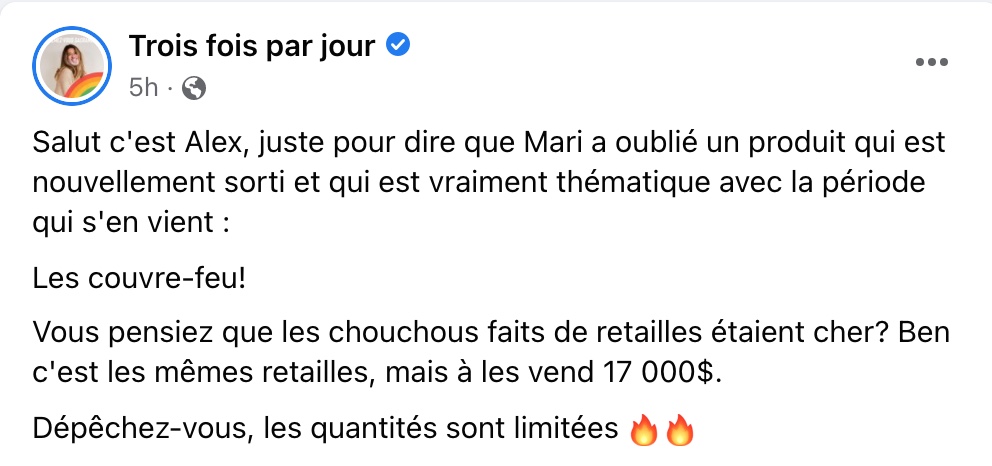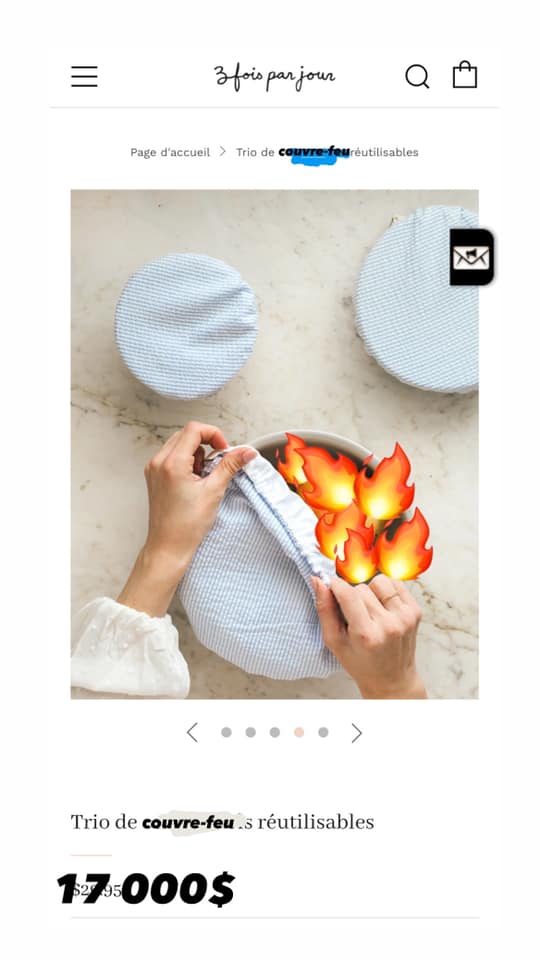 We made you a little Christmas compilation with artists from Quebec to put you in the magic of the holiday season!