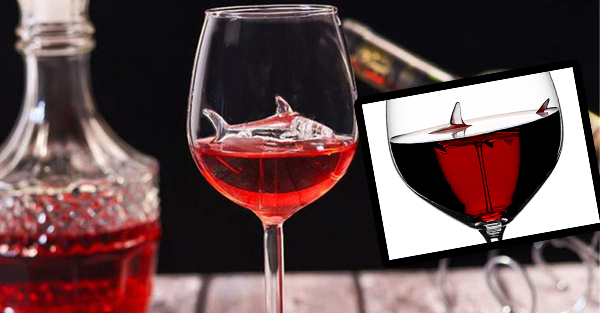 Wine glasses with a shark inside
If you want to make your guests laugh at your next party, I invite you to discover wine glasses with a shark. If you fill the perfect glass, you will be able to surprise everyone by leaving the dorsal fin sticking out of the wine. It doesn't necessarily give you the jitters, but it's quite entertaining!
To order this glass, you can go here!