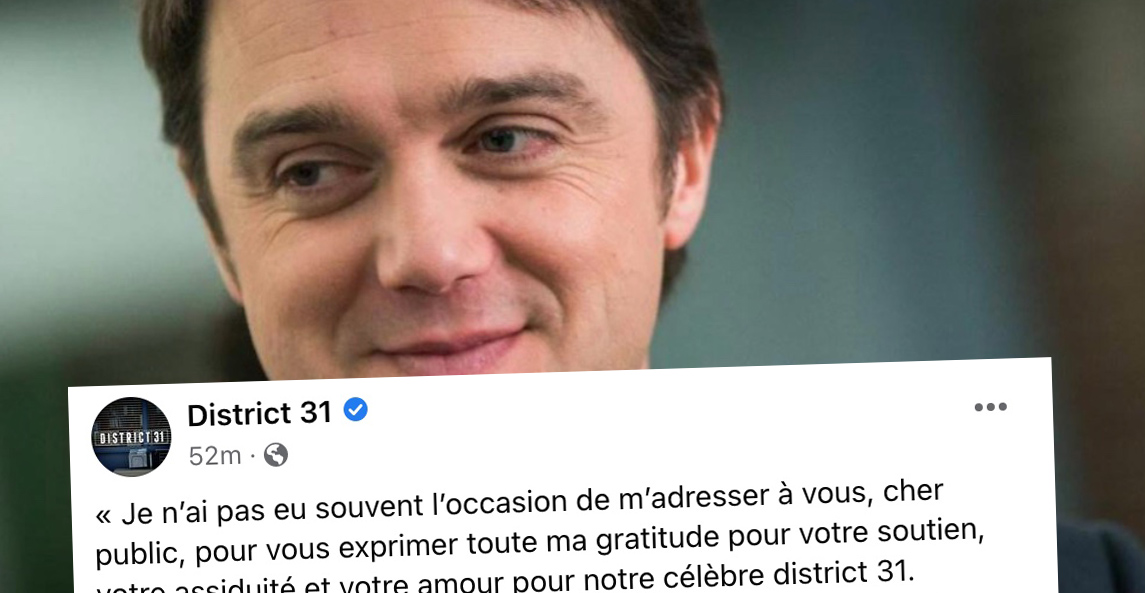 Vincent-Guillaume Otis speaks to District 31 fans ahead of the final episode
Comedian Vincent-Guillaume Otis decided to write a message for District 31 fans. He is not used to social networks so his text was published on the show's page. He is very grateful for this great adventure and he thanks the fans, the production team and the actors/actresses of the series.
We can read: " I have not often had the opportunity to speak to you, dear public, to express my gratitude for your support, your attendance and your love for our famous District 31. So I take advantage of the end of the series to venture on social networks (world unknown to me) to tell you. District 31, will have been for me a small life in a bigger one. A world in itself where I rubbed shoulders with extraordinary people for 6 years. I leave this great adventure with the feeling of accomplishment. Serene and happy. And grateful. ».