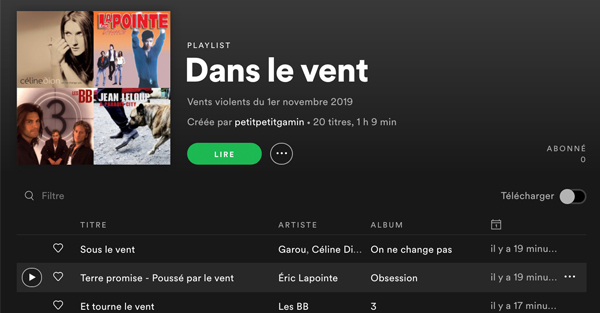 The Spotify playlist to listen to to be trendy today
Trees are falling, there are blackouts, people losing their hats… the strong winds monopolize the attention of many people today. So I decided to make a Spotify playlist of 20 songs that fit perfectly with today's weather.
You will be able to hear big Quebec hits like Sous le vent by Céline & Garou, Terre promise / Pousser par le vent by Ti-Cuir or Vive le vent by our Ginette (except you must already feel Christmas music).
Good listening