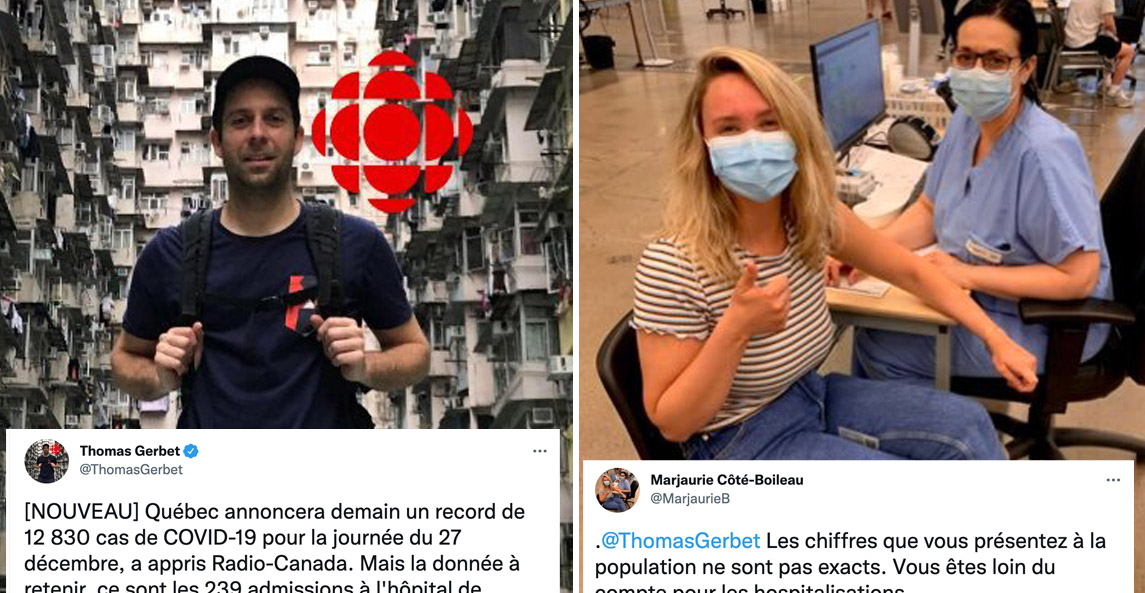 Journalist Thomas Gerbet releases disastrous figures concerning COVID and Christian Dubé's press secretary calls out
Radio-Canada journalist Thomas Gerbet has released the figures that will be announced by the Government of Quebec regarding COVID-19. We can read in his widely shared publication: " [NEW] Quebec will announce tomorrow a record 12 COVID-830 cases for the day of December 19, Radio-Canada has learned. But the data to remember are the 27 hospital admissions of infected people. ».
Christian Dubé's press secretary, Marjorie Côté-Boileau wrote to him directly to tell him that he did not have the right figures: " @ThomasGerbet The numbers you are presenting to the public are not accurate. You're a long way from the count for hospitalizations. We must rectify. @RadioCanadaInfo ". The latter did not back down and replied: " Not only do I maintain the figure of 239 admissions to the hospital, but I add that there were 15 additional deaths and 35 transfers to intensive care as of December 27. Good day to you. ».