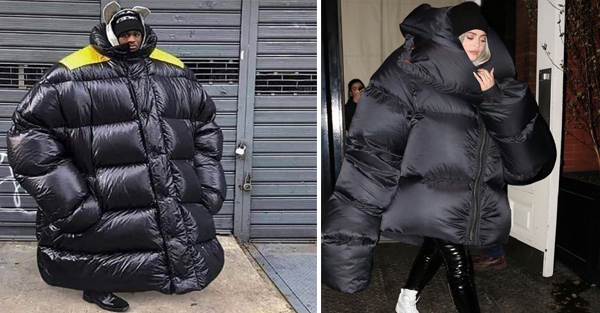 Trend: Have a gigantic winter coat on Instagram
Instagram account @itsmaysmemes has fun posting photos of famous personalities while enlarging their coats. The result is hilarious, and it's really well done. I don't know if the idea came to the creator when the clip I love it by Kanye West and Lil Pump is out.
I lent myself to the game, and I created one for myself! I find this concept too funny.