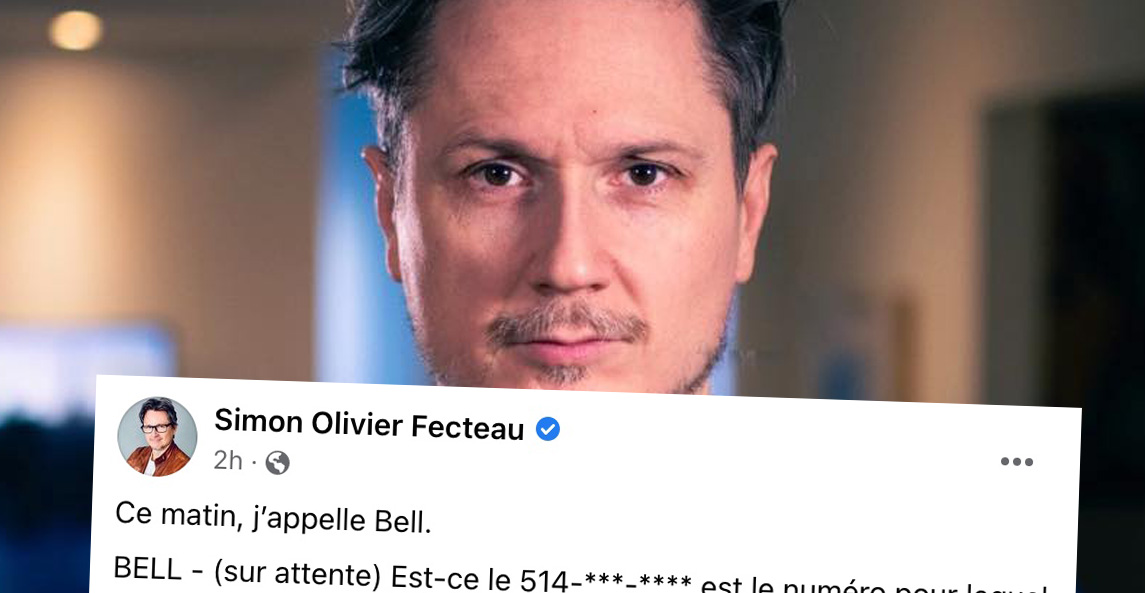 Simon Olivier Fecteau is really not impressed by Bell's service
Director Simon Olivier Fecteau likes to share moments from his daily life with his followers on Facebook. This time, he transcribed for us a discussion he had with customer service at Bell. It's safe to say that he pretty much confirmed his identity in every possible way before being told to go to their site and everything would be easier.
Once on the Bell site, it really wasn't that simple. He is now asking for suggestions from other telephone companies.