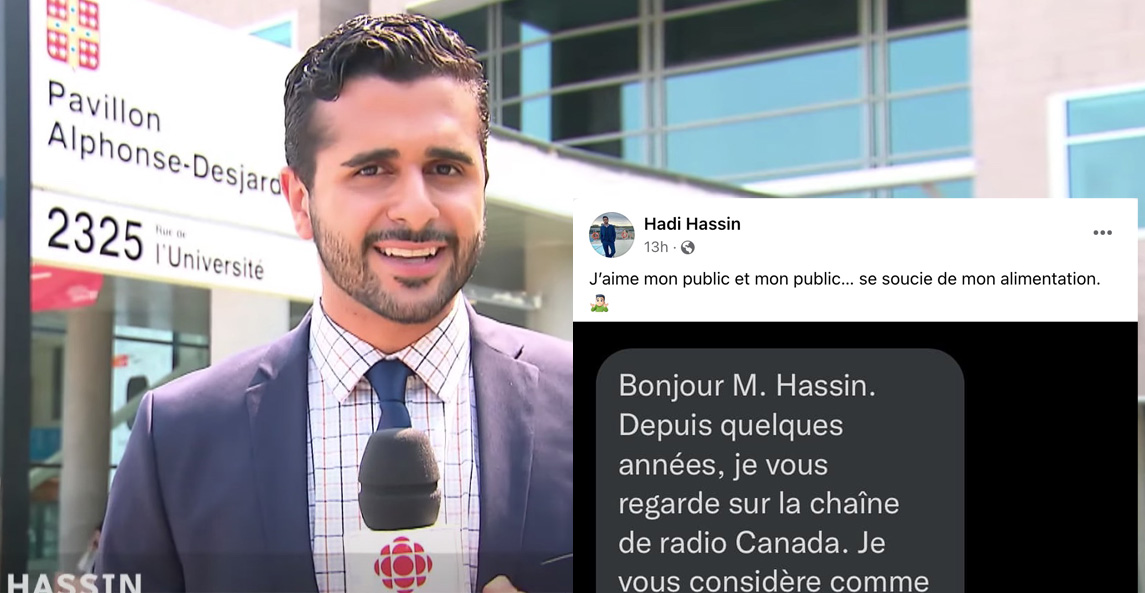 Radio-Canada journalist Hadi Hassin receives an inappropriate message
Excellent Radio-Canada journalist Hadi Hassin shared a message he received from a viewer. Quite a weird comment, full of compliments and a review afterwards! The person questions the journalist's diet, it reads: " Hello Mr. Hassin. For several years, I have been watching you on the Radio-Canada channel. I consider you to be a very professional journalist from all points of view (speech, reasoning, dress, etc.) in addition to being a handsome man. On the other hand, this morning, during your presentation, I noticed that you have taken several KILO lately. I know that working conditions as a journalist don't always allow you to eat healthy food and do some exercise. I just ask you to take care of your health. An admirer who likes you. ».
Hadi simply commented on the whole thing saying, " I love my audience and my audience… cares about my diet. ". We could also say, we love you as you are and you really do a great job!