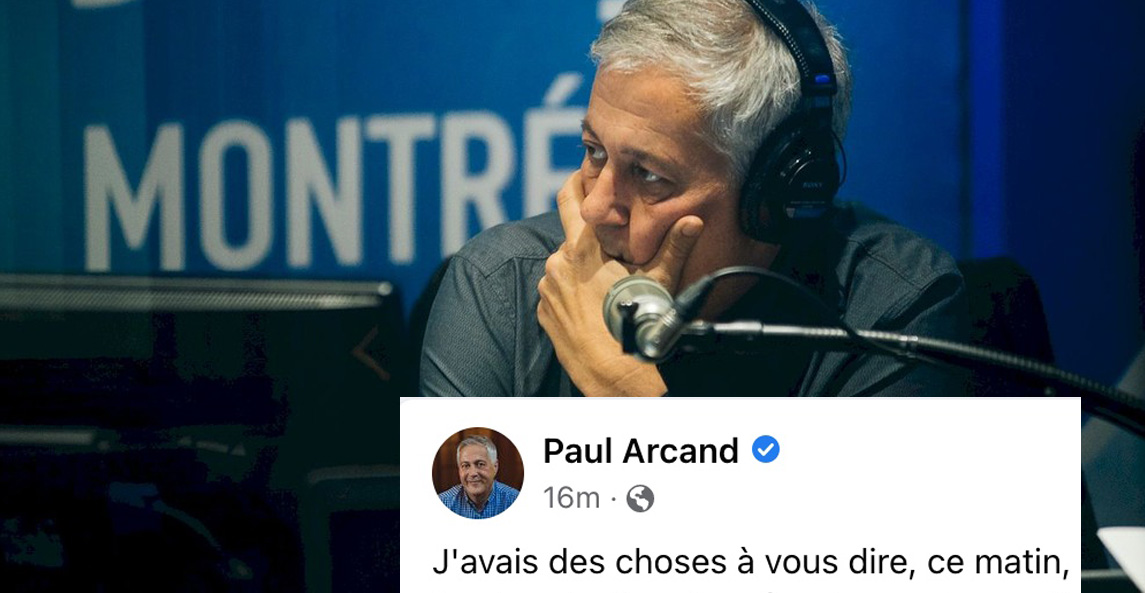 Paul Arcand announces the date when he will leave 98,5 FM
Paul Arcand announced this morning during his show Since it is necessary to get up that at the end of his contract, he was not going to renew it. His contract ends in 2 years, and it will be the end for him behind the microphone of his morning show. You can hear him say: I prefer to tell you directly because it can leak, as they say, it can come out all wrong. So I told my bosses that I intended to complete my current agreement… Which means hosting the morning show for 2 years, but that I don't want to renew the agreement, I don't want extend my contract. I want in 2 years to move on to something else. ».
After 32 years, Paul Arcand, even if he sits at the top of the ratings, will give way to someone else. You can hear the excerpt from this announcement if not the complete segment right here.
Animator @PaulArcand has just announced that he will be leaving the morning show of @ le985fm when his contract expires in two years. It's big as new. He's been number 1 for so long.

- Hugo Dumas (@hugodumas) June 9, 2022
After 32 years in the morning, host Paul Arcand announces that he will complete his two-year contract but that it will not be extended. #radio #media

— Maxime Denis (@maximedenis) June 9, 2022