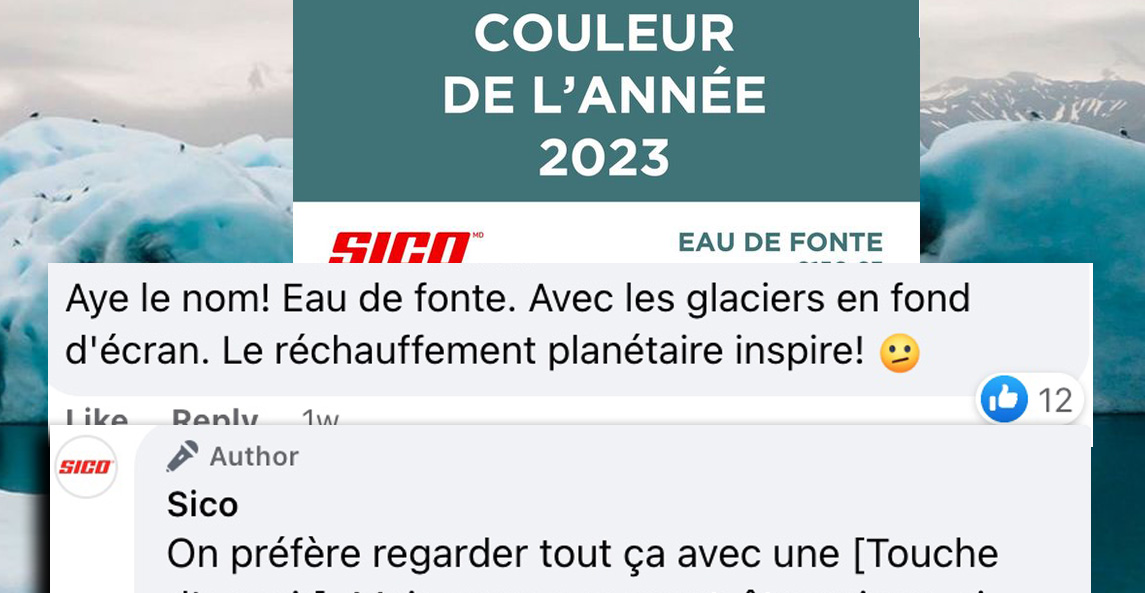 Internet users can't believe the name of Sico's color of the year
Sico declared that the color of the year 2023 is called Eau de fonte and in the background we see glaciers. Several Internet users really did not appreciate that the color of the year is linked to an ecological crisis. Why did you choose this name when everyone is very worried about climate change.
One netizen commented: " Aye name! Melt water. With the glaciers in the background. Global warming inspires! ". The Sico team responded: " We prefer to look at all this with a [Touch of hope]. But you might be right, if our color of the year predicts the future, we should probably choose [Eco Green] or [Bright Future] next year! ».