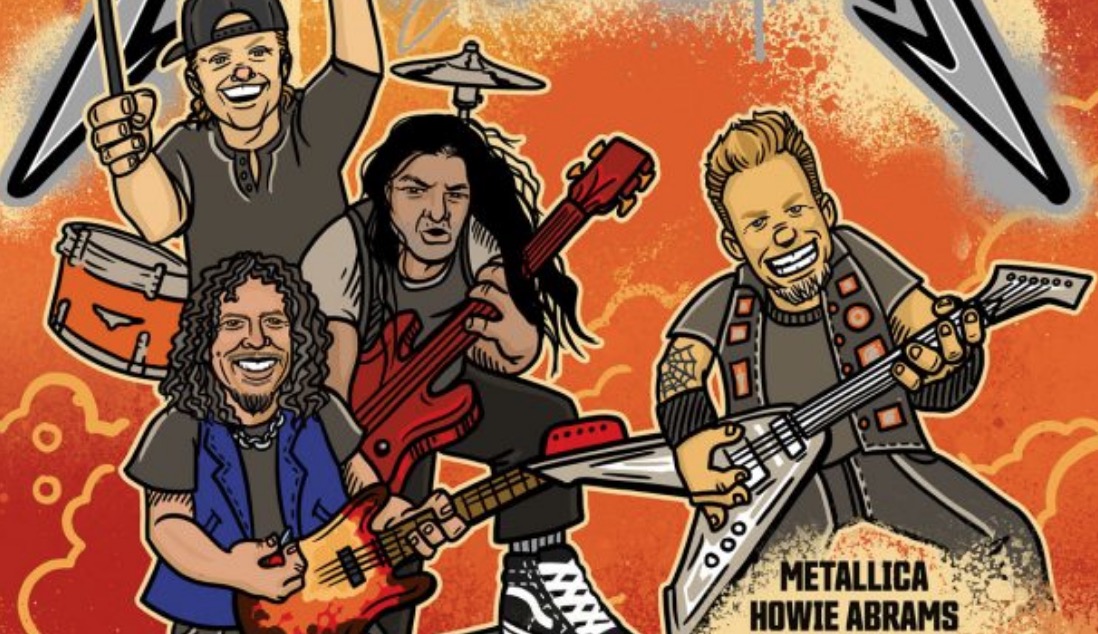 Metallica launches illustrated book for children
The members of Metallica decided to write a children's book where they tell the story of the group. In their book The ABCs of Metallica, which will be released on November 26, each letter of the alphabet will be associated with a defining moment in their career.
Part of the profits will go to the organization (set up by Metallica) All Within My Hand to help young people educate themselves. The book is a collaboration with author Howie Abrams and illustrations are made by artist Michael McLeer.
You can pre-order the book right here for the sum of US $ 18.99. You can even have a Metallica sweater for your child.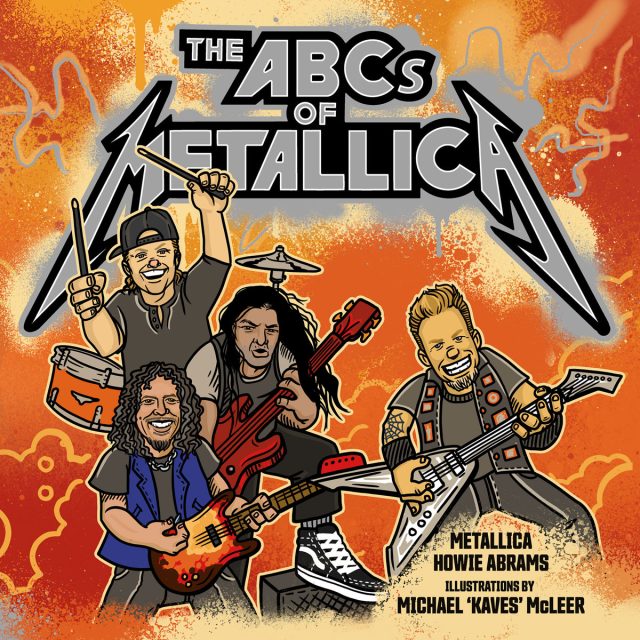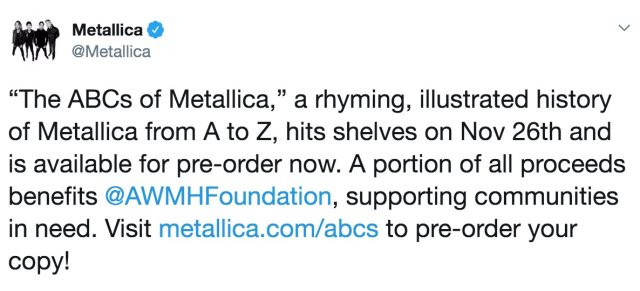 We invite you to follow us on Instagram for more fun news: