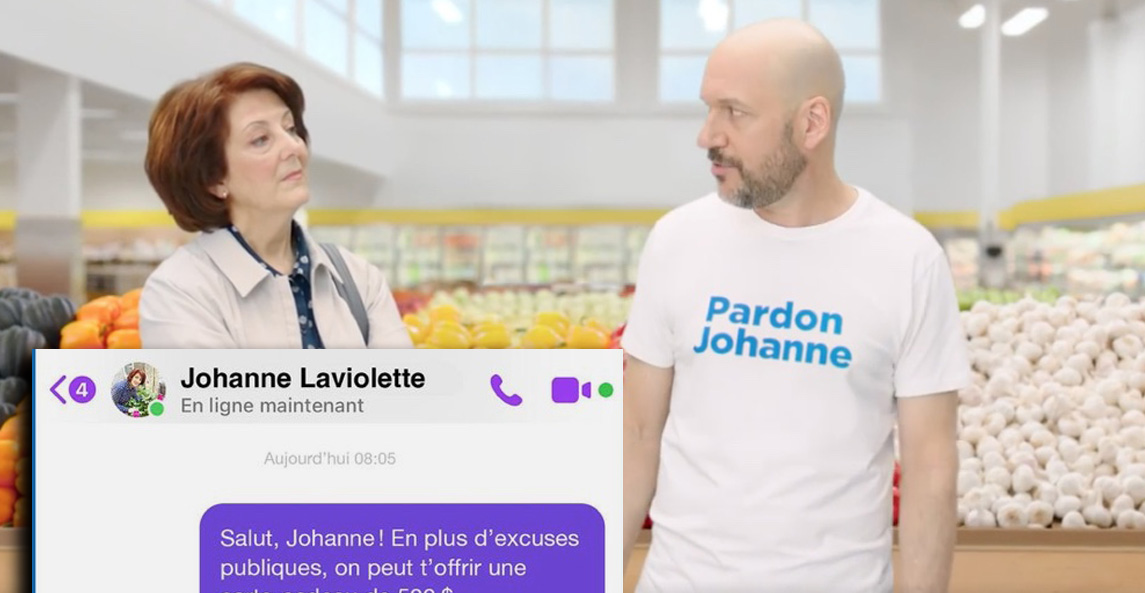 Martin Matte apologizes to Johanne
Once again, Maxi is causing a stir with its new videos featuring Martin Matte. This one is in a whole saga since he put his feet in the plans by talking about the Johannes (Jo-Anne, Jowan, Joanne, Jo-Ane, Johan, Jeauane…) of Quebec. Following a first advertisement, Martin had to film a new one where he changes his speech.
However, he still finds himself in trouble as he attacks another group of people with a rarer name.
The beginning of the saga