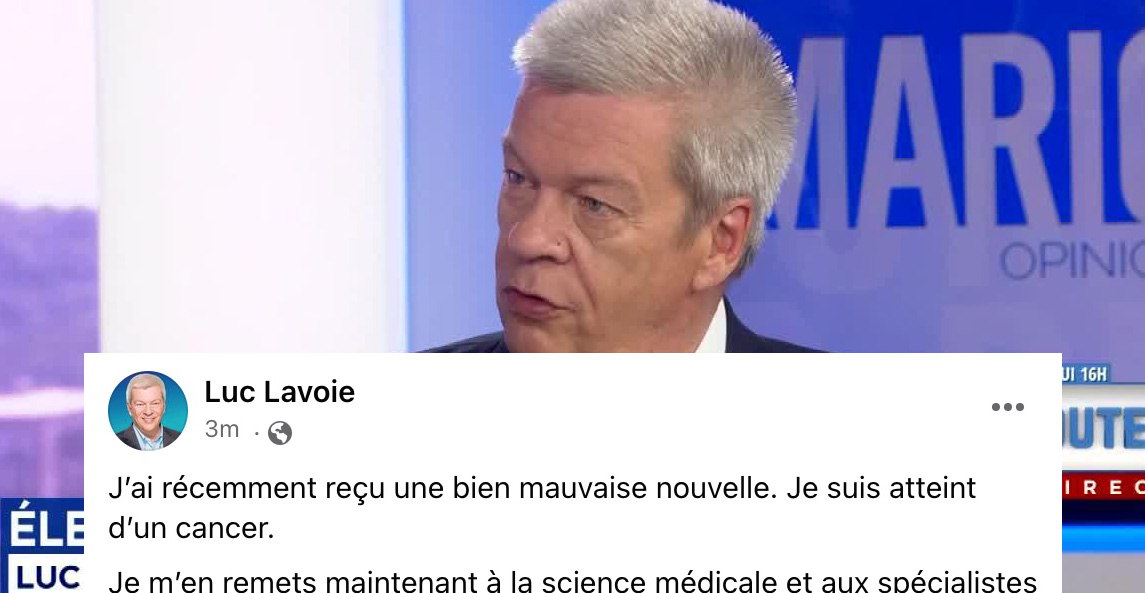 Luc Lavoie announces that he has cancer and is taking a professional break
The political columnist at LCN and on the airwaves of 98,5FM Luc Lavoie must take a professional break. He has just announced that he has cancer. He explains that the specialists recommend him to take some rest to devote himself to this fight.
We can read in his message: I recently received some very bad news. I have cancer. I now defer to medical science and the specialists with whom I have been working for several weeks. These specialists have been advising me from the beginning to take time off from my professional life and, the more things progress, the more I have to resign myself to accepting this advice. Medicine has evolved a lot in recent years, which allows me to dream of a complete cure. But before getting there, I still have many months to devote all my energies to this fight.
I loved my job and hope to return to it one day. I will miss my colleagues very much. ».