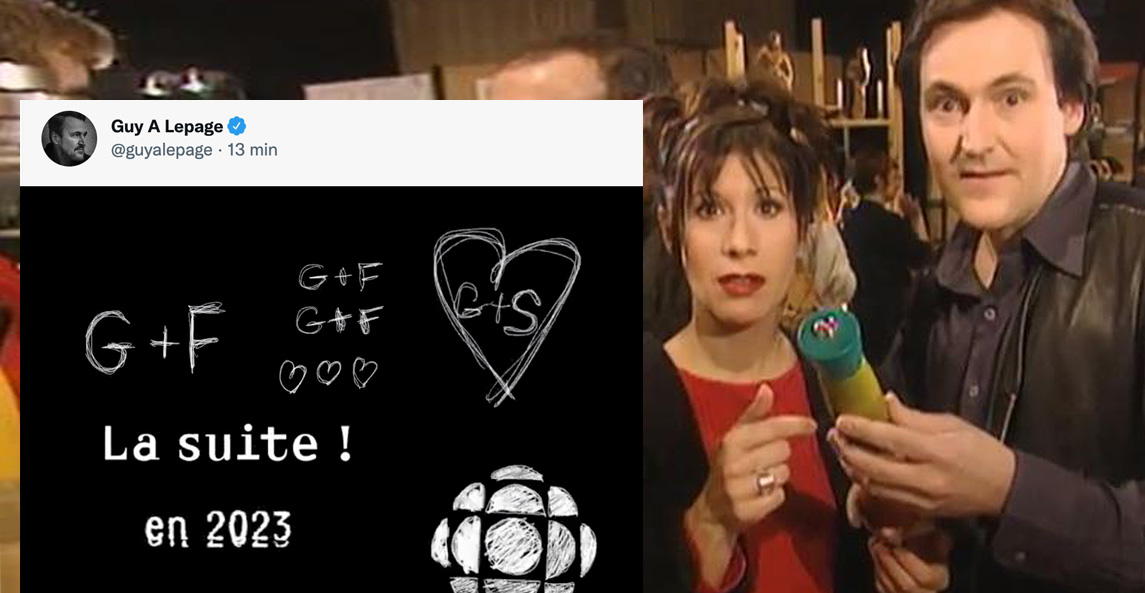 The show A guy a girl will be back with new episodes
Update: Guy A Lepage just gave details on the sequel to A Guy, A Girl
We can read in his Facebook post: " In 1997, I started filming One Guy, One Girl alongside the grandiose Sylvie Léonard. This little project that I thought was unpretentious went around the world. In 2003, Sylvie and I ended the adventure, both believing that we had covered the subject. We had just adopted a girl in Vietnam while Sylvie was pregnant. We lived happily and had many children. Because these days, two is a lot. End of the story. Following an interview on the 25th anniversary of the series, a journalist asked me if there would ever be a sequel. I answered no. That there was nothing more to say. What could we be talking about? Subject closed. Then the hamster started rolling around in my head. I called Sylvie, I gave her a few flashes, she went one better with others… To make a long story short, Guy and Sylvie are back. 4 episodes in 2023. A guy, A girl 25 years later. We'll see where that takes us... ».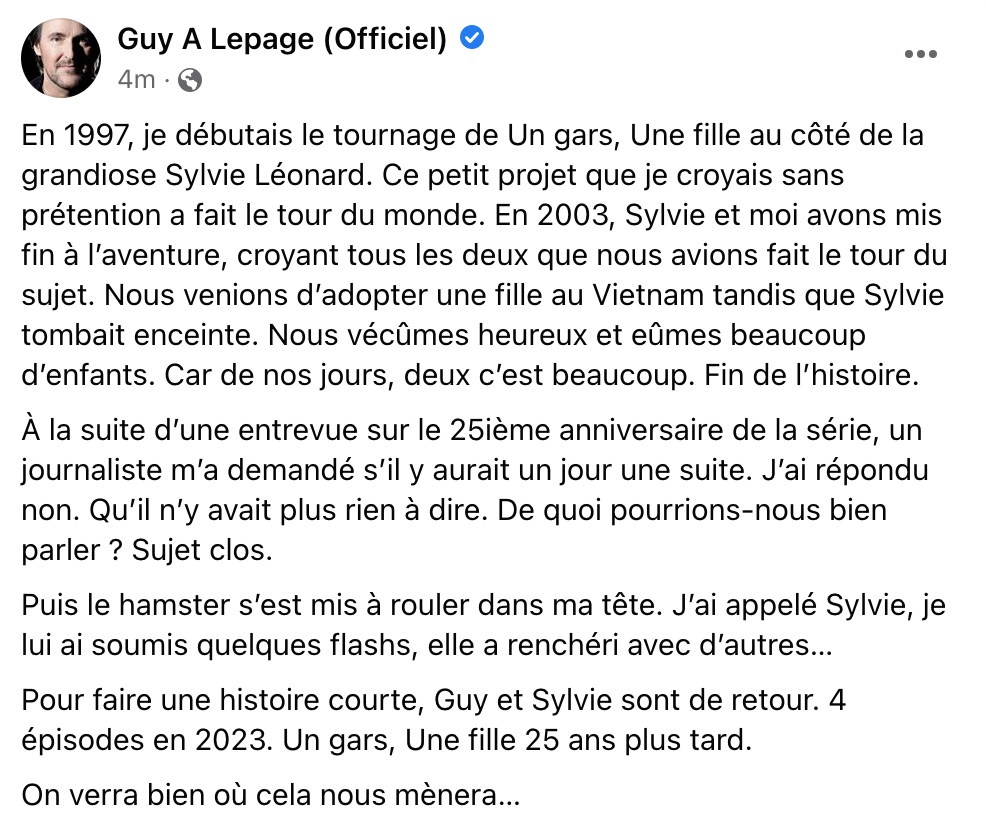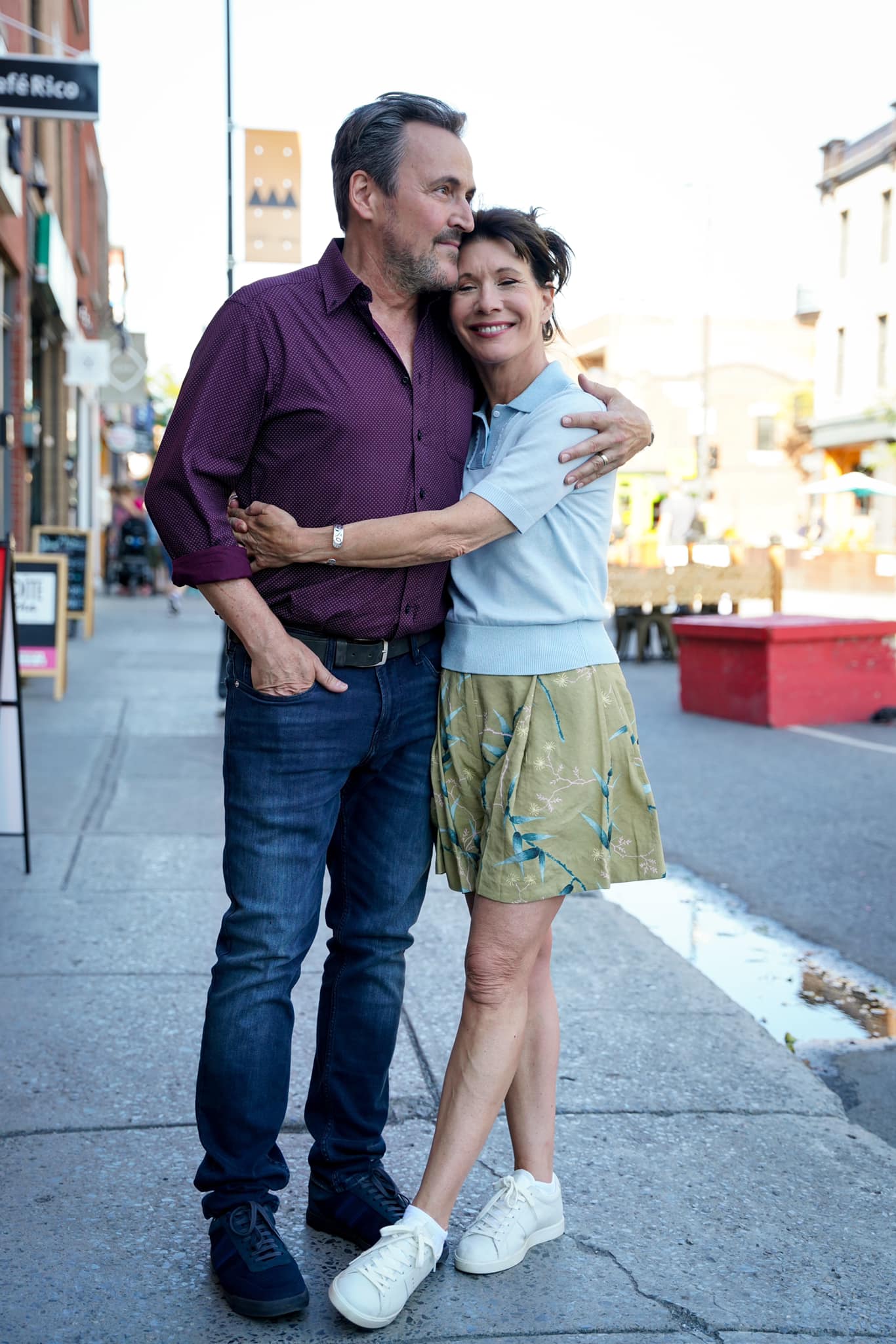 The columnist at La Presse, Hugo Dumas, released a big scoop this morning in his article Abrust what do you want!. We learn that there will be a sequel to the popular show Un gar, une fille. He talks about the continuation of this program which marked an entire generation: " Truly, this super-secret project will delight a ton of fans, that's for sure. Nearly 20 years after its release from the airwaves, the cult comedy A guy, a girl would soon return to the airwaves of Radio-Canada with new episodes where the two protagonists will, of course, have aged 20 years. ».
We learn that Guy A Lepage and Sylvie Léonard will resume their role. Not easy to get information on this project: " Is it just a special? Or the premiere of a series of complete new seasons? Hard to know. Neither Guy A. Lepage, nor producer Guillaume Lespérance (Les guys, Discussions avec mes parents), nor the agency that represents Sylvie Léonard responded to my interview requests this weekend. Obviously, something big is going on. ».
We invite you to read the full article:
Guy A. Lepage and Sylvie Léonard have taken over filming of A guy, a girl, who would resurrect at Radio-Canada. ALSO: Guys are thinking a lot about OD this year, but it's due to a shortage of mattifying powder. https://t.co/OYVEuWd83a

- Hugo Dumas (@hugodumas) September 26, 2022
Guy A Lepage just posted this:
- Guy A Lepage (@guyalepage) September 26, 2022