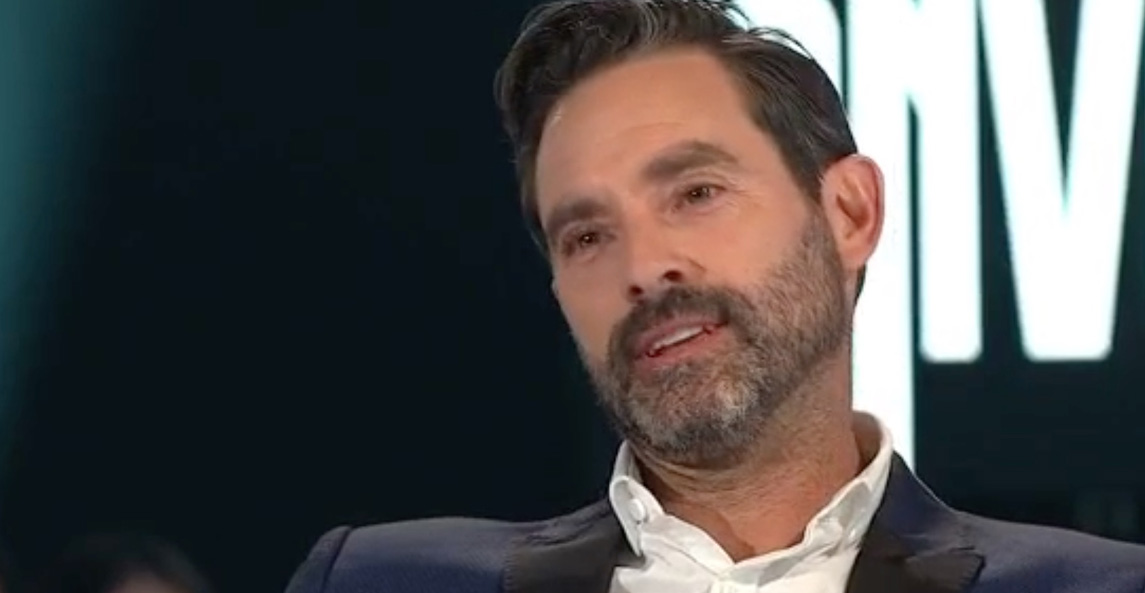 Guillaume Lemay-Thivierge breaks the silence and talks about the whole Gemini saga
It is within the framework of the program Le monde à l'envers hosted by Stephan Bureau that Guillaume Lemay-Thivierge confided in himself for the first time since the saga of the gala des gémeaux. He explains from the start: I feel good and I'm nervous. Here I speak with my heart, but this is the fifth or sixth time that I invite myself on stage when it was not planned. I was 50% decided when I entered the room. This kind of stunt is a bit like a parachute jump. At some point, you jump in and say to yourself, maybe this is a good move, maybe this is a bad move, but I won't know until I try it. ».
Did Émily Bégin know: " My lover was there and she didn't know it. It's important to say that. She didn't know, hardly anyone knew what I was about to do. ". Stephan Bureau asked her how she would have reacted if she had known he was going to do this: " She would have told me no don't do that! »
Guillaume has not had an easy year: " We are celebrating one year of the release in La Presse that I was not vaccinated. I can tell you that I had a somewhat difficult year. I felt quite alone. I've been doing this for forty years, I was adopted by the Quebec public, by people in the industry and I never wanted to hurt anyone. »
He talks about Guy A Lepage and Louis Morissette: " It was difficult because I felt really alone in there. I felt abandoned by everyone. And when Guy A. Lepage said that to Tout le monde en parle, it hurt me. When Louis Morissette, right after I lost my contract with Hyundai, made a joke about Medicago, I tried to call him and couldn't even reach him. By the way, I spoke to Louis Morissette today and I spoke after the gala with Guy A. Lepage and I settled everything with them. It was a big people fight in a schoolyard in front of everyone, it was not necessary. ".
Extract 1: The Upside Down 23/09/2022

Guillaume Lemay-Thivierge empties his heart on all that he has lived for 1 years

JOIN ME ON MY TELEGRAM CHANNEL HERE: https://t.co/Z1uzlyg0af pic.twitter.com/WexKrGKPrI

- The FACTOR (@ TheFACTOR10) September 24, 2022
The message he wanted to convey: The first message I wanted to send was that there are elections coming up and it's important to go and vote. As a father, a citizen, I believe that this is a major issue that we are currently experiencing and that we must go and vote, regardless of the party we choose. I did not understand that the fact that I think slightly differently could cause me enormous problems like these. »
It makes: " It was a way of telling Guy A. that he had hurt me, that I think he was not nice, respectful and that he thought he was someone else. I didn't do it the right way, I had a turd on my heart, I was still hurt from my year that I spent and I shouted it in an awkward way. »
Guillaume speaks that he wants to take a break and addresses the people who did not have their place at the gala because of his intervention:
« Probably, but it's been going on for at least a year. I need to take care of myself, I need to take care of myself, I need to take a break. If I had thought longer and hadn't listened to my desire for revenge… I felt singled out as if I was doing something really wrong. All my life I have tried to be as respectful as possible with people. I have to apologize to people, like the children of Louis and Véro, the children of Guy A. because they have nothing to do with that story. When we see our father or our mother being attacked, it is not pleasant for the children. Also, to the documentaries that I interrupted. I had no idea I was interrupting this at all and I'm sorry. "(Via star world)
Extract 2: The Upside Down 23/09/2022

Guillaume Lemay-Thivierge empties his heart on all that he has lived for 1 years

JOIN ME ON MY TELEGRAM CHANNEL HERE: https://t.co/Z1uzlyg0af pic.twitter.com/puELZ8HeJK

- The FACTOR (@ TheFACTOR10) September 24, 2022
1/2 pic.twitter.com/w3ATrVeVAD

- Quebec Videos (@VideosQC) September 19, 2022
2/2 pic.twitter.com/MeVrRFPNr9

- Quebec Videos (@VideosQC) September 19, 2022