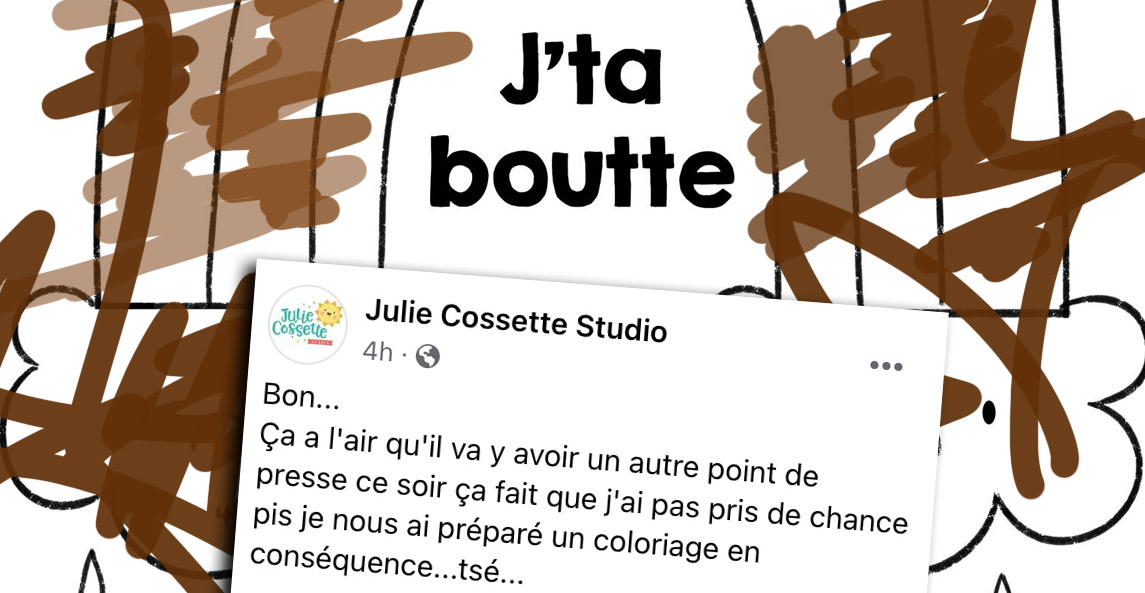 An artist from Quebec offers the coloring J'ta boutte à faire only with milky colors
Julie cossette offers the J'ta boutte number coloring on its Facebook page. You absolutely must have several kinds of brown pencils. So you can color the rainbow in pale brown, medium brown, dark brown and also with a milky color of your choice.
In posting her creation, Julie wrote: " Well… It looks like there will be another press briefing tonight, so I didn't take any luck and I prepared a coloring page for us accordingly… tse… You can color it with your pencils. wood or markers… BUT, if the news is really bad, I suggest you take some watercolor pencils and cry tears of despair on your coloring page for the total experience… Let's be strong… and creative! ».