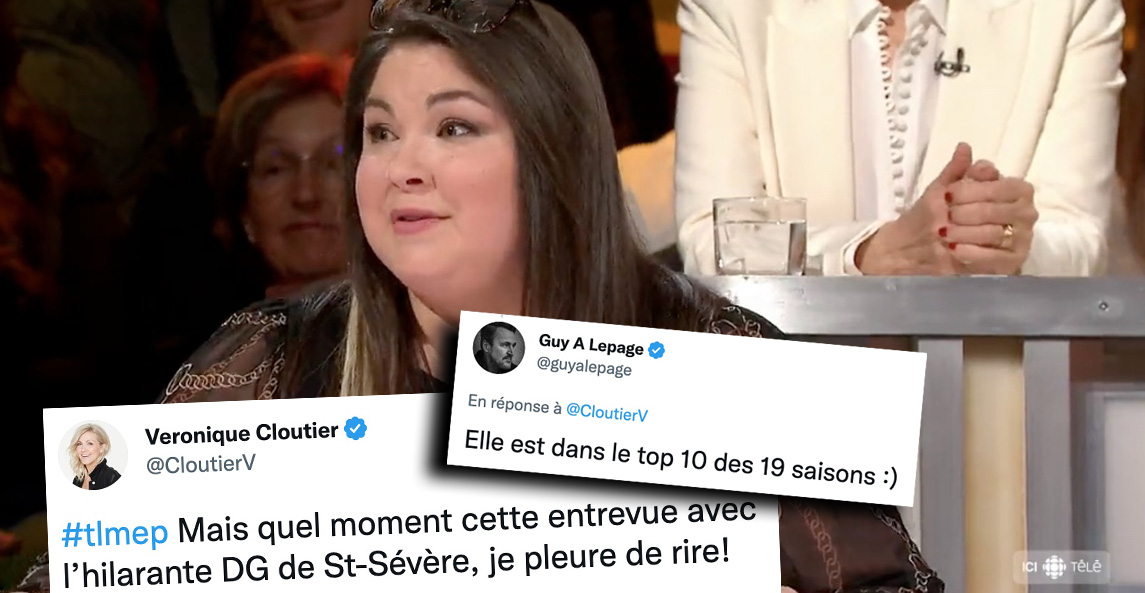 Everyone loves Marie-Andrée Cadorette who came to talk about the cow saga at TLMEP
During the program Everyone talks about it on Sunday evening, the general manager of Saint-Sévère Marie-Andrée Cadorette stole the show! Everyone fell in love with Marie-Andrée. She had come on the set of ICI Radio-Canada to talk about the saga of cows on the run.
Véronique Cloutier wrote: But what a moment this interview with the hilarious CEO of St-Sévère, I'm crying with laughter! "and Guy A Lepage replied:" She is in the top 10 of 19 seasons :) ».
🐄 The general manager of Saint-Sévère Marie-Andrée Cadorette and the saga of cows on the run #TLMEP pic.twitter.com/IWV4ixxvD2

- Everyone's talking about it (@OFF_TLMEP) November 28st