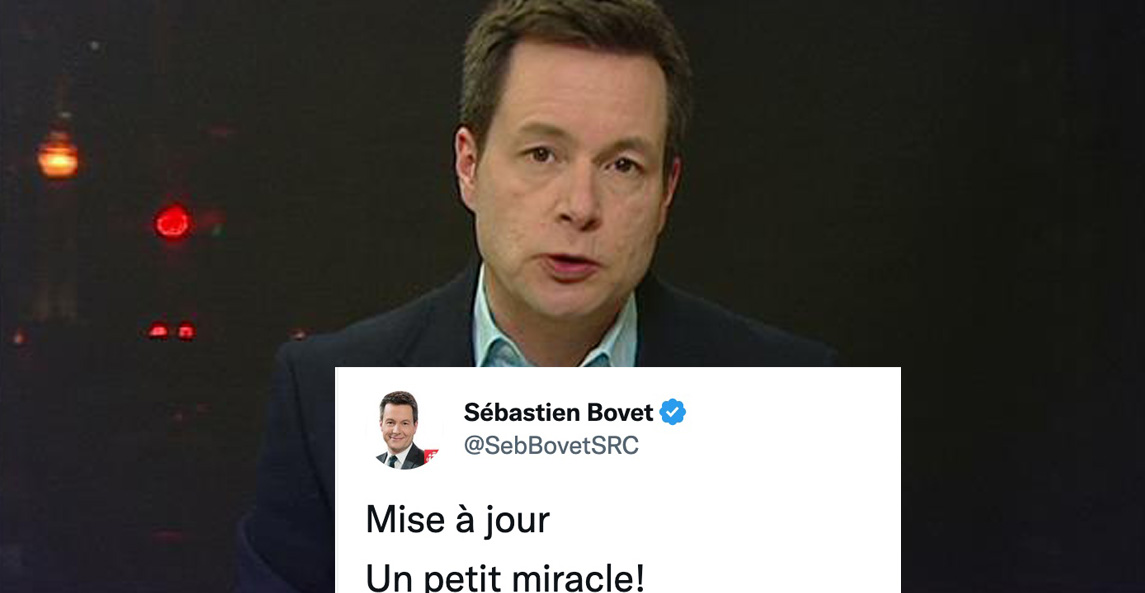 Sébastien Bovet gives news about the whole saga of his car
Recently, Radio-Canada journalist Sébastien Bovet made a publication about his stolen car. He was asking for the public's help in finding her: Hi Facebook, personal message My car was stolen last night in Quebec Toyota Highlander Hybrid 2020, black cream interior. Passenger side front bumper scratches. It seems that the thieves let the car "cool down" in a public parking lot for a few days. If you see it, please call the police. The plate may have been changed, but here it is, by any chance ».
He finally gave news about this whole saga. He was pretty lucky and the police managed to find his vehicle: " Auto Update FOUND! In a container in Montreal thanks to the geolocation system of another stolen vehicle! Some damage to the car (to be checked) A small miracle! Thank you for your kind words and thank you to the police. ».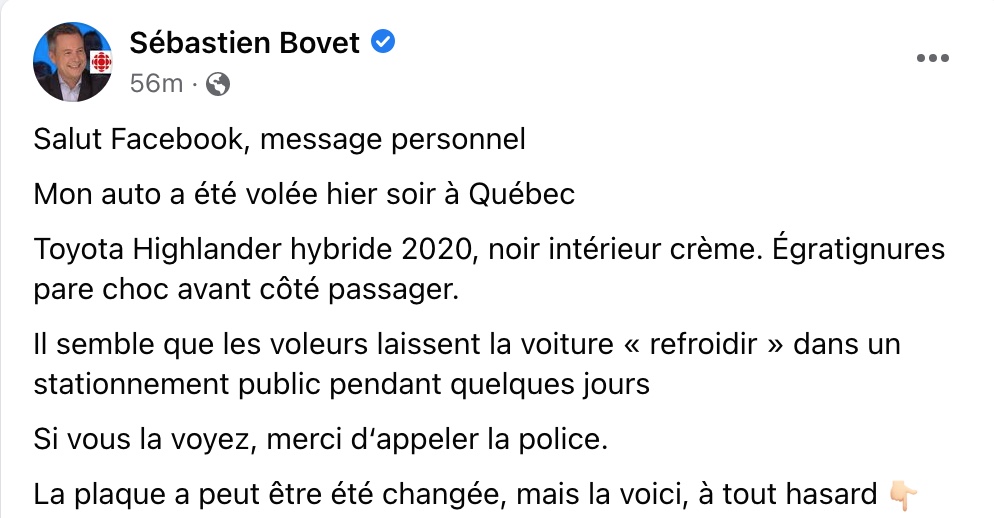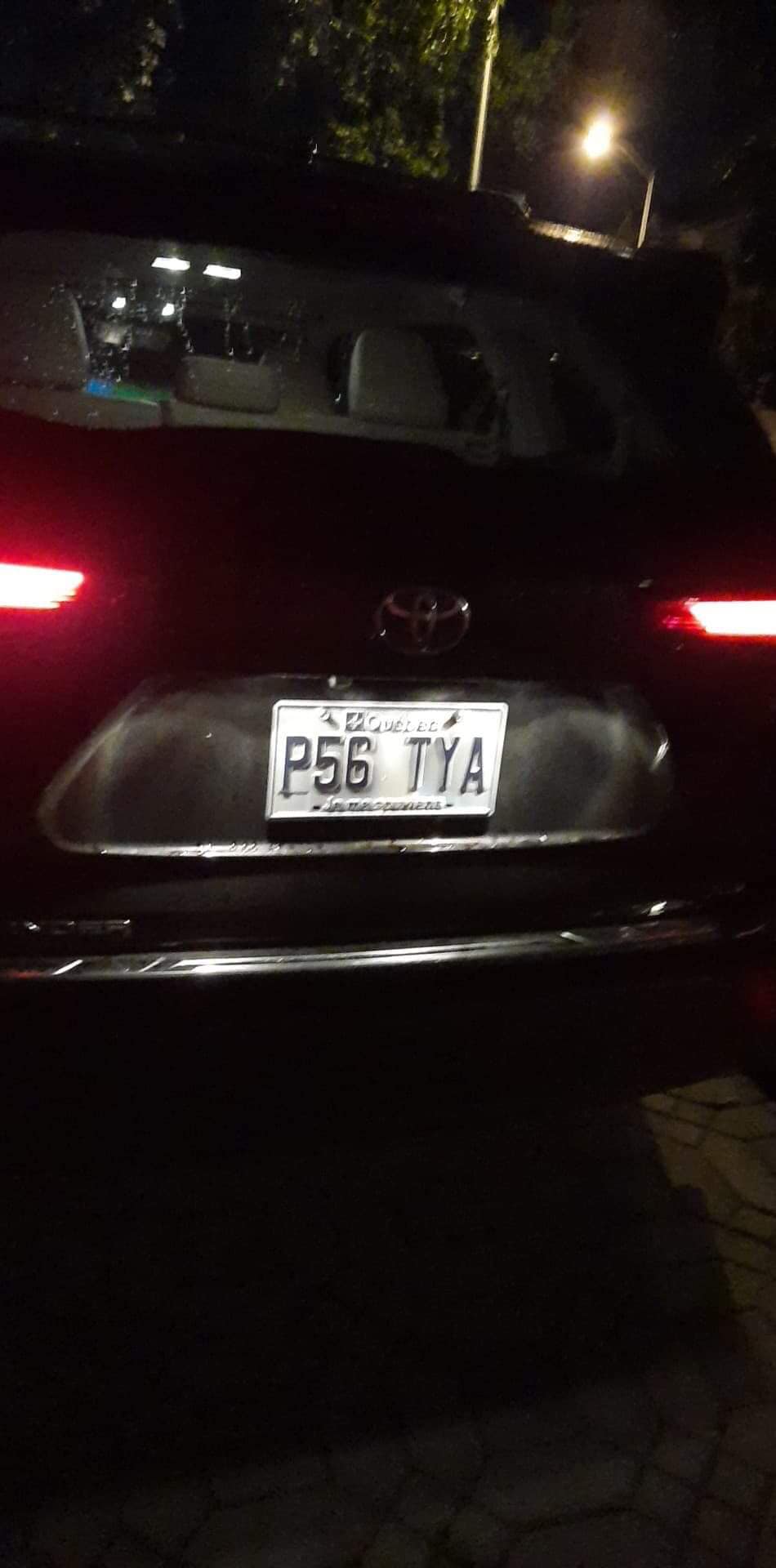 The rest of the story: