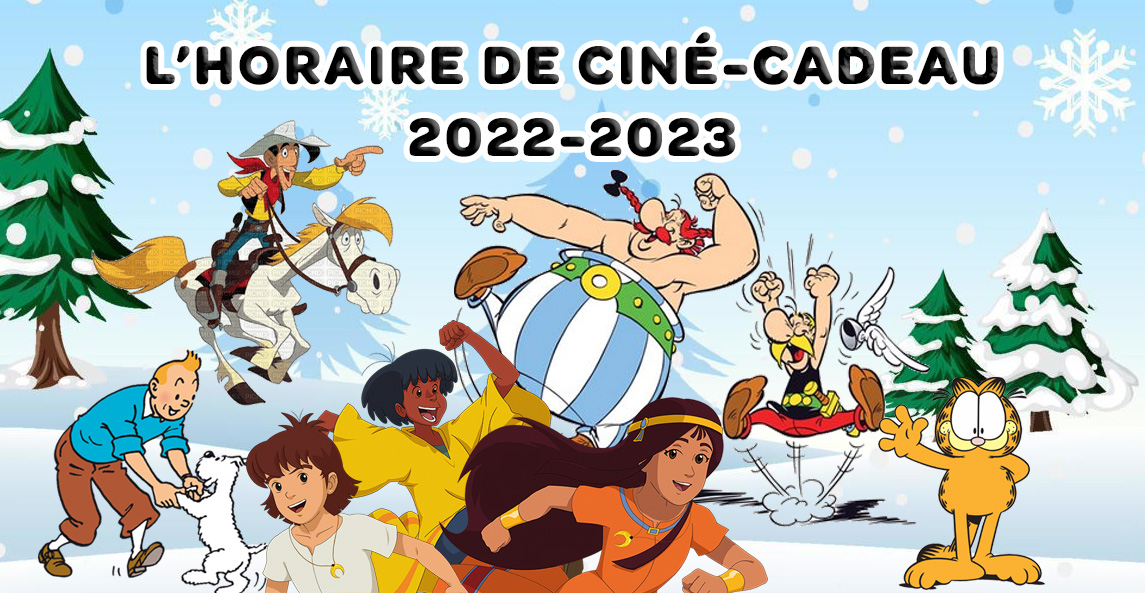 The complete schedule of Ciné-Cadeau 2022 is available
The Télé-Québec team is officially in the magic of the holiday season, they have just posted the complete schedule for Ciné-Cadeau 2022 online. Everything officially starts on Saturday, December 10 and we can say that the programming is still excellent.
In the cartoons, we find the classics: Asterix and Obelix, Lucky Luke and the Daltons, Tintin and his friends, The mysterious cities of gold, The sentries of the air, the Smurfs. Télé-Québec has not forgotten any, they put on all the classics.
The programming team has also put on a lot of Quebec films: The war of the tuques, The frog and the whale, Bach and Bottine, The great seduction… In addition, on December 30, we will be entitled to the Big comeback of the Cowboys Fringants at the OSM and Belle et Bum for the holidays!
Happy Holidays and Happy Ciné-Cadeau!