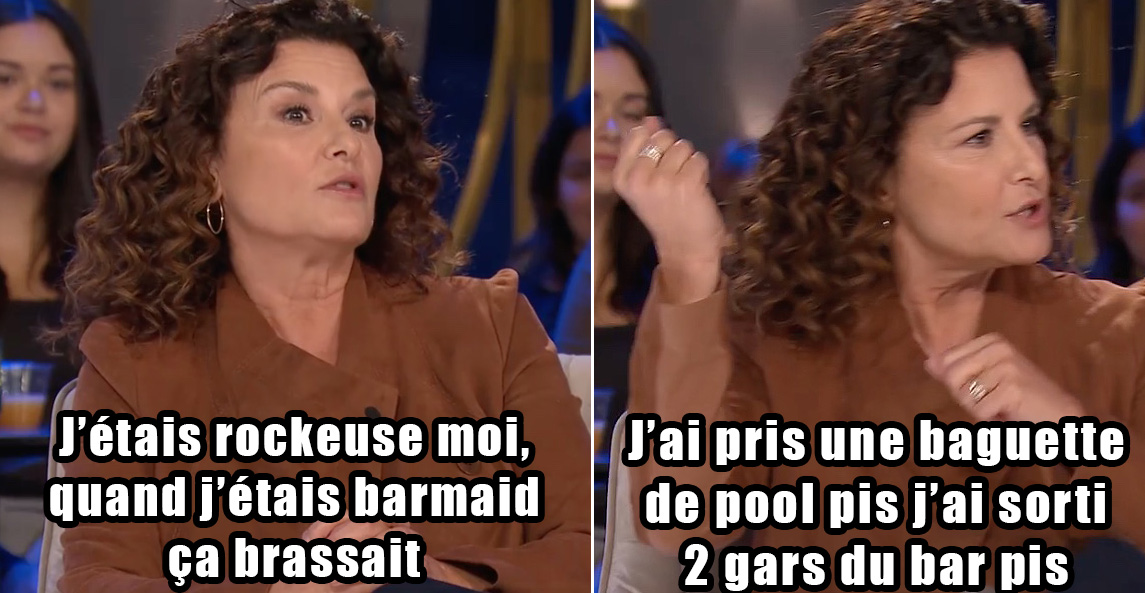 Chantal Fontaine confides in the time when she was a bartender
During her appearance on the show It ends well the week, Chantal Fontaine confided in a period quite rock'n roll in her life. The actress explains that she was a bartender in her youth and that she has already taken 2 people out of the bar with a pool cue.
Sharing the excerpt, the team at It ends well the week wrote: " NEW • Chantal Fontaine shares with us a moment from her former life as a bartender, in connection with the role of Jeanine that she plays in the series C'est comme ça que je t'aime. ».