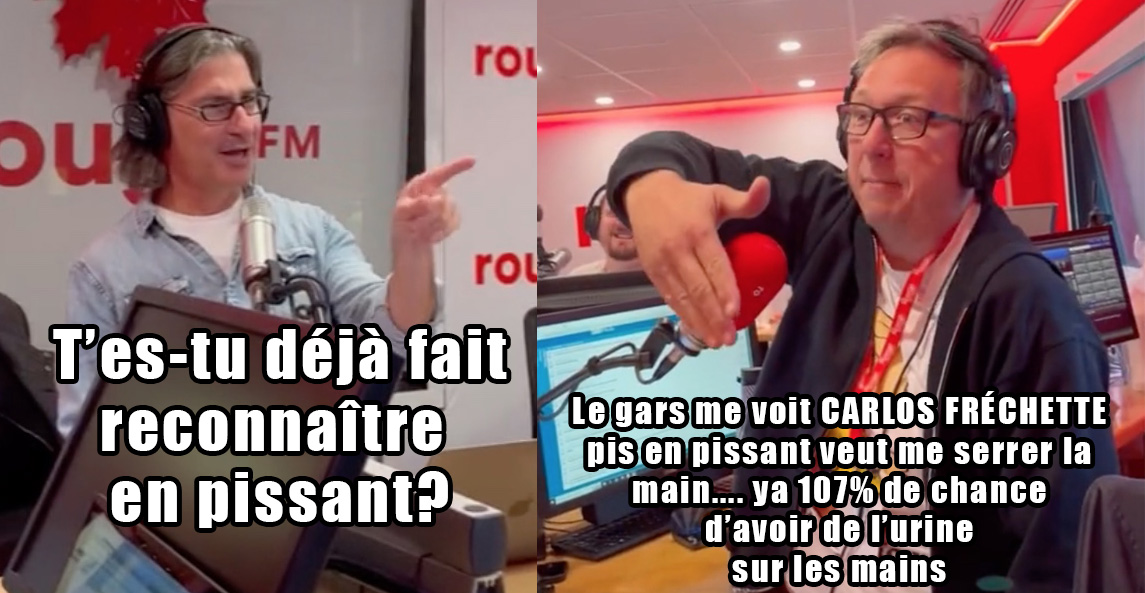 Jean-René Dufort and Pierre-François Legendre tell hilarious urinal stories
On Rouge FM, Jean-René Dufort wrote a column on men's toilets where there are waterfalls as urinals. He explains that at some point he finds himself in the bathroom of a trendy bar where there are 2 waterfalls: one for urinating and the other for washing his hands. Jean-René explains that he confused the 2 and everyone started laughing.
Pierre-François Legendre also decided to tell a urinal story. We can say that it's quite comical to be recognized while urinating. The guy shouts in the toilet Carlos Fréchette (his famous character in the Invincibles) and really wants to shake his hand.