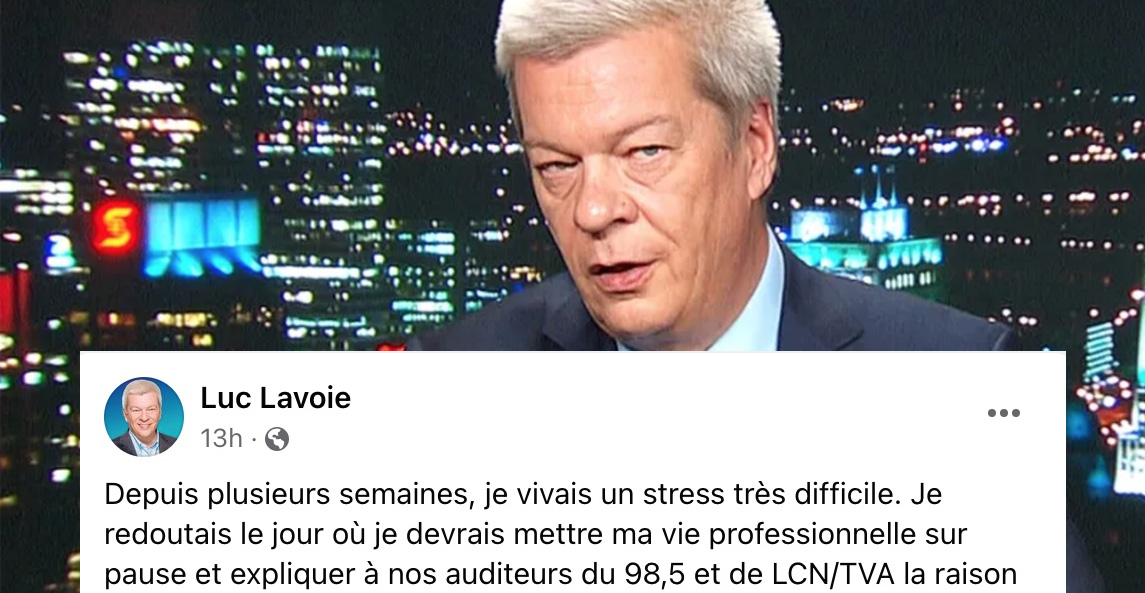 Luc Lavoie is moved by all the support and love he receives following the announcement of his cancer
Political columnist for TVA and 98,5 FM Luc Lavoie announced yesterday that he had cancer. Following the recommendations of his doctors, he had to take a professional break to focus on his biggest fight ever. Luc wrote a touching note on his Facebook page yesterday to announce the sad news.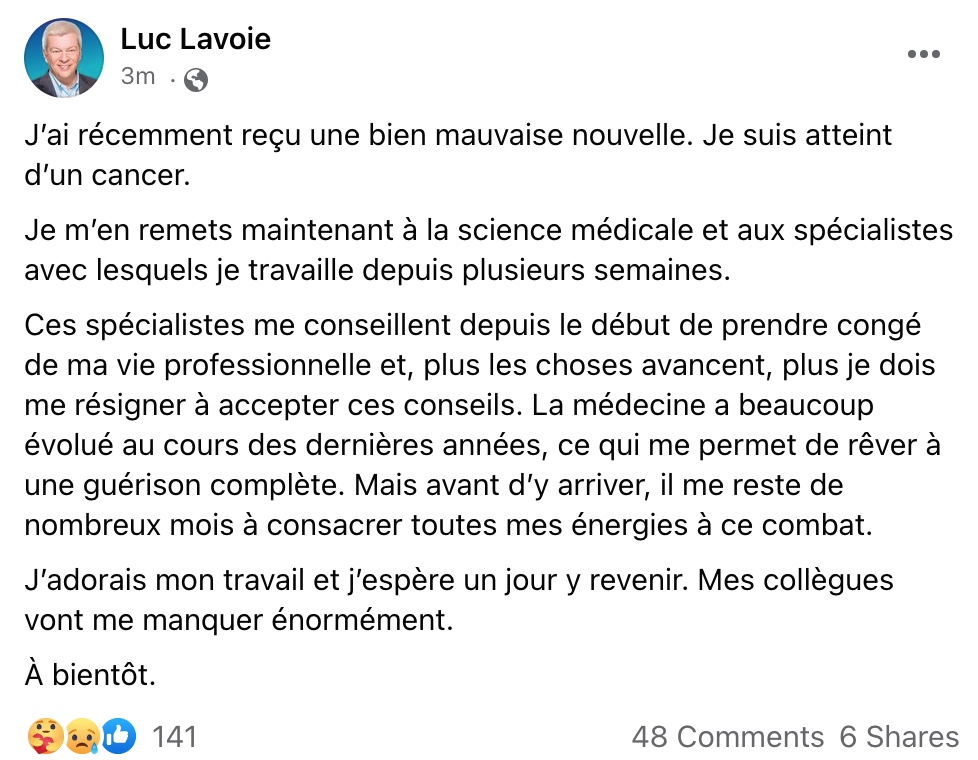 Luc is touched by the beautiful messages he has received
Returning from the hospital, Luc was able to see how much he is appreciated by everyone: " The thousands of comments and messages in all forms that have reached me since the announcement move me deeply. What a privilege to feel so appreciated, even by adversaries! Some of these messages particularly touched me. I am thinking in particular of that of Paul Saint-Pierre Plamondon. You have to admit that in the months preceding the election campaign I had been very harsh on him on several occasions. But, since the beginning of this campaign, I discovered a political leader of a nobility and a civility which reminded me of the great leaders of whom one misses. ».
He takes the time to thank everyone and it comforts him to receive so much encouragement and love: " Having spent part of the day in the hospital, I was only able to respond to a few of these touching messages. I'll try to get back to it tomorrow. Promised. In the meantime, I return to you the love you have shown me. You cannot know how much that comforts me. ».