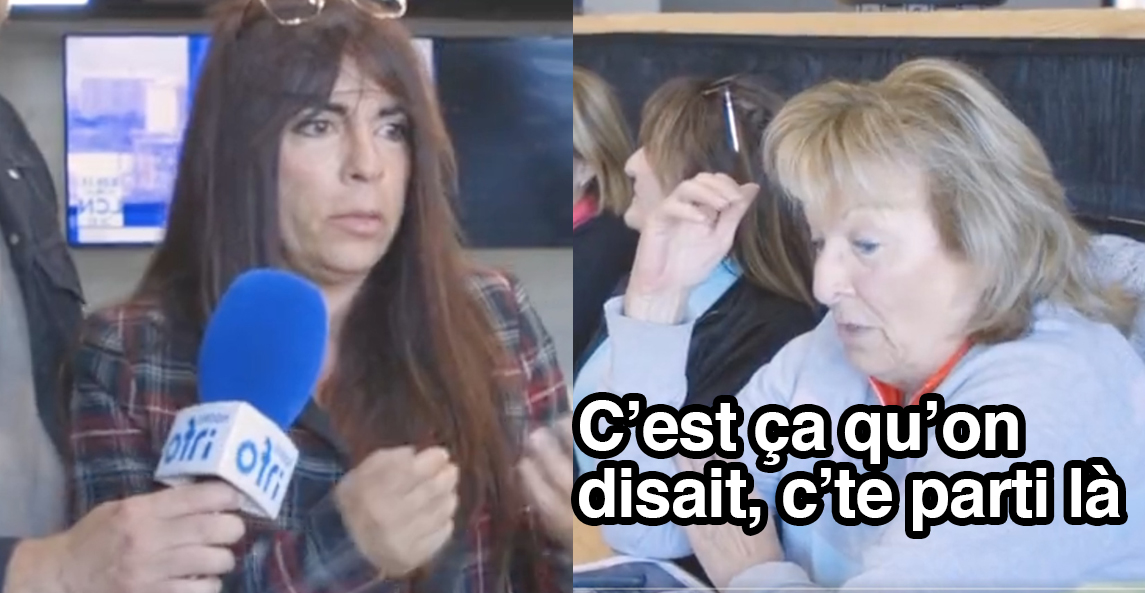 The end of this report with Anne Casabonne cannot be invented
Noovo journalist Étienne Fortin-Gauthier reported and interviewed Anne Casabonne. The PCQ candidate was meeting voters in a restaurant. The comment that stood out the most was that Duhaime hadn't paid his taxes.
At 0:36 of the video, a funny moment happens. Anne then almost forgot to pay her restaurant bill. Everyone laughed and one voter commented on the whole thing saying, " That's what we said, this party, it doesn't pay ».
Anne Casabonne caught up by Éric Duhaime's taxes in a restaurant!

The PCQ candidate then almost forgot to pay, which made voters laugh

WATCH 17 p.m. @MchristineB and @NoovoInfo ➡️ https://t.co/dRkRQELh6N#noovoinfo #quebec2022 #pcq pic.twitter.com/7evpSyl1vJ

- Étienne Fortin-Gauthier (@EtienneFG) September 21, 2022