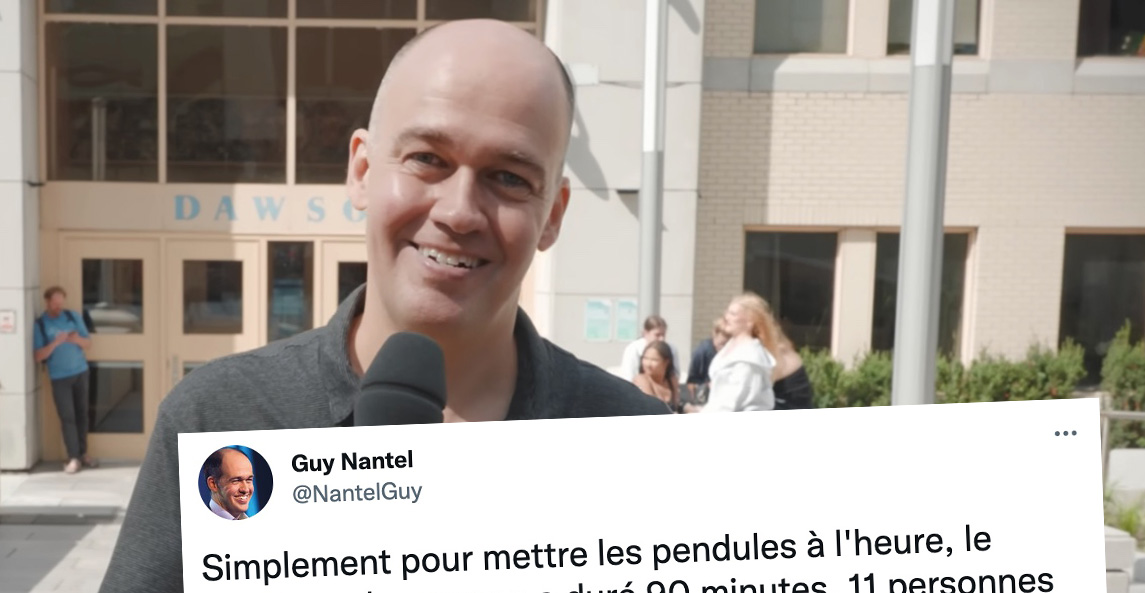 Guy Nantel wants to set the record straight following his vox pop on French
Every time Guy Nantel does a vox pop, it gets people talking a lot on the web. Following his video, he decided to write a short message to answer some questions from Internet users. He explains how the filming took place and that he did not film 200 people to keep only 11.
We can read: " Just to set the record straight, the filming of the vox pop lasted 90 minutes. 11 people were filmed and they all end up in the edit. 100%. That doesn't make it a scientific poll, but just for those who think I filmed 200 ».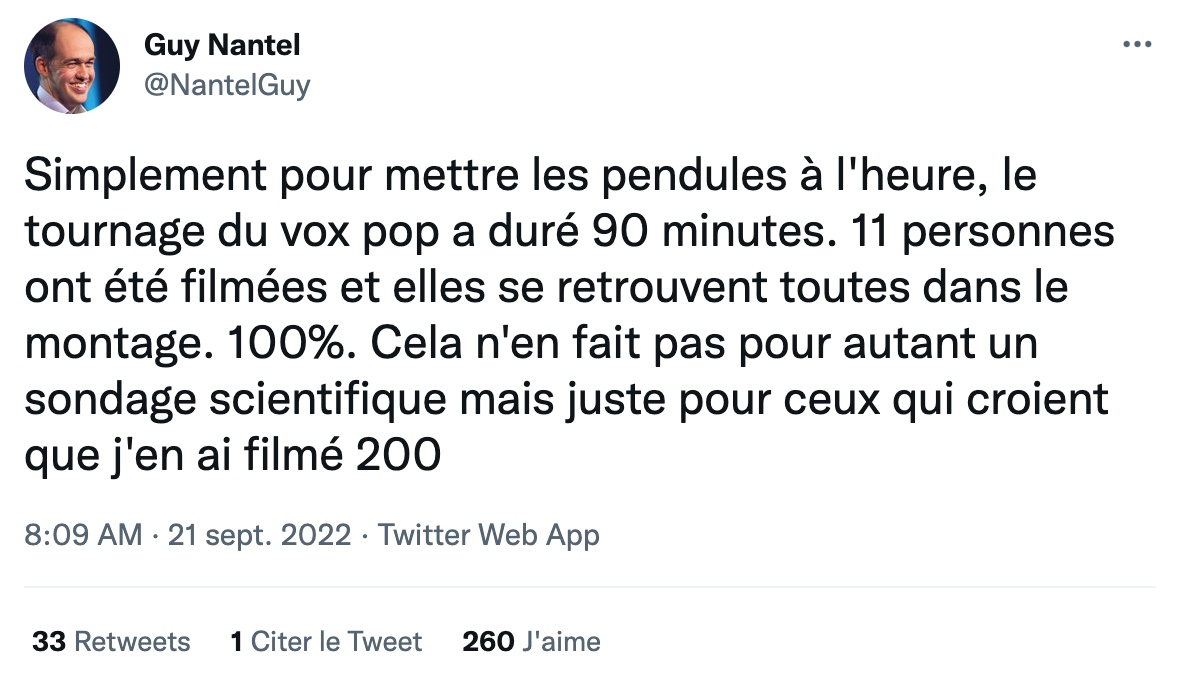 Sound voxpop: