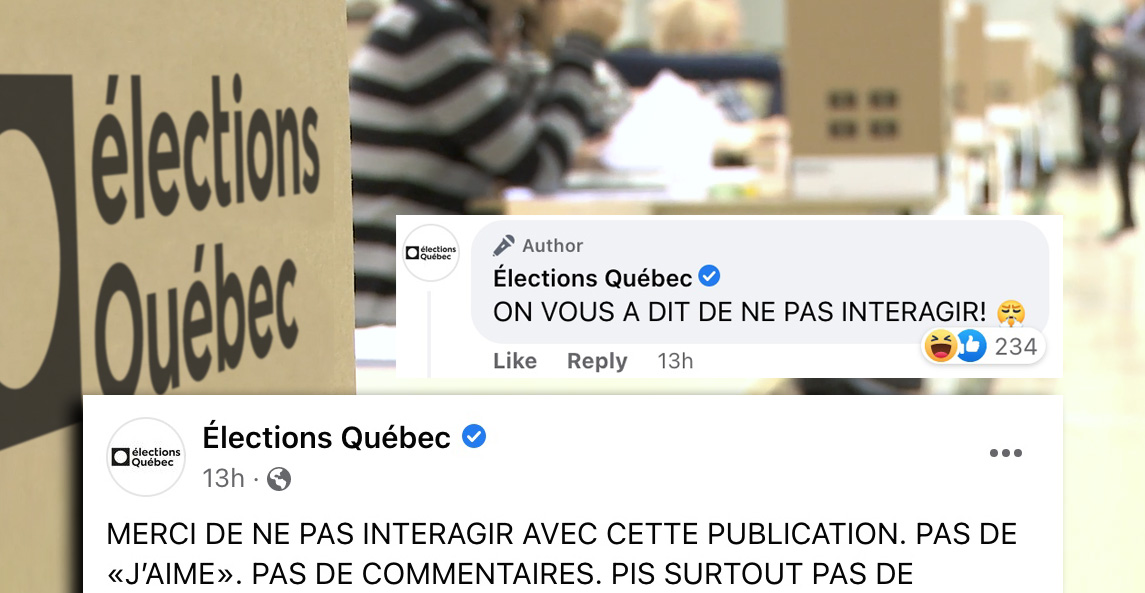 A publication by Elections Quebec makes Internet users react
The Elections Quebec Facebook page has created a publication that is causing quite a stir among Internet users. We can read: " PLEASE DO NOT INTERACT WITH THIS POST. NO "LIKE". NO COMMENTS. AND ESPECIALLY NO SHARING. IGNORE THIS POST. ". Despite this message, several people decided to comment and liker the publication.
Journal de Montreal journalist Francis Pilon asked if the page had been hacked, and Elections Quebec's social media team said no. The whole thing is to get people to vote using a new approach: " Since people vote less and less, to reverse the trend, we do the opposite of what we would normally do. On October 3, everyone votes. ».