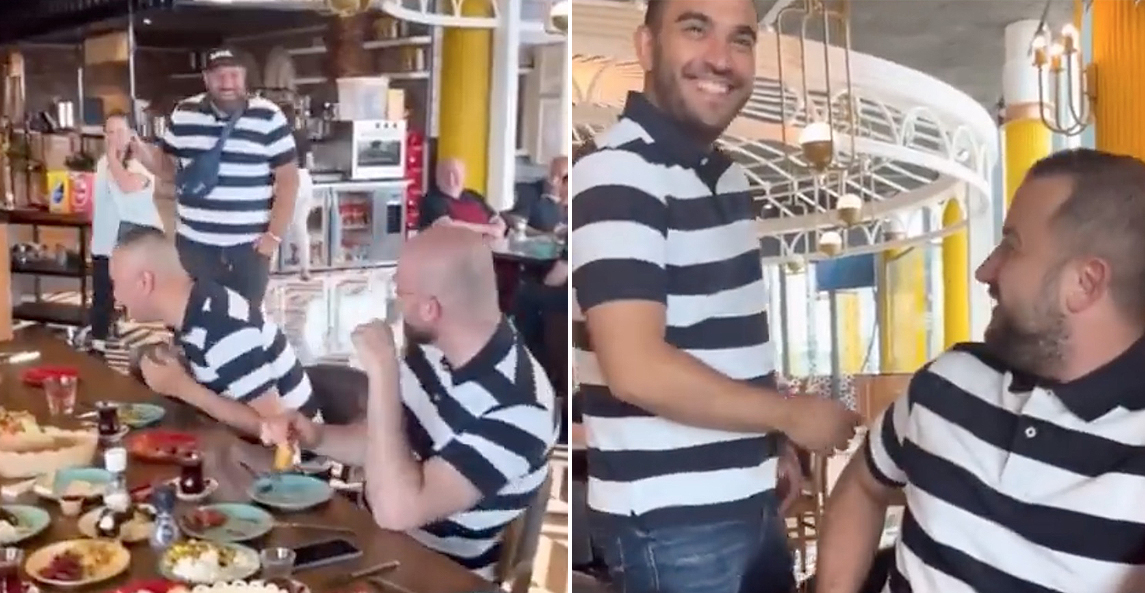 A group of women buy the same striped sweater for their boyfriend and they don't understand what's going on
5 couples have decided to go on vacation together to relax and above all to laugh. The women decided to prank their boyfriend with a great idea. They bought the same sweater for each of their spouses without saying that the others had the same striped t-shirt.
It was at lunch that each guy realized they were dressed the same as their friends. Everyone is cramped in the video, it's definitely a good thing to do for a laugh!
A group of women all bought their husbands the same shirt and didn't tell them…🤣 pic.twitter.com/cWXRY16E2x

- Giles Paley-Phillips (@ eliistender10) July 24th, 2022