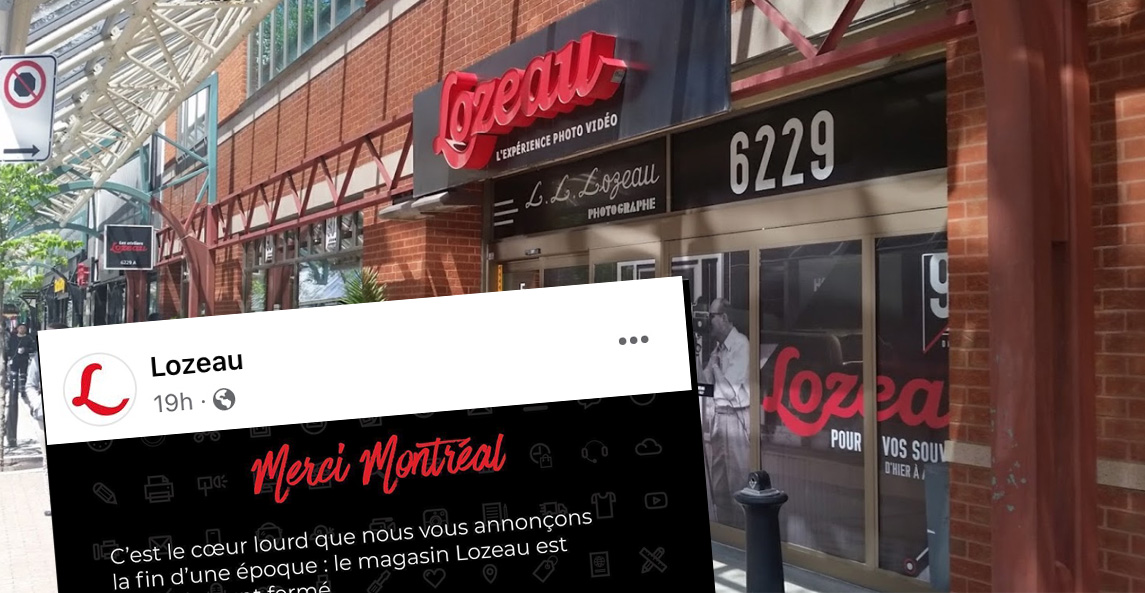 Open since 1927, the Lozeau store in Montreal is closing its doors for good
The famous photo and video store Lozeau on St-Hubert Street in Montreal has just announced its closure. Open since 1927, the trade management announced it on social networks. We can read: " It is with a heavy heart that we announce the end of an era: the Lozeau store is officially closed. We sincerely thank all our loyal customers, and intend to continue to proudly serve the Quebec market through our bilingual call center and via lozeau.com, which will be fully bilingual in the weeks to come. ».
The administration explained that several factors led to this decision. Local and international difficulties, the pandemic (reduction of pedestrian traffic), the construction site of the St-Hubert Street revitalization project which lasted longer than expected, supply problems...