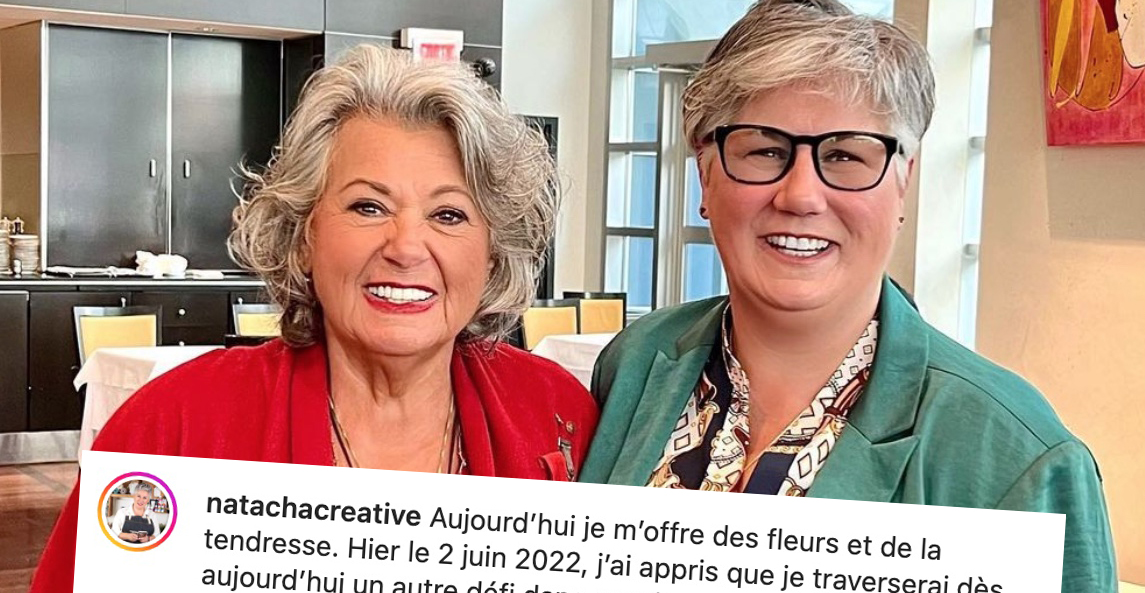 Ginette Reno's daughter, Natacha, announces sad news on Instagram
Natacha Watier, the daughter of Ginette Reno, has just announced sad news on her Instagram account. We learn that she has health problems. We can read in his publication: Today I offer myself flowers and tenderness. Yesterday June 2, 2022, I learned that I will be going through another challenge in my life today Womb CANCER. ».
She continues her message saying, " Life is full of surprises and challenges, sometimes they are mind-boggling and extraordinary and other times they are disappointing and even smack in the face. But, this is called LIFE and it is up to us to live them as we wish. It sometimes happens that good news we are not so happy about it and we should nevertheless and other times bad news, we live them too hard and we should not because in the end, they are not so serious but when it happens we don't really know where it will lead us and then out of fear we become vulnerable and dejected. ».
She explains her motivations for coming out and talking about it all: " I hesitated before writing today or telling you about it, but I do it because something tells me that I should do it so I write, moreover that's what I had started to do there 5 years ago when I created the magazine MY HEALTH ONE DAY AT A TIME. So 5 years later, my path returns to this avenue curiously. Natacha XOXO photo taken by my friend Stéphanie ". We wish him good luck and good luck in this test!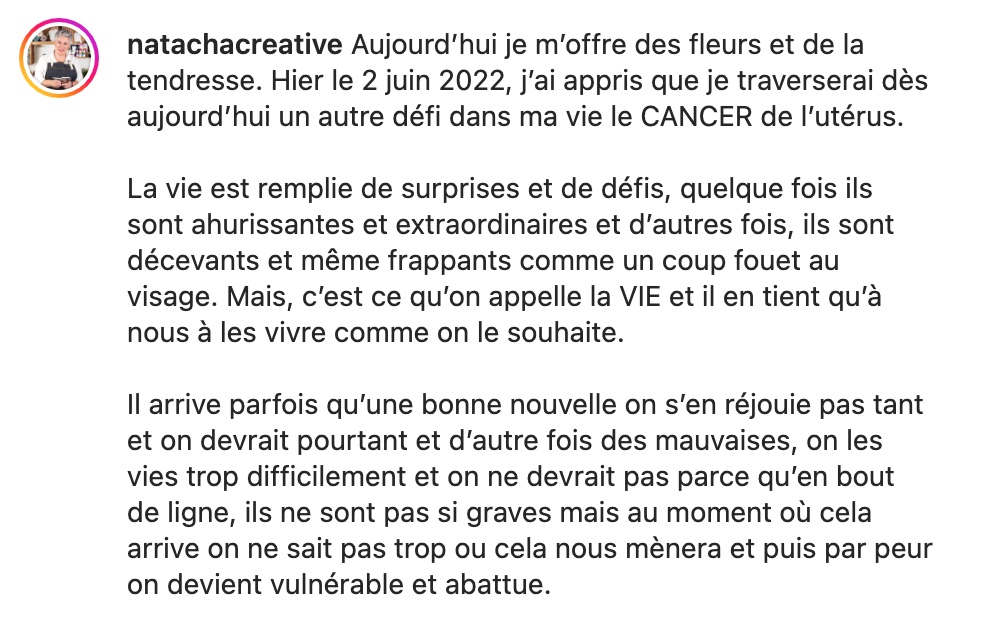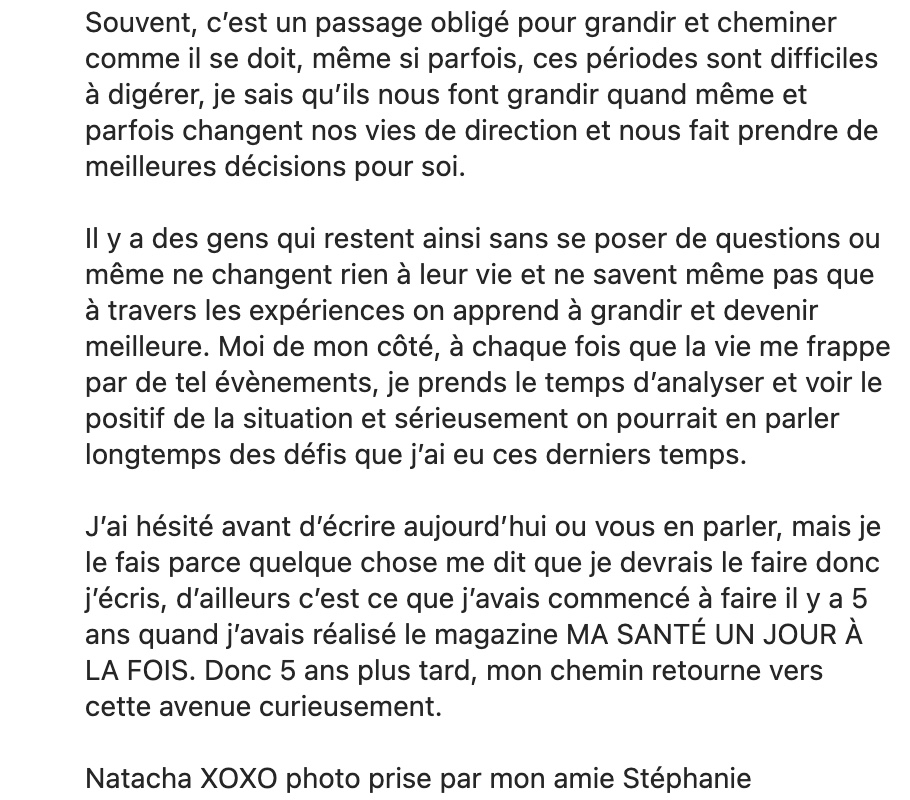 See this post on Instagram