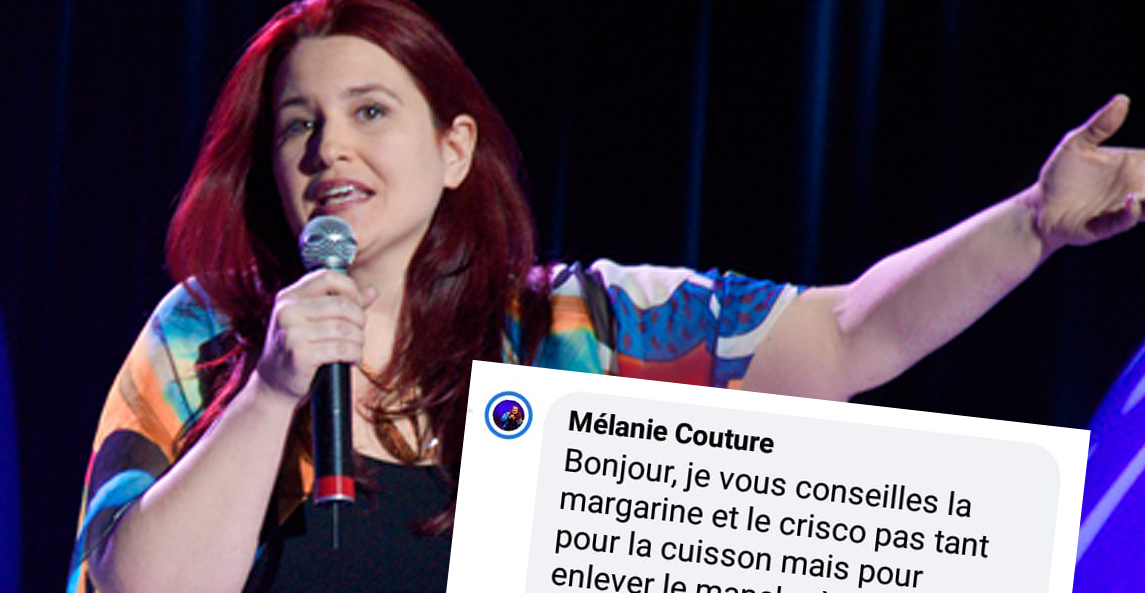 A user makes inappropriate comments about Mélanie Couture and she responds to him in the best way
Comedian Mélanie Couture in collaboration with the photographer Annie Lalonde made some great pin-up photos. Several Quebec media shared the photos and explained the project. A user decided to comment on the whole thing with inappropriate comments.
Mélanie answered him in the best way, we can read: " Hello, I advise you margarine and crisco not so much for cooking but to remove the broomstick that you have in the ass which visibly irritates you. Then when you're relaxed and relaxed, you might realize that you've confused free content provided by creators with a mandatory survey to answer under threat of losing your fragile masculinity. You can also… Oh wait, I'm done shitting, that's all the time I have for you. bye bye ».
She added afterwards: " It helps to master the art of roasting. I answer when it amuses me. ". (via callipyge sunfish)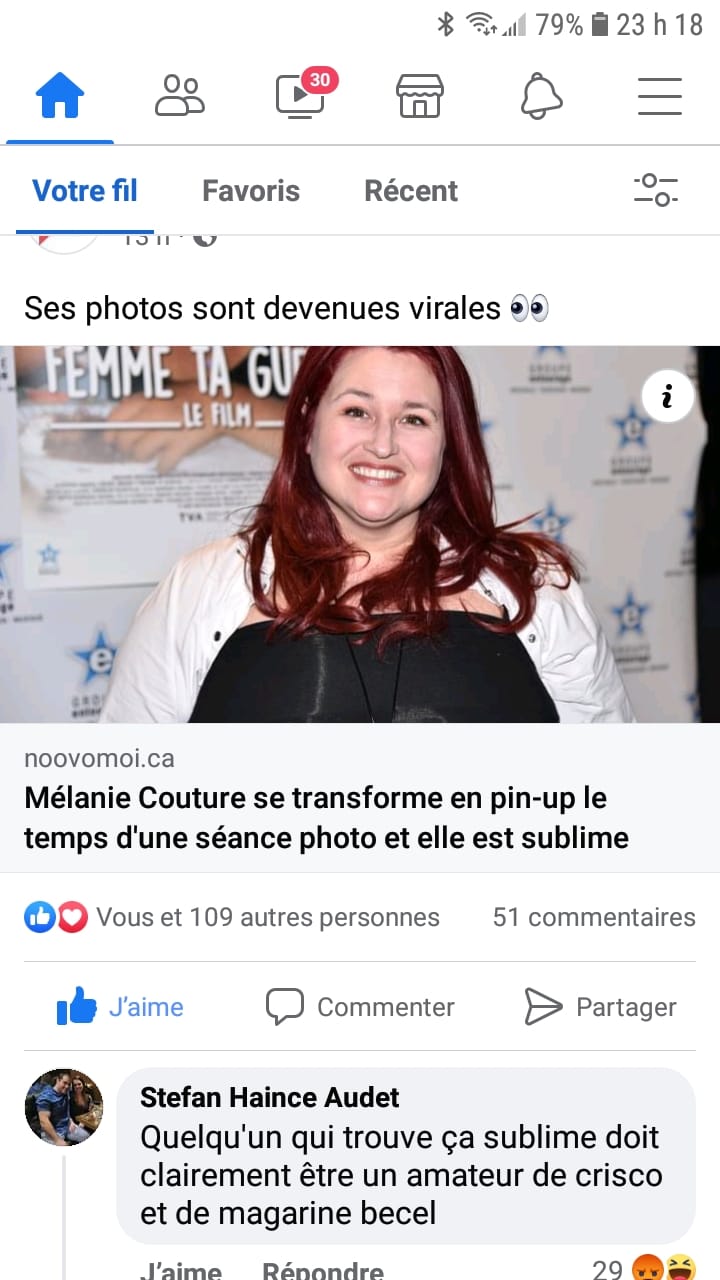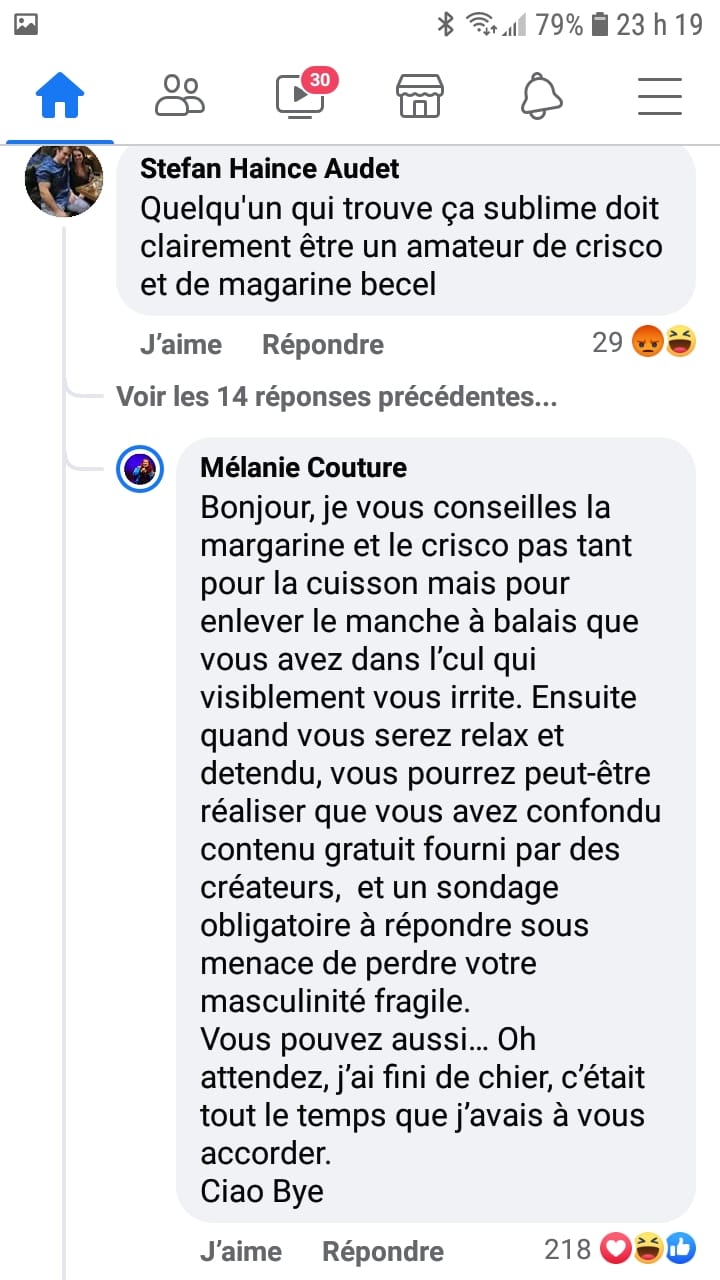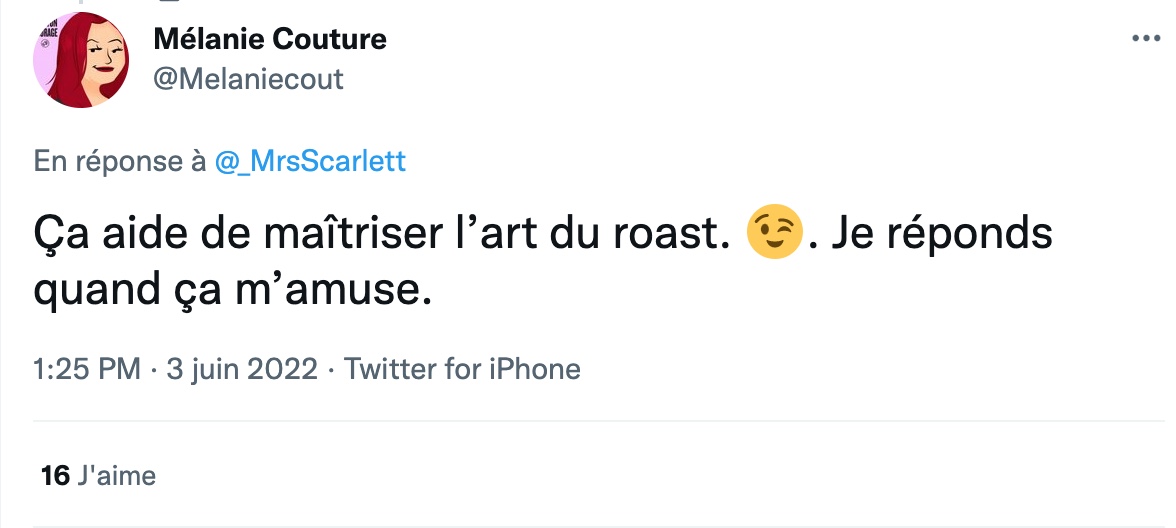 See this post on Instagram