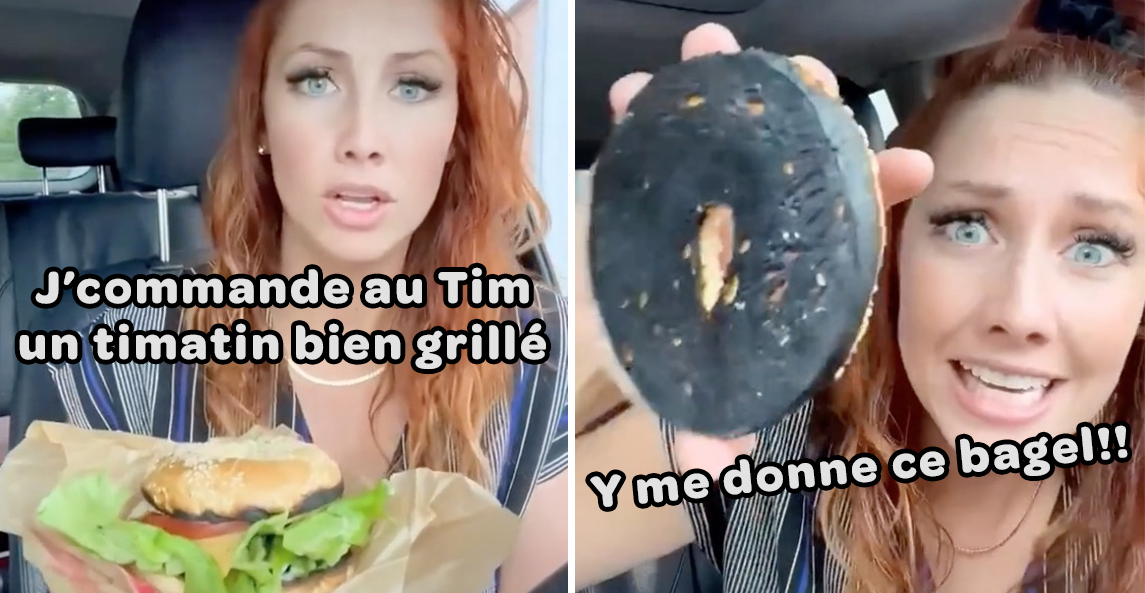 She orders a well-toasted timatin at Tim Hortons and she receives a completely burnt bagel
TikTok user @Chloe.teamrousse made a video that's been circulating a lot. Chloe explains that she went to Tim Hortons and asked for a toasty bagel. She shows us what she received, and it's as if the bagel had been on fire.
She went back to Tim Hortons to ask why she got a bagel like that. You can hear an employee tell him: "When you ask for grilled, that's what it does".
We invite you to listen to our festive cheesy joy playlist to celebrate St-Jean