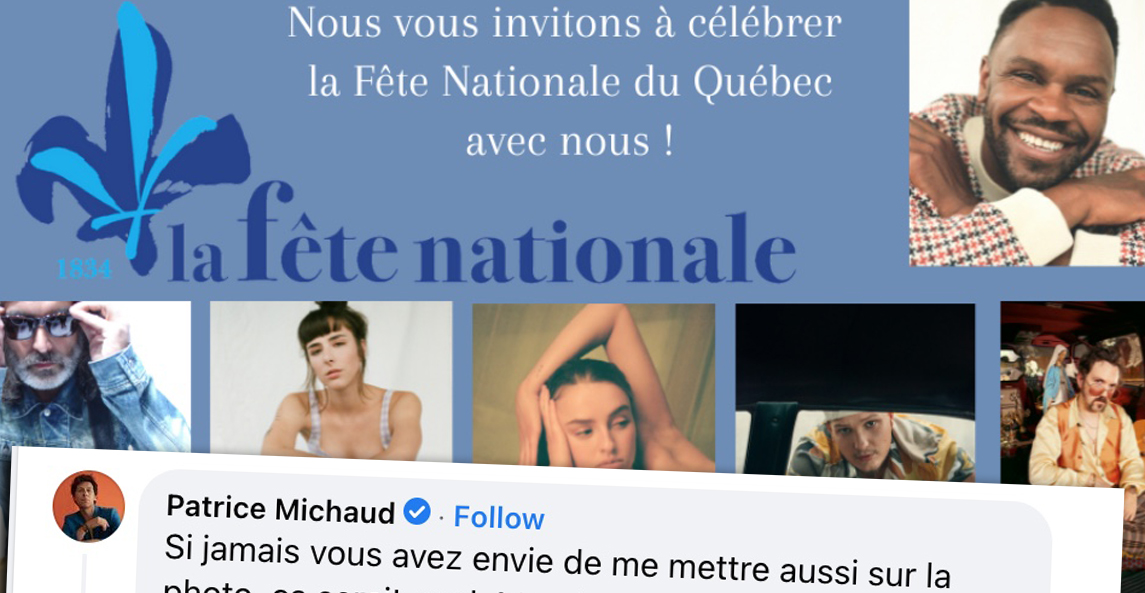 Patrice Michaud is forgotten on a TVA show poster
TVA made a publication to invite its subscribers to listen to the Grand spectacle of the National Day of Quebec in Montreal. They also made a homemade poster where you can see Pierre-Yves Lord, Roxane Bruneau, Alicia Moffet, Jay Scott, Fouki, Sarahmée, Les Louanges… but no Patrice Michaud. Yet this one is in the programming and mentioned in the publication.
Patrice commented on the whole thing saying: " If you ever want to put me in the picture too, that would be cool. Thanks ! ". This situation made Vincent Vallières laugh, who commented by saying "Sickwith a cramped fellow.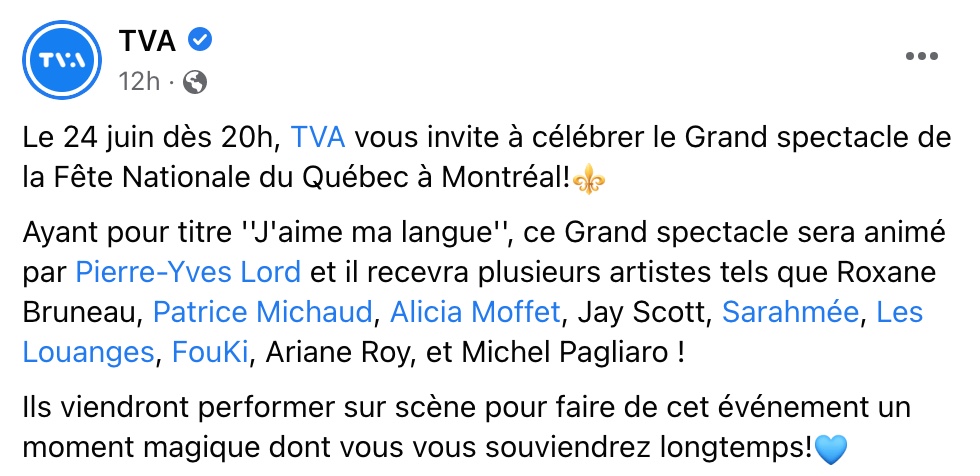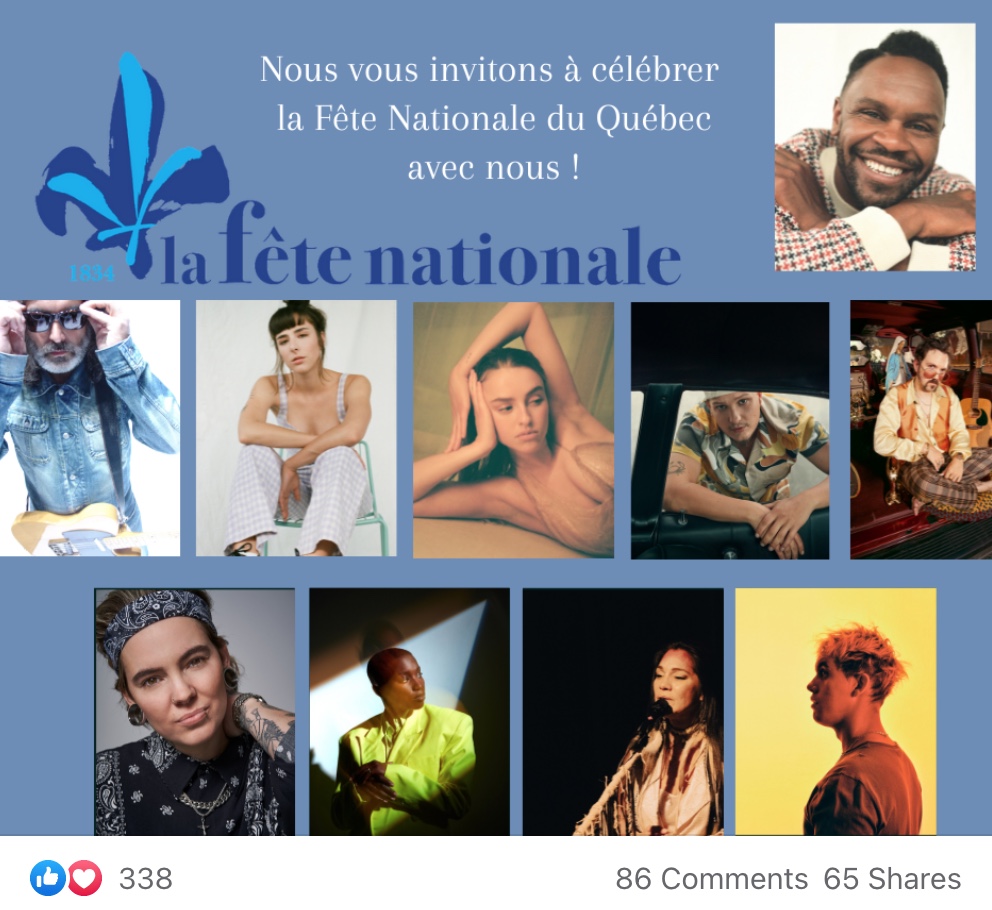 Update: Everything is settled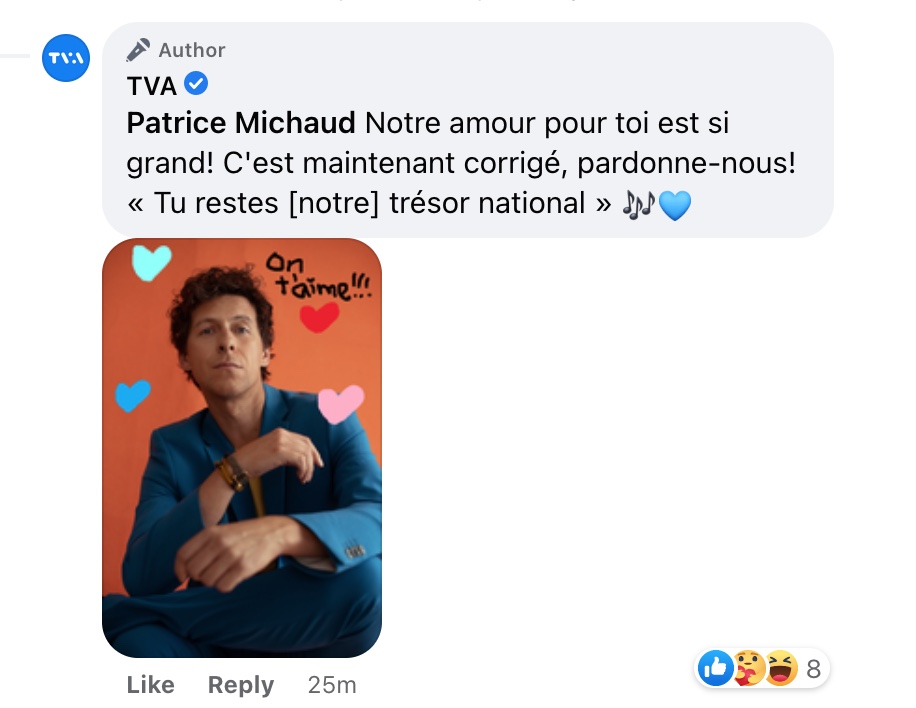 We invite you to listen to our festive cheesy joy playlist to celebrate St-Jean