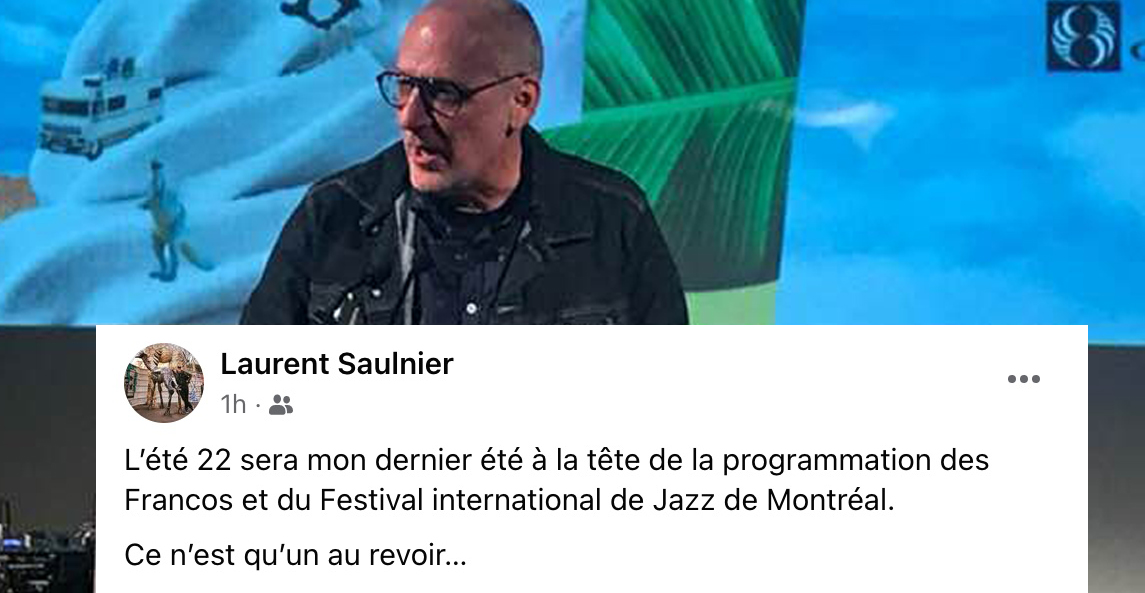 Laurent Saulnier leaves the FrancoFolies and the Montreal International Jazz Festival
The big man behind the programming of the FrancoFolies de Montréal and the Festival international de Jazz de Montréal, Laurent Saulnier, has just announced that he is leaving his post after 23 years of loyal service. We can read in his publication: Summer 22 will be my last summer at the head of the program for Les Francos and the Festival international de Jazz de Montréal. It's only a goodbye… After 23 years of loyal service, hard work and great pleasure, the time has come for me to move on. ».
He explains the rest of the things for him: " I will concentrate on managing Pierre Lapointe's career and will be a consultant for my two favorite festivals. I'm also leaving because I know that I'm leaving Les Francos and the Jazz Festival in the hands of an excellent close-knit team, led by Maurin Auxéméry, director of programming, who will be able to lead these events to a successful conclusion. ».
He takes the opportunity to thank everyone: " I cannot leave without saying a special thank you to Alain Simard, who picked me up at Le Voir 23 years ago. Thanks also to the many and many colleagues with whom I shared these 23 years of madness. Without you, all of this would have been impossible. Thanks also to the countless artists who have walked these stages and made me experience so many emotions. And a last, equally important thank you to the festival-goers. Every day, I thought about you a lot. Thank you and have fun! ».
We wish him the best for the future!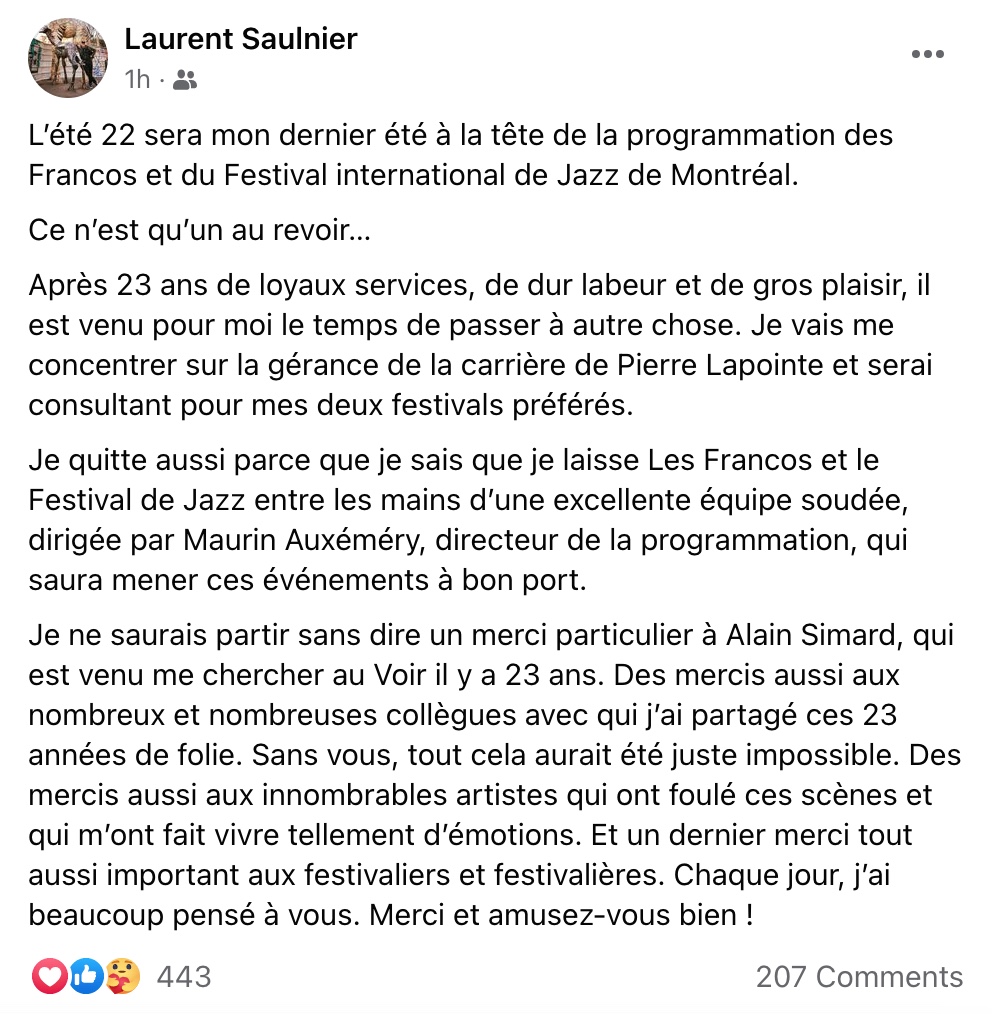 We invite you to listen to our festive cheesy joy playlist to celebrate St-Jean