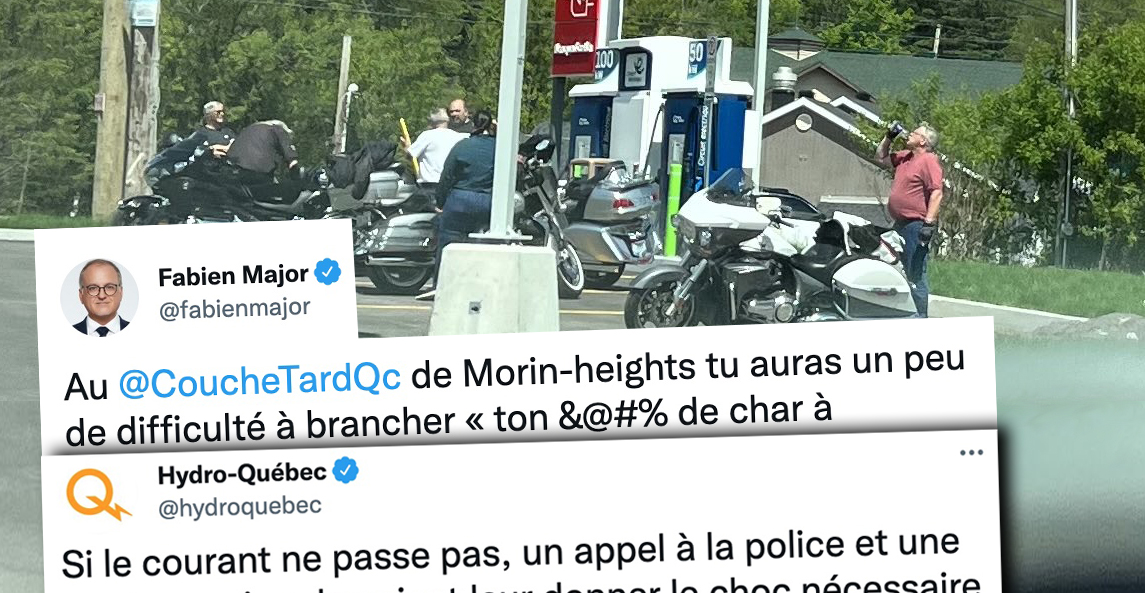 Hydro-Québec responds and finds the best solution to a user's question
Financial planner Fabien Major shared a photo where you can see bikers chatting in front of a charging station. We can read: " At @CoucheTardQc in Morin-heights, you'll have a little trouble connecting "your &@#% battery tank! ". The 4 places of the @hydroquebec Electric Circuit are occupied… ". Fabien identified and arrested Couche Tard as well as Hydro-Québec.
Hydro-Québec's social media team quickly commented on the whole thing and offered solutions to this situation. We can read: " This situation seems easy to resolve with a "hello", a smile and a "please". If the power fails, a call to the police and a ticket should give them the necessary shock to motivate them to move, since this is against the law. ».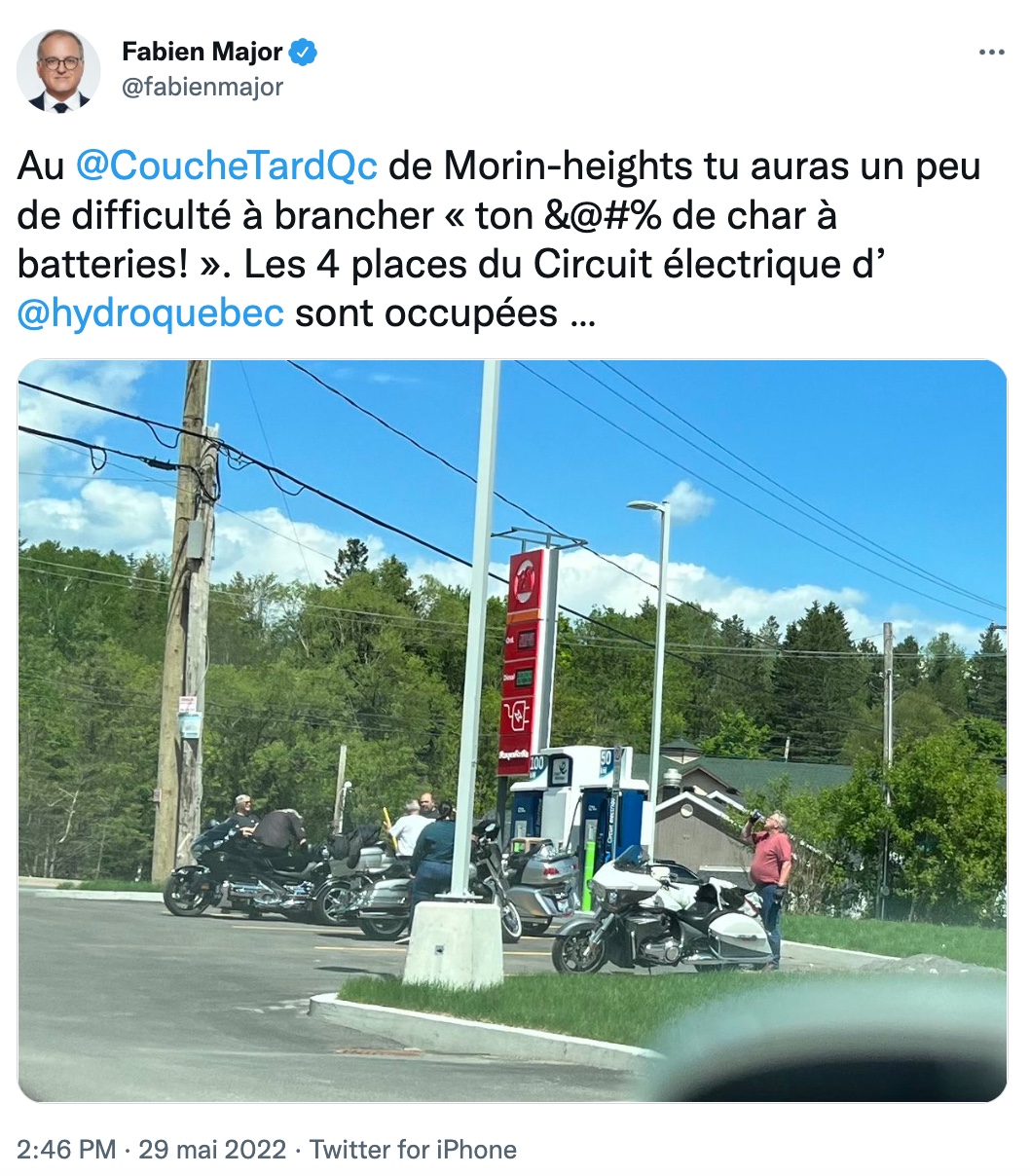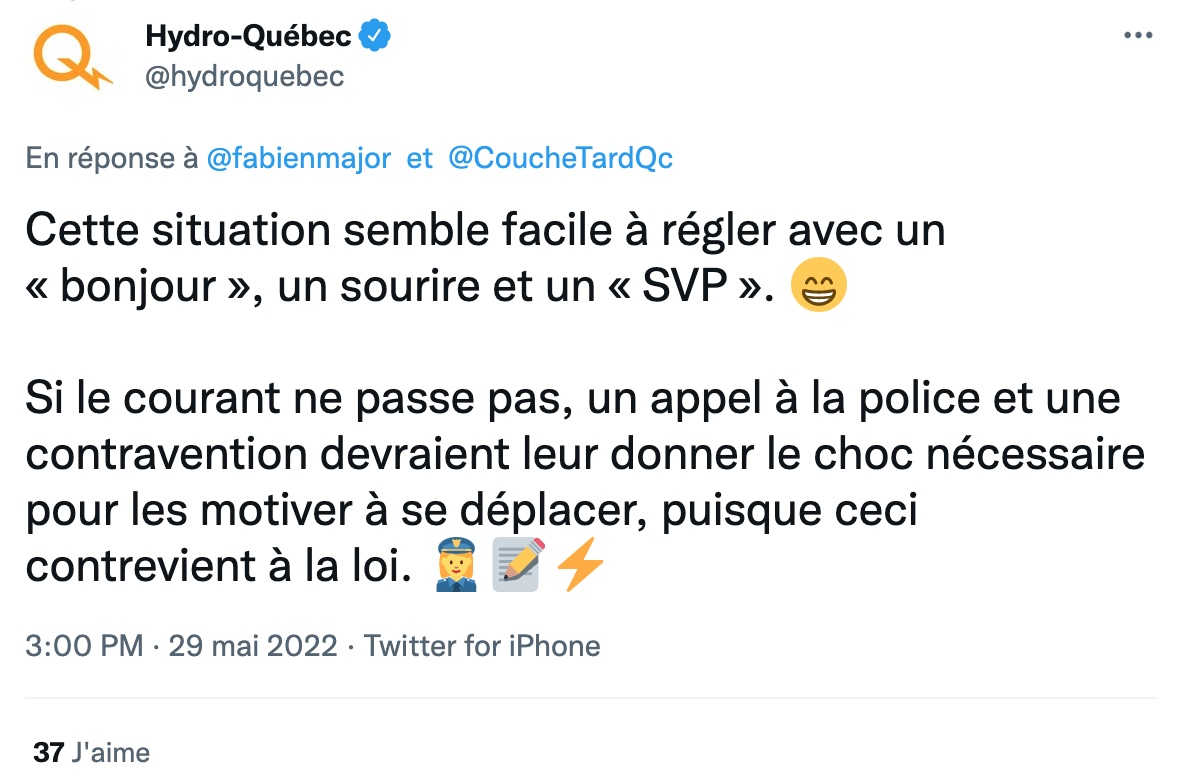 We invite you to listen to our festive cheesy joy playlist to celebrate St-Jean