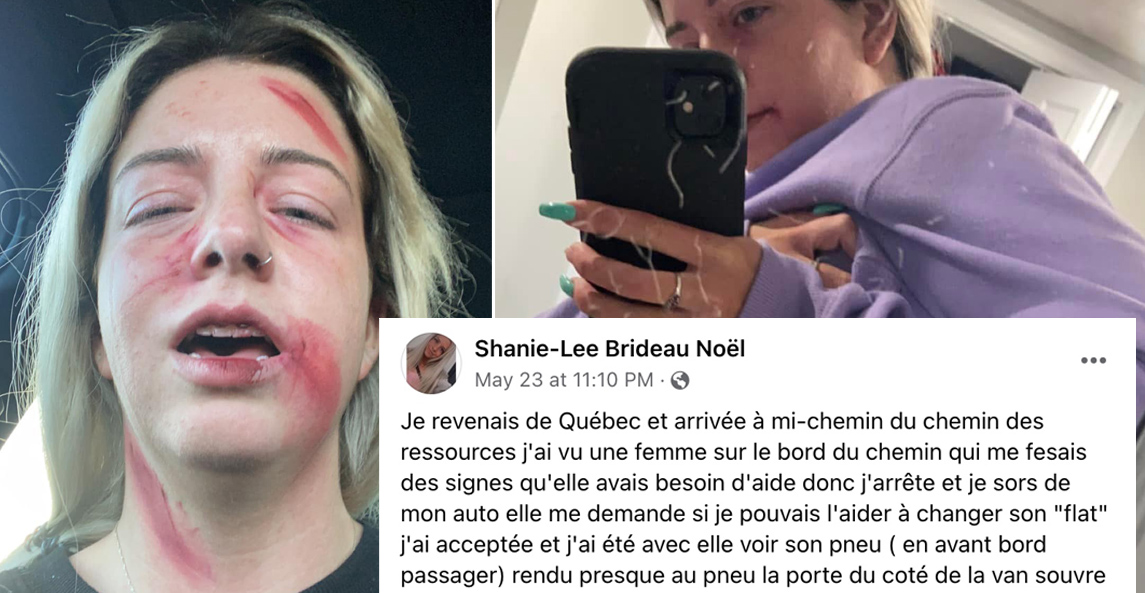 Shanie-Lee explains the horror story she experienced while returning from Quebec
Shanie-Lee Brideau Noël has made a publication to explain a story that gives chills. Coming back from Quebec, she saw a woman who needed help on the side of the road. So she stopped to help the person, that's when the horror story begins.
We can read in his publication: " I was coming back from Quebec and when I got halfway along the road to resources I saw a woman on the side of the road who was making signs to me that she needed help so I stopped and got out of my car. asked if I could help her change her "flat" I accepted and I went with her to see her tire (in front of the passenger side) almost at the tire the door on the side of the van opens and a man gets out there and tries to get me into the van.. I don't know where I got my reflexes but I managed to hurt him so the other guy pushed me down in the rocks and kicked me in the face kicked and then tried to get me up to board but I managed to escape and run to my chariot.. ».
We wish him a speedy recovery. The Royal Canadian Mounted Police in New Brunswick is on the case.