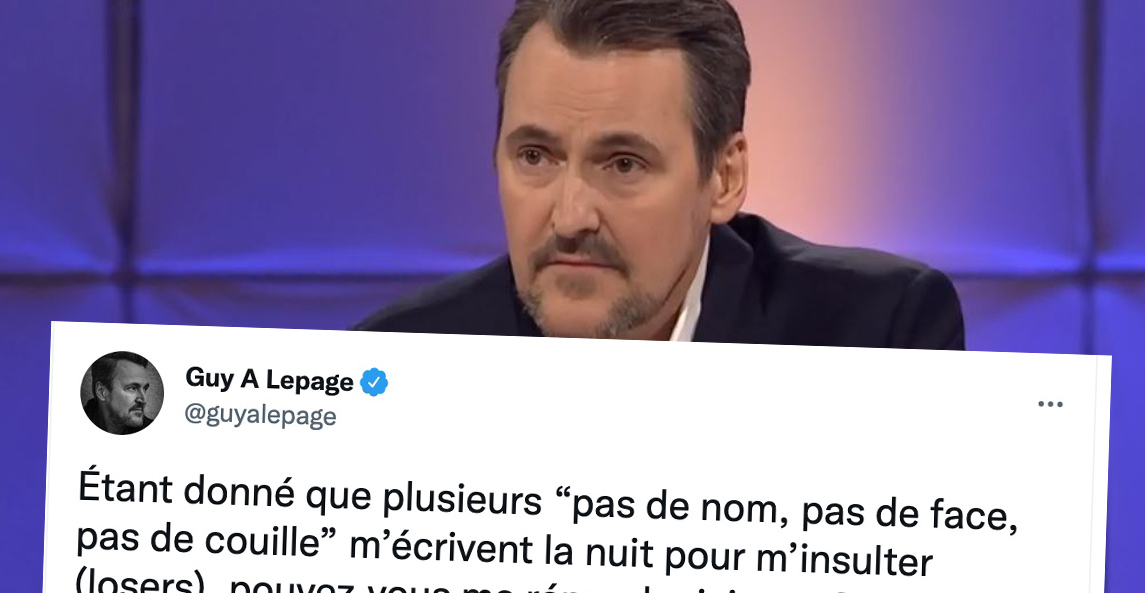 Guy A Lepage finds a new way to block trolls who insult him on the web
Guy A Lepage is very active on social networks and he does not hesitate to respond to Internet users who criticize / insult him. Recently, he decided to use a new way to block people on Twitter. He wrote in a post this: " Since several "no name, no face, no balls" write to me at night to insult me ​​(losers), can you answer me here, please? I'll save time by flushing you all at once. Thank you for your attention. ».
Several people responded to him.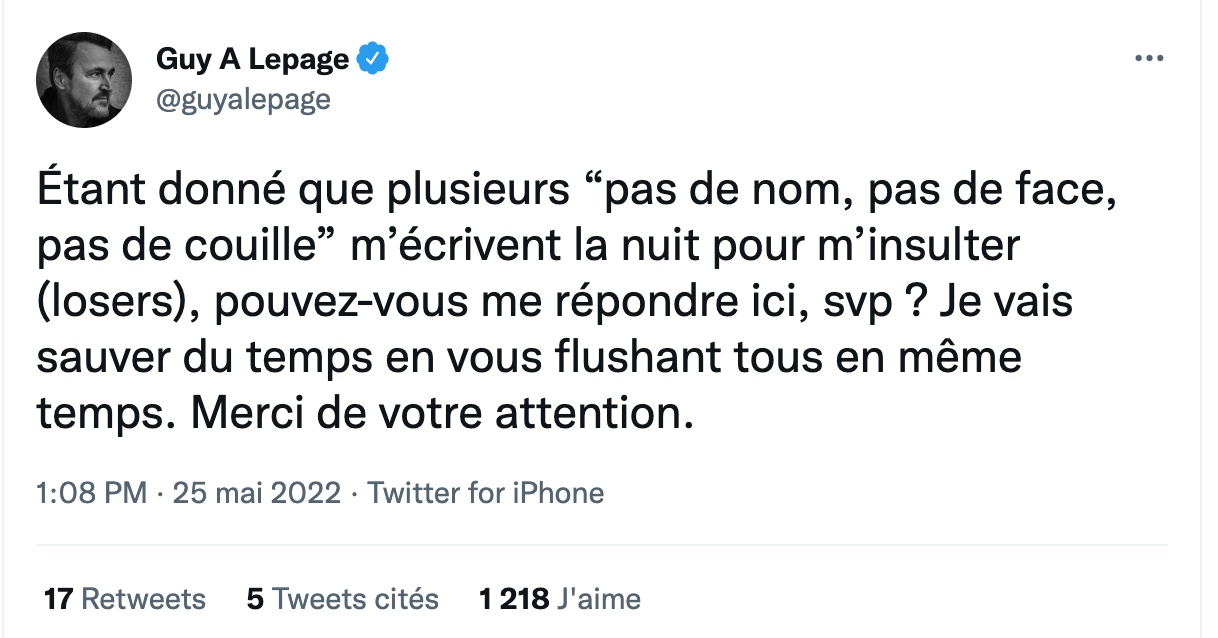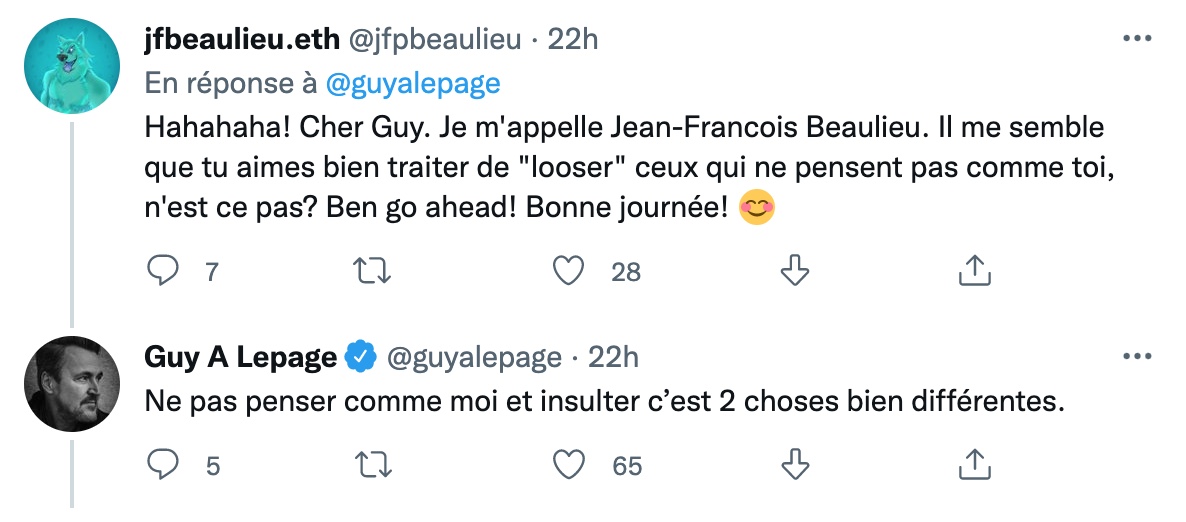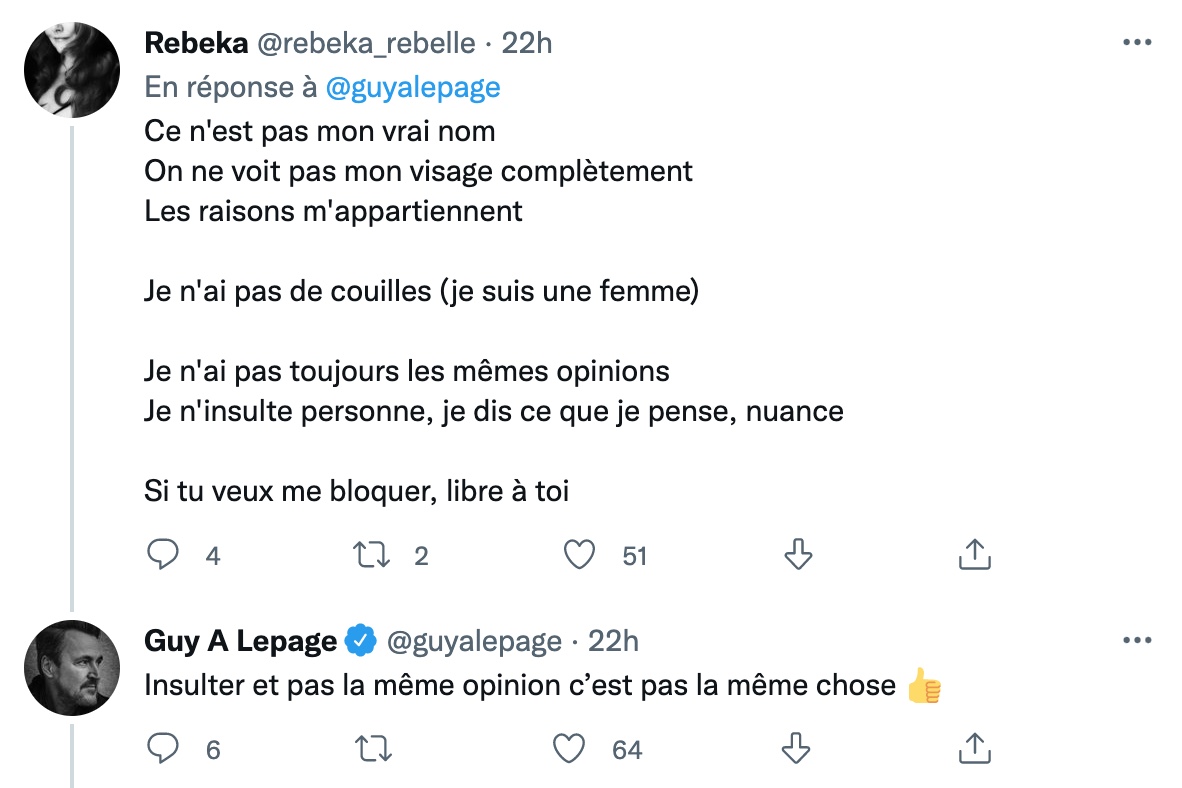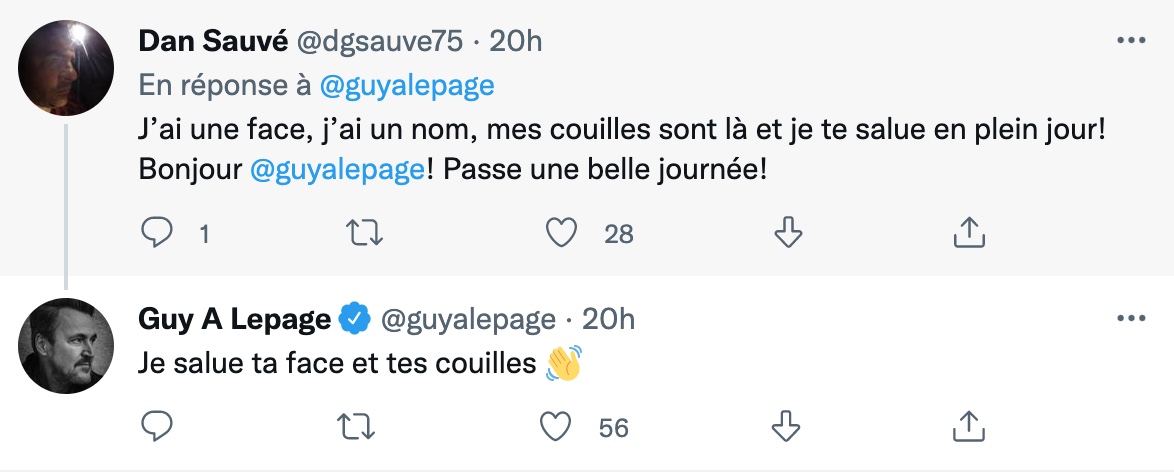 Messages he had recently received: