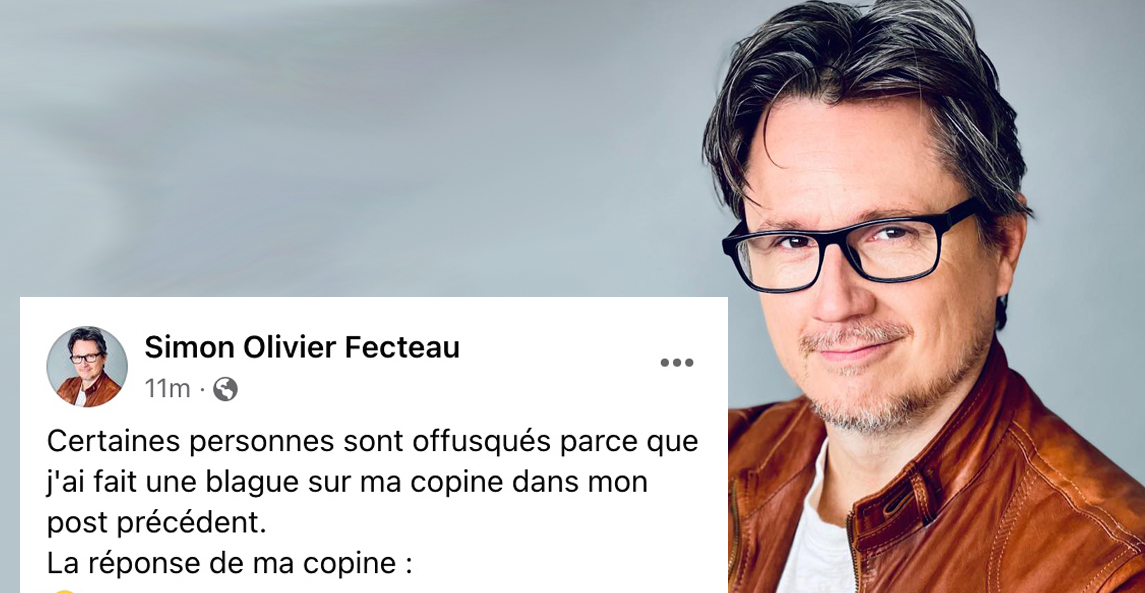 Internet users did not like the joke of Simon Olivier Fecteau on his girlfriend and this one gets involved
Simon Olivier Fecteau often makes comic publications on the web to entertain his subscribers. In one of his recent posts, he told a joke involving his girlfriend. We can read: " When you read a really unfunny post, practically insulting to intelligence and you realize that your girlfriend liked it. ».
Some Internet users did not appreciate that he spoke of his girlfriend in this way. Simon Olivier has made a second publication where he asks the opinion of his girlfriend. We can read: " Some people are offended because I made a joke about my girlfriend in my previous post. My girlfriend's response: with a laughing man.