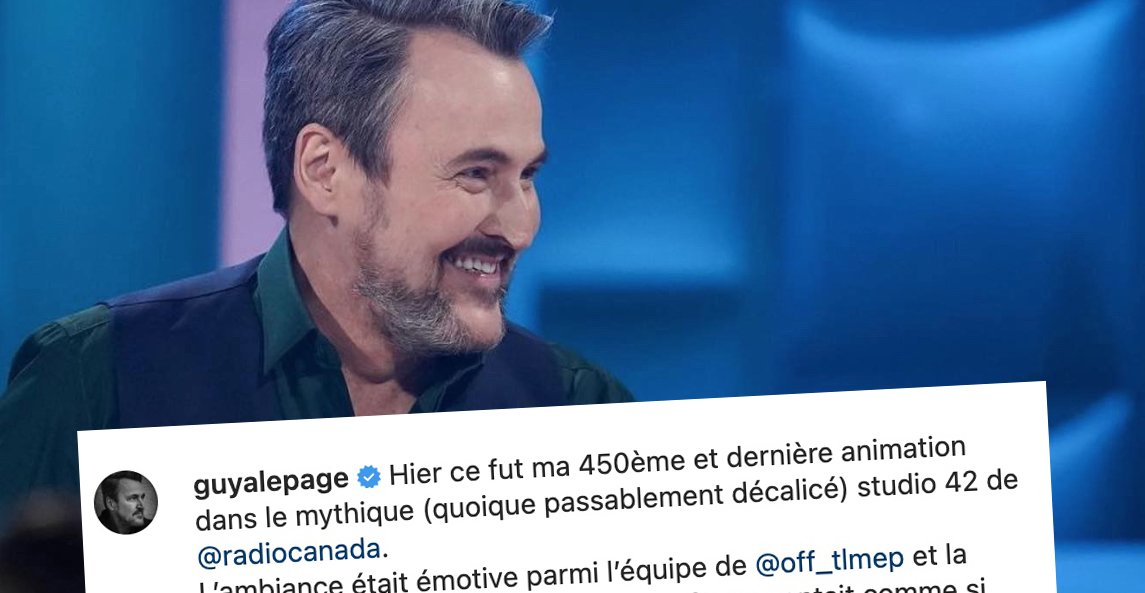 Guy A Lepage bids farewell to the mythical Studio 42 of Everybody talks about it
Guy A Lepage made a publication on his Instagram account to say goodbye to Studio 42. All seasons of TLMEP were shot in this legendary studio. We can read: " Yesterday was my 450th and last animation in the mythical (although quite offbeat) studio 42 of @radiocanada. The atmosphere was emotional among the @off_tlmep team and the gang of technicians from studio 42. It felt like it was the last game at the old Forum. ».
Next year, the program Tout le monde en parle will be recorded in Studio A in the new Radio-Canada house. He ends his post by saying, " Fortunately, we will all be back next September in the new building where I will say: "Directly from the new studio A of Radio-Canada, welcome to the first broadcast of the 19th season of Tout le monde en parle. ».