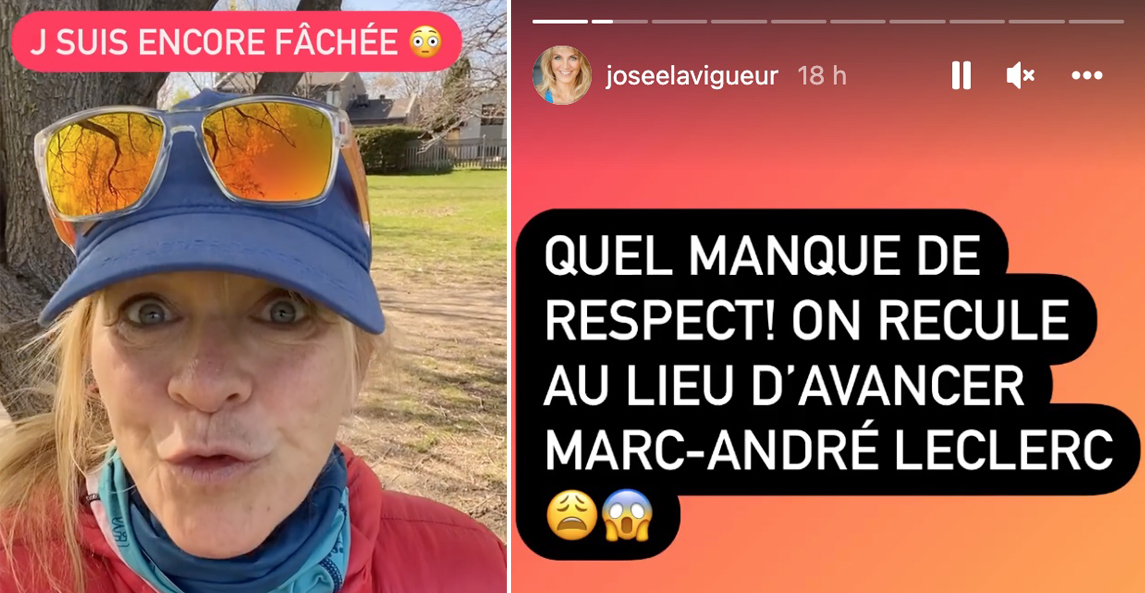 Josée Lavigueur is furious with Marc-André Leclerc's comments and defends physical education teachers
The report on the development of hockey in Quebec was tabled this week, the goal is to find solutions to encourage young people to practice this sport. Josée Lavigueur gave her opinion on this initiative, we can read: " Compulsory skating lessons in primary school are once again encouraging single-sport. It's trying to guide our young people towards a single discipline at the risk of seeing them miss out on a sport or physical activity that could have a positive influence on their health, all their lives! Hockey, yes it's exciting, but it's not for everyone and this culture of hockey in Quebec, once again takes up too much space! ».
She also replies to columnists: " Marc-André Leclerc, you are seriously behind in the news…and overwhelmed! WOW! Could we also make progress in Quebec in terms of physical education? ….. it won't do with comments and archaic visions like that! ».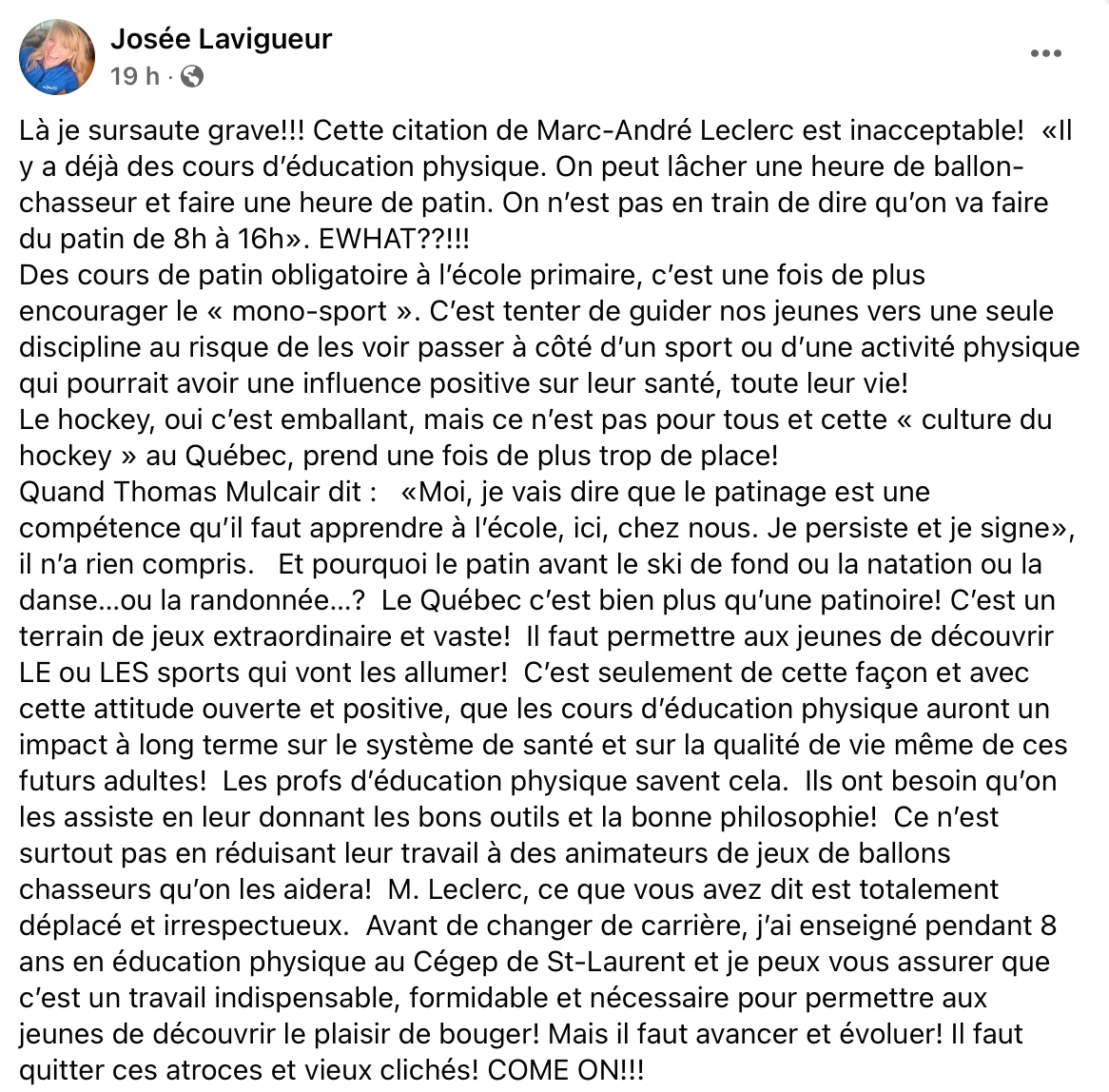 See this post on Instagram